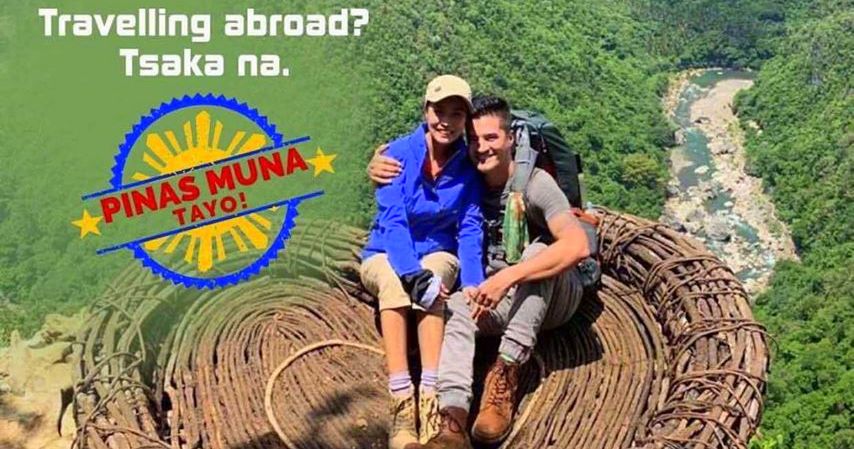 Government and private sectors kick off economy revival with #PinasMunaTayo online campaign.

The campaign urges Filipino to help boost the economy by supporting local businesses first.
After almost a three-month enforced lockdown due to the COVID-19 pandemic, the Philippines starts to re-open businesses urging the public and private sectors to work together in reviving the economy. In an effort to slowly adapt to "new normal" and jumpstart the economy, private sector groups along with several government agencies including the Department of Tourism, Department of Trade and Industry, and Department of Science and Technology join hands for the #PinasMunaTayo online campaign.
Working on the premise that the country's economic growth has historically been driven by consumption, the online movement spearheaded by the Philippine Chamber of Commerce and Industry, Alliance Global Group Inc., and Resorts World Manila advocate for a "Bayanihan" among Filipinos to support local businesses first and spend their money in the Philippines to stimulate the growth of domestic consumption. That includes encouraging the Filipinos to patronize local services in leisure and travel, food and restaurants, retail and shopping, among others.
In line with the projects of participating government agencies, #PinasMunaTayo campaign is focusing on three components, TriPinas to revive the tourism sector by promoting domestic tourism and destinations, ShoPinas to push for buying locally in support to the retail sector, and LasaPinas to reinforce the love for country by experiencing local food and hospitality. The campaign encourages consumers to make conscious choices to help boost the economy post-COVID 19.
To know more about the #PinasMunaTayo online campaign, visit the Official Facebook page at https://www.facebook.com/PinasMunaTayo.