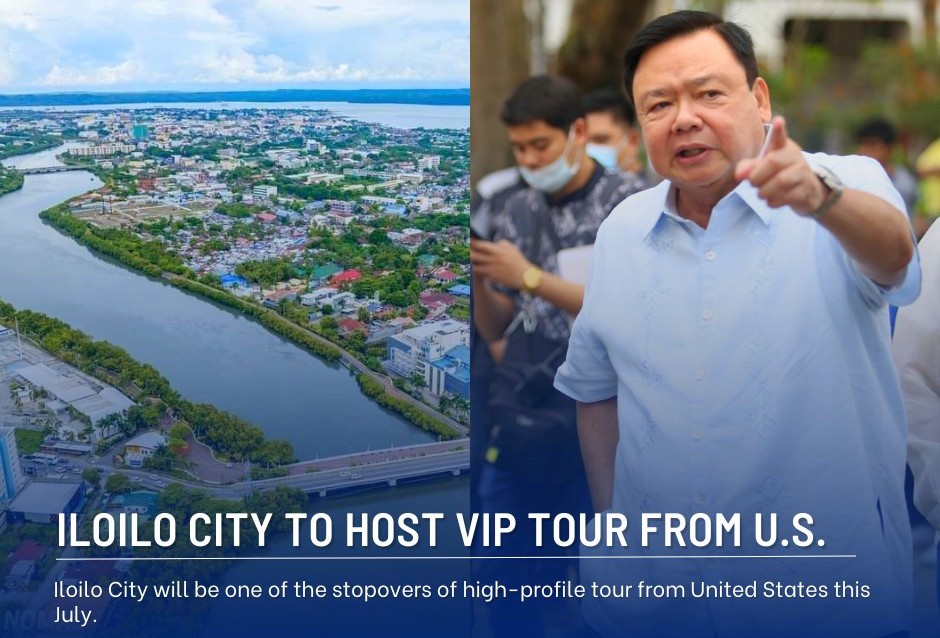 Iloilo City will be one of the stopovers of high-profile tour from United States this July.
Mayor Jerry Treñas welcomed the big development for the metropolis which continues to attract more tourists helping boost the economy now recovering through revenge travel after pandemic.
Philippine Ambassador to US Jose Manuel G. Romualdez noted some 250 to 300 guests will be coming over to Manila, Iloilo and Boracay.
"I am pleased to inform you that the 2023 Very Important Pinoy (VIP) Tour will take place on July 16-24. The tour participants would love to have the opportunity to meet you, and would be privileged if the Iloilo City government could host them for dinner with Dinagyang entertainment on July 19," Romualdez wrote Treñas.
"It is our hope that the 2023 VIP Tour will show our visitors the quintessential Filipino hospitality and the many natural wonders that the country has to offer. Thank you for your support and we wish you continued success!" he added.
The VIP Tour is the flagship tourism program of Philippine Foreign Service Posts (PFSPs) in the US which has enabled Filipino-Americans and Americans from all over to visit and learn more about how beautiful the country is.
The first following a two-year hiatus and now on its 14th iteration, the tour was formerly known as the "Ambassadors, Consuls General and Tourism Directors Tour" or the "Ambassadors' Tour." (Iloilo City PIO)