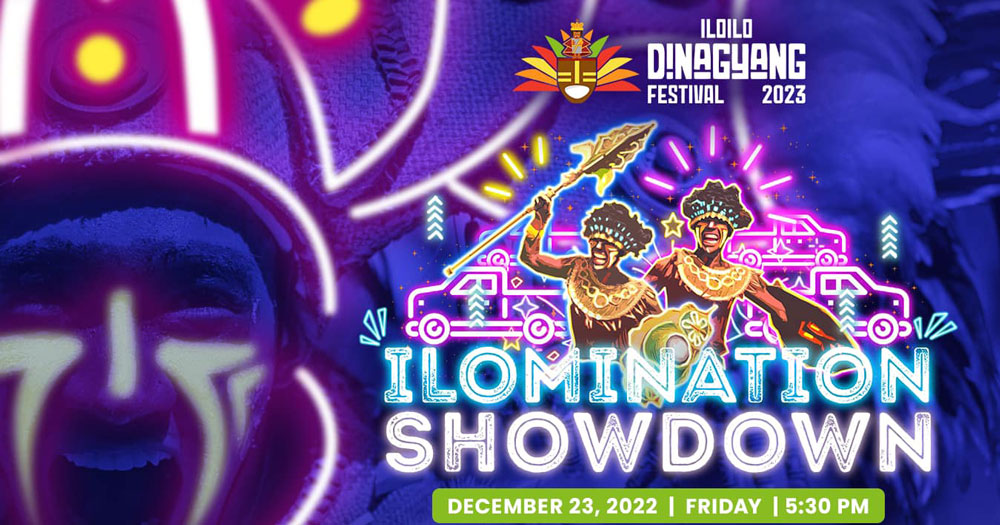 Dinagyang Festival will be a little bit brighter this year with the staging of the first-ever Dinagyang ILOmination Showdown tribes competition on the evening of January 21.
Dinagyang ILOmination Showdown will gather seven tribes representing the city's seven districts for a showdown in three judging areas at the new business district in Mandurriao, said Iloilo Festivals Foundation, Inc. (IFFI) executive director Joyce Clavecillas.
The tribes included City Proper, Lapuz, La Paz, Molo, Jaro, Mandurriao and Arevalo.
"For the first time, our three major townships are coming together to support and help this tribes competition. One reason why we put them there is to showcase the progress of Iloilo City in that area," she said.
Donning illuminated costumes, the tribes will perform first at the Atria Park District, will move to SM City Iloilo for the second performance, and at the Iloilo Business Park /Megaworld, the third performance area.
Clavecillas added that it will be held in the evening to convey the thought that there is light after darkness.
"After being in the dark due to the pandemic, we want to emphasize that there is always light, there is always hope. Light is being symbolized by Señor Santo Niño," she said, adding that the image of the Holy Child will be infused in the performances of the competing tribes.
Clavecillas said the Ilomination will be staged side-by-side with the parade of around 14 illuminated corporate floats.
The festival will be held simultaneous with the Religious SadSad (merry-making) at the San Jose Parish in Plaza Libertad.
Clavecillas added that the events are spread in various venues in the city to give people options as well as spread the crowd since the festival, with highlights on Jan. 20-22, is expected to lure thousands of tourists and spectators. (via PNA)