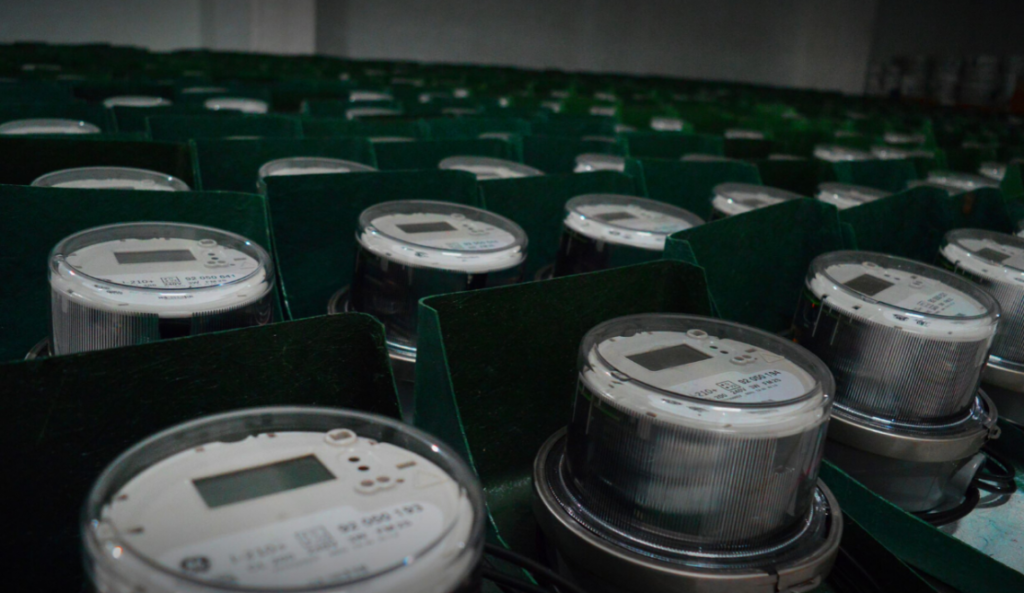 Iloilo City will enjoy low electricity rates starting May, a realization of MORE Power's promise to Ilonggos.

Power rates is expected to further reduce upon the connection of the 69-kV transmission station to the NGCP grid.

Residential consumers stands to get a P0.551/kWh reduction this month.

Low electricity rates for Iloilo City, a promise by MORE Power when it vied for a franchise to serve Iloilo City as a power distribution utility, has started to manifest in the monthly electricity bill of Ilonggo consumers.
The downward trend in the power rates will be further crystallized in the months to come with the gradual completion of some of the components of its P1.7 billion modernization project.
MORE Power Iloilo embarked on an intensive improvement effort for Iloilo City last year despite the onset of the pandemic.
It upgraded substations to reduce overloading; clearing and relocation of posts; addressed systems loss factors; implemented anti-pilferage campaign bringing some barangays to zero power theft; and consumer-side management by streamlining application for power connection to legitimize consumers who were historically dependent to community level power fixers and illegitimate resellers.
Read: MORE Power's 10MVA substation inaugurated
Yet actual electricity rate reduction will come this May, and eventually in the months and years to come, after MORE Power Iloilo made good with its promise through an ambitious project – the re-establishing of Iloilo City's power transmission connection to the Visayas grid managed by the National Grid and Power Corporation (NGCP).
Last May 18, MORE Power Iloilo switched on the 69-kilovolt transmission station it constructed in Brgy. Banuyao, La Paz district to the transmission grid.
The 69-kV transmission station will deliver a major reduction in electricity rates for Iloilo City through MORE Power for it will gain access to cheap rates established by an open market model for electricity through the Wholesale Electricity Spot Market (WESM).
In retrospect, two years into its franchise issuance and in just one year of taking over the operation, the 55,000 Ilonggo consumers who ditched the abusive 100-year old Panay Electric Co. (PECO) in a tight legal battle for control of Iloilo City's power distribution sector from 2017 to 2020 has started to reap the benefits in the form of improved efficiency, supply reliability, and better consumer protection and management.
Low electricity rates for Iloilo City starts this May
MORE Power Iloilo revealed that Iloilo City will experience a reduction of power rates this May with the previous month's rates going down across different consumer categories.
The lowering of electricity rates is a result of a combination of factors, explained Roel Z. Castro, president and Chief Operating Officer of MORE Power, in the radio program of the local print and online newspaper "Daily Guardian on Air" aired over Aksyon Radyo-Iloilo and anchored by its editor-in-chief Francis Allan Angelo.
There were four (4) major factors that lowered power rates, Castro reported, and that is Generation Charge, Transmission Charge, System Loss, and a decrease in lifeline and senior citizen consumers subsidies
First, Generation Charge will see a P0.358 reduction or from P6.251 to P5.893; second, Transmission Charge will go down by P0.012 or from P0.287 to P0.275 and; third, System Loss will drop by P0.035 or from P0.523 to P0.488.
The fourth factor is the reduced availment of subsidies of lifeliners or power end-users whose monthly electricity use are lower than 100 kilo-Watt hours per hour, resulting in a minimal monthly consumption.
While Castro did not churn-out a numerical figure, he shared that the power utility observed a steady decline of lifeline subsidy availment since its assumption of operations one year ago.
Overall, the reduced electricity rates from these major items is translated to a total of P0.405/kWh in the monthly charge.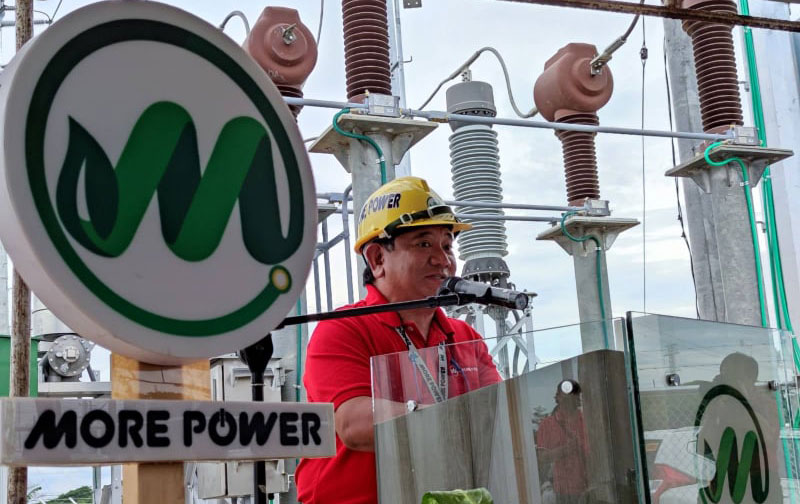 Low electricity rates for all sectors
Subsequently, the lowering of electricity rates will be effectively experienced by Iloilo City consumers across different categories, namely: intermediate, commercial, residential and other consumers.
Intermediate consumers, a category mixed with residential and commercial end-users, will receive a P0.462 reduction or P8.974 from P9.436.
Commercial consumers, on the other hand, will get a P0.4610 decrease or P9.2412 from P9.703.
In particular, residential consumers, a category who occupy the biggest slice in the consumer population pie, will see a P0.551 reduction or a P9.726/kWh this May. The charge last April was P10.277/kWh.
Above all, the biggest beneficiary of low electricity is Iloilo City's biggest power user – the Iloilo City Government.
The City Government will expect a P0.4624 rate reduction for City Government Offices and City Street Lights. It will be reflected this way: City Offices – P9.1085/kWh while City Streetlights – P8.9989/kWh or a P0.4624 rate reduction.
Last April, the Iloilo City Government had rates at P9.5709/kWh for City Offices and City Street Lights at P9.4613/kWh.
Also, electricity rates covering Other Government Offices will also go down to P8.7737/kWh from the P9.2361/kWh.
Low monthly electricity rates for the local government means revenues from taxes can be used for other important social and health services needed by people, especially in these times of a pandemic.
Grid connection will bring lower rates
The 69kV transmission line will further bring down electricity rates today and during the 25-year franchise of MORE Power Iloilo for it will allow the company to access 100 percent of its electricity needs for Iloilo City from the grid.
According to MORE Power, it will start to draw power from the grid starting May 26 while adjustments are still at work between NGCP and the power firm. The adjustments will also affect other distribution utilities and cooperatives with power interruptions.
Read: MORE Power now 100% connected to NGCP, cheaper electricity rates soon in Iloilo City
Previously, MORE Power sourced 70 percent of its power supply from independent power producers like Panay Energy Development Corp. (PEDC) and Panay Power Corp (PPC) in Brgy. Ingore, La Paz. Also, Aboitiz Power Renewables Inc. and KEPCO-SPC Power Corp. were also suppling the power utility under a 1-year emergency power supply agreement as ensured by RA 11212, its franchise law.
It only has a 30 percent supply room to source from the grid, as such, it cannot fully reduce power rates and attain its aim to get power from a mixed source at the lowest possible prices.
To deliver its promise of affordable electricity to the Ilonggos, it needs to establish a transmission connection to the NGCP-managed power grid.
It can be recalled that Iloilo City was previously connected to the Cebu-Negros-Panay grid under the then National Power Corp. (Napocor). Later on, however, it got muddled by numerous interventions applied by local power industry players which ensured a connected control from generation, transmission and distribution despite the passage of the Electric Power Industry Reform Act in 2001.
Forward looking, by establishing re-connection to the Visayas power grid, MORE Power can start drawing electricity through the Competitive Selection Process (CSP), a mechanism which will allow the utility to select its source from numerous providers who can offer reliable supply at justifiable rate, and probably from clean sources of energy.
The Dept. of Energy (DoE) has directed all power generating companies to be subjected to a competitive process or bidding so that distribution utilities can have a cheap source of electricity which will benefit power consumers.
"The switching on of the 69-kV station will certainly play an important role in strengthening MORE Power's service reliability and in making cheaper rates much more possible for the benefit of all our consumers," said Castro during the ceremony attended by Iloilo City Mayor Jerry Treñas and local power industry dignitaries. (With reports by Andrea Ortega Guanco and IBS Editorial Team)