4 Reasons Of Unscheduled Power Interruptions As Cited By MORE Power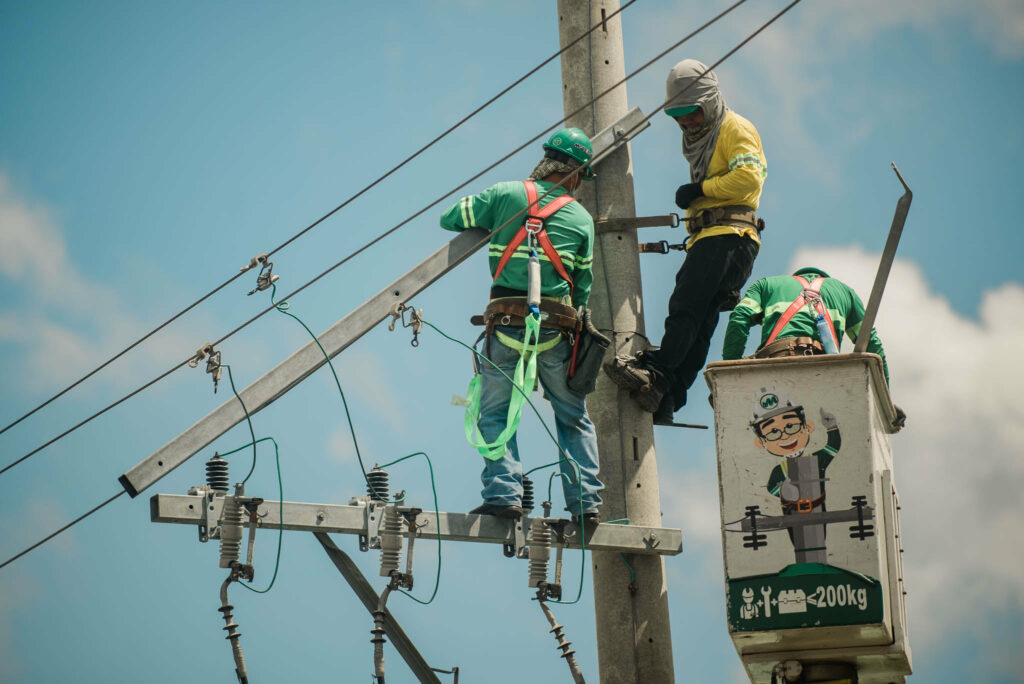 MORE Power deferred their scheduled maintenance services in response to Mayor Jerry Treñas request while the city is under MECQ

MORE Power, however,  expressed that there are several external factors that cause brownouts that they cannot control
Iloilo City has been recently put under Modified Enhanced Community Quarantine or MECQ due to the rising cases of COVID-19. Under the MECQ status, city residents are required to stay at home to ensure their safety against the deadly virus. Under this situation, everyone is fully dependent on electricity to perform daily routines or even work.
One of the challenges experienced by Ilonggos during the MECQ is the recurring power interruptions. These brownouts have been causing discomfort and difficulties to consumers especially to students, online sellers, and those working at home, to name a few.
Mr. Roel Z. Castro, MORE Power President acknowledges the need to temporarily halt maintenance operations to provide comfort and continual service for consumers. Given the present situation in the city, people are required to stay in their homes. Thus, a stable electricity supply is needed to fully function with daily activities such as businesses, office works, schooling, comfort, and even entertainment.
These frequent power interruptions, as explained by Mr. Castro, occur because of maintenance operations and repairs in the city's power lines. However, it was noted that even if there are no maintenance operations ongoing, brownouts may still occur due to uncontrolled factors.
Aside from improvement activities, here are the reasons why unscheduled power interruptions ensue frequently:
Facilities such as transformers, post and power lines which conditions have been weakened due to age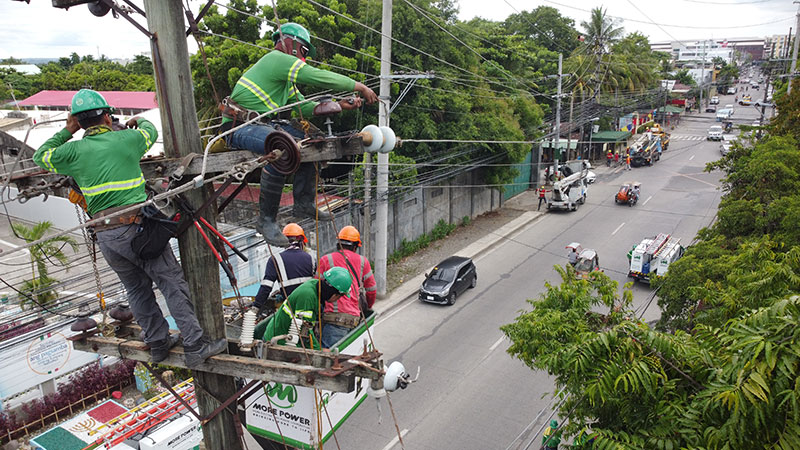 Dilapidated electricity posts are not just ugly to look at, but also aren't safe.
Frail and almost at the point of breakage, some of the city's old posts still carry transformers and topped with spaghetti-like wires. Electrical fires are always a problem when it comes to outdated wirings and old electrical systems
As time wears them out, parts of equipment deteriorate and pose a shock hazard. Chances are, these facilities may explode or break and may start a fire once in contact with flammable or light materials nearby.
According to Mr. Castro, an estimated 1,300 primary and 3,000 frail secondary poles will be replaced by steel and concrete poles by MORE Power.
The completion of these replacements is estimated to take up 3-5 years. It sure is a lengthy process, but through the best efforts of MORE Power, all degraded facilities will eventually be substituted by safe and efficient ones.
Contact of exposed lines to animals and other materials causes short circuits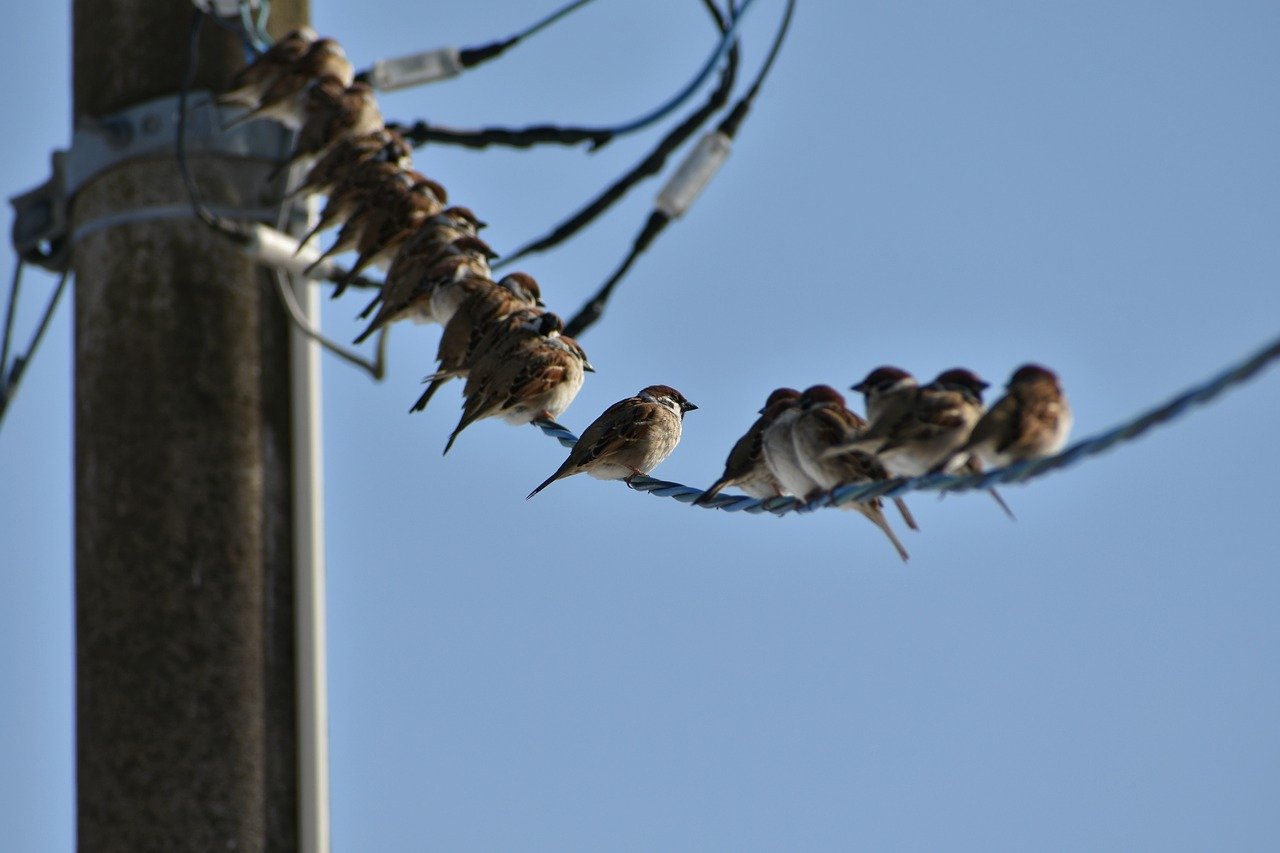 Animals such as birds can cause power to fail when they come in contact with specific parts of the electrical system. When an animal contacts this equipment, it creates an abnormal current which can disrupt the flow of power.
With this, MORE Power is planning to install animal guards to protect sensitive equipment in places wherein there are a lot of recorded incidents.
Accidental contact to posts and power lines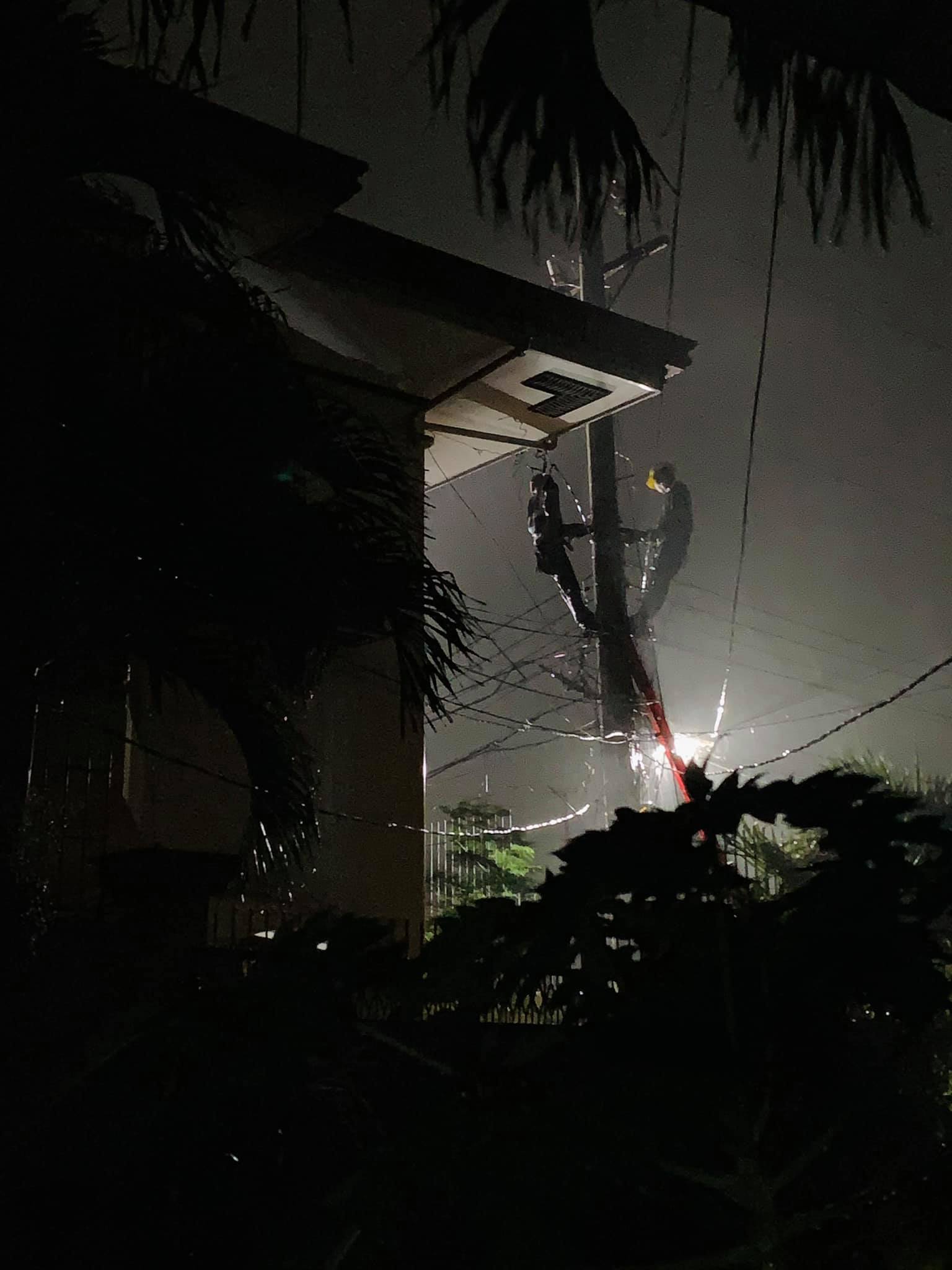 Accidental contact to live power lines can cause serious injuries and may even kill people or animals. This happens when a person or an animal gets too close to an exposed or live wire and a flashover occurs.
Incidents such as these cause fatal shocks especially when there is rain or when the surroundings are wet or damp. Rubber, wood, or plastic may be insulators but electricity can bypass these surfaces when they are soggy and filthy. Drooping lines on the concrete put passersby and roaming animals at risk of deadly electric shocks. Also, lines that touch roofs, trees, and building parts may cause a fire.
MORE Power Iloilo, in line with this issue, expresses that they are replacing exposed wires with coated ones, so that short circuit may be avoided when lines touch tree branches and other nearby amenities.
Power overload of power lines due to illegal connections or jumper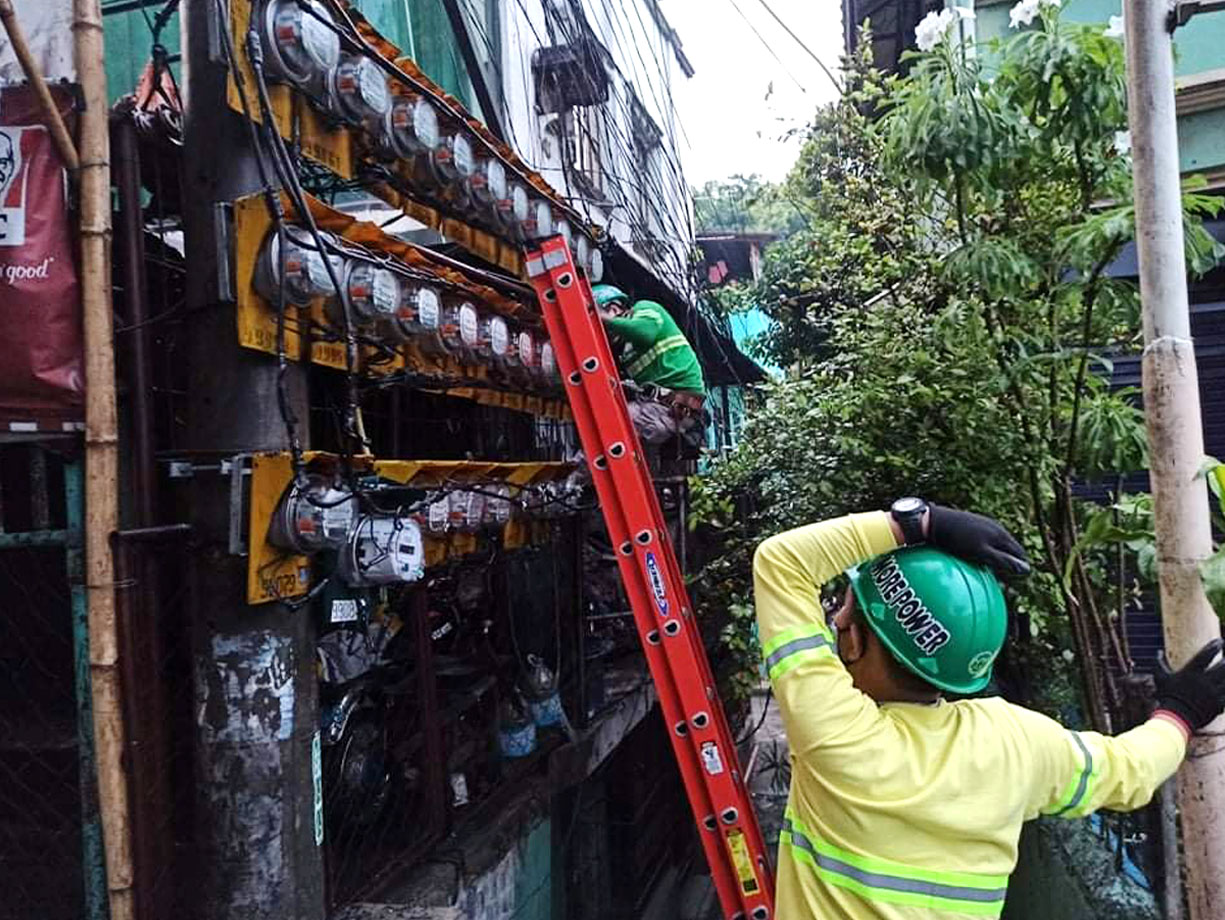 Illegal connections or "jumpers" in layman's terms is one of the most common causes of fire in Iloilo City, This has been a problem since the management of the previous distribution utility.
"Jumper" cables transfer a very large amount of current in a very short time. It overloads the system, often causing the power connection to trip or fail and cause a fire.
By the time of PECO, Iloilo City's Bureau of Fire Protection recorded nearly 3,000 cases of electricity pole fires in the past 5 years Most of these fire incidents were attributed to illegal electricity connections. The rampancy of these "jumper" connections is also the reason behind high electricity rates.
With the help of the Iloilo City Government, MORE Power is continuously doing its best to diminish electricity thieves and provide proper and safe power connections to consumers. Last December 2020, they launched the "Jumper Mo, Noche Buena Ko" campaign which aims to reward informants who report individuals committing electricity theft