PCPC scholars receive smart tablets for online learning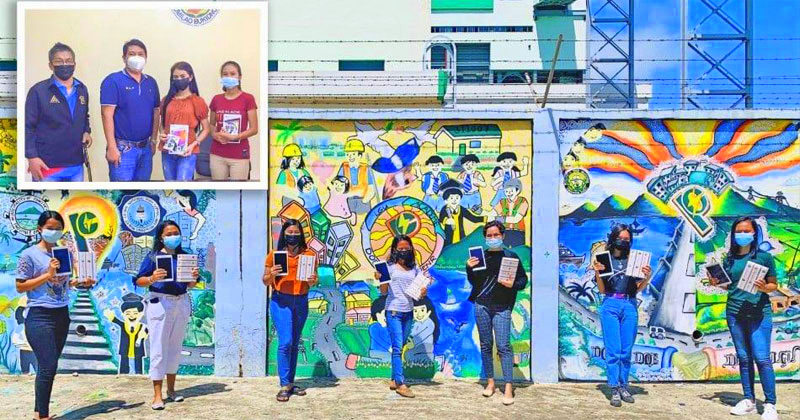 PCPC gives android tablets to their 7 scholars under Bright Scholarship Program in Concepcion, Iloilo.

The company, owns the 135-Megawatt CFBC Power Plant in northern Iloilo town, also conducted mentoring session to recipients.
To assist the students in their e-learning, Palm Concepcion Power Corp. (PCPC) recently turned over android tablets and storage devices to their seven scholars under their Bright Scholarship Program.
"We can now answer our examinations and quizzes easier because of our new tablets compared to when we were still using just mobile phones. I am really thankful to PCPC not just for this donation, but more so, for sparing our family from the worries of sustaining my studies," Kaye Cerujano, one of the PCPC Bright Scholars said.
According to Cerujano, 1st year BS Criminology student of the University of Iloilo, their monthly stipend as scholars is already a big help especially in providing them load for internet connectivity, but the tablets will help them excel more in blended learning.
Ms. Anna Lynn Derpo, PCPC Vice President for Corporate Services and Affairs said that they learned that most of their scholars do not have personal computers and struggle coping with class requirements, hence, the decision to provide them additional resources such as tablets and memory cards.
During the turnover last May 6, 2021, a brief mentoring session was also conducted led by the Acting Plant Manager of the PCPC Power Plant.
PCPC, owner of the 135-Megawatt CFBC Power Plant in Concepcion, launched the PCPC Bright Scholarship Program in 2016 for qualified students from low-income families in the municipality who are excelling in academics and leadership.
At the same time, on April 26, PCPC's affiliate, Peakpower Bukidnon Inc., a diesel power plant in Bukidnon donated tablets and storage devices to two of its scholars studying in Bukidnon State University.
Aside from supporting their scholars, PCPC and its affiliates are also consistent in providing educational materials and care kits (PPEs, alcohol, and face masks) to schools in their host communities.