MORE Power now 100% connected to NGCP, cheaper electricity rates soon in Iloilo City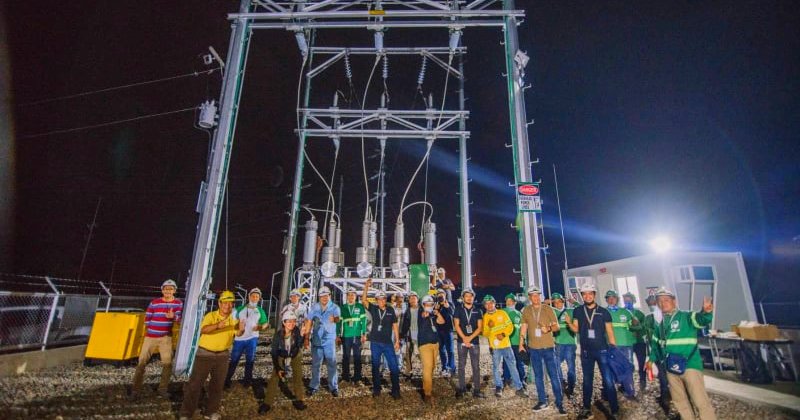 MORE Power successfully switched on its 69-kV station in Lapaz, fully connecting it to the NGCP.

100% of Iloilo City's power requirement now passes through the grid.

The DU will start Competitive Selection Process of power supply for lower rates starting next year.
All power supply of Iloilo City now passes through the grid after MORE Power Iloilo successfully switched on its 69-kV transmission line connected to National Grid Corporation of the Philippines (NGCP) on Wednesday, May 26.
The energized switching station in Brgy. Banuyao, Lapaz enabled Iloilo City's sole power distribution utility to connect all of its substations and source out 100% of its electricity from the NGCP substastation in Sta. Barbara, Iloilo.
Roel Castro, MORE Power President and Chief Operating Officer, said during the inauguration last Tuesday that through this 69-kV switching station, they can now purchase a much cheaper power supply from Wholesale Electricity Spot Market (WESM) and Power Sector Assets and Liabilities Management Corporation (PSALM).
"Though prices in the WESM are highly volatile, it is also noteworthy that on average, WESM prices are relatively low especially during off-peak periods," Castro said.
With the infrastructure now in place, the power distribution utility is planning to start the Competitive Selection Process (CSP) of the supply starting January next year.
Previously, around 70% of Iloilo City's power supply requirement came from Global Business Power (GBP) through its subsidiaries Panay Energy Development Corporation (PEDC) and Panay Power Corporation (PPC). These power generators have their own embedded transmission line which makes it difficult for other generators to supply power to Iloilo City.
Nevertheless, MORE Power was able to lower electricity rates for end-users by maximizing 30% of the supply from the grid.
The rates will even go lower now that the distribution utility is 100% connected to the NGCP, Castro said.
"This switching station will certainly play an important role in strengthening MORE Power's service reliability and in making cheaper rates much more possible for the benefit of all our consumers," Castro further said.