Free wifi now available in Antique capitol, hospitals, universities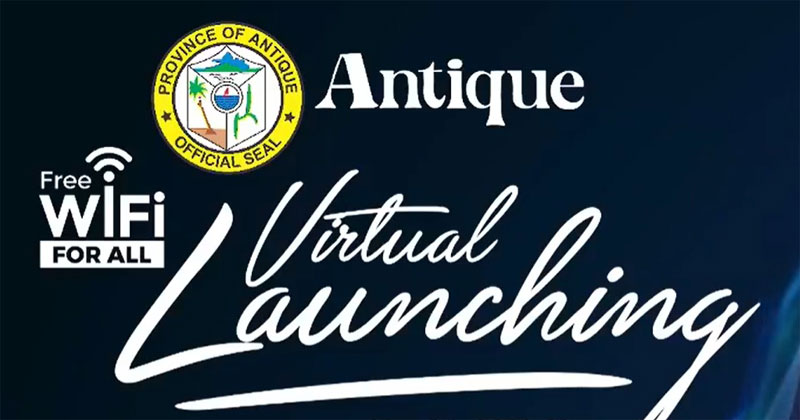 DICT has installed free wifi hotspots in Antique provincial capitol and a number of hospitals and universities in the province.

The project is under the Free Wifi For All Program of the department.
Antiqueños may now enjoy free wifi internet in the capitol, hospitals, and universities all over the province, courtesy of the Department of Information and Communications Technology (DICT).
The DICT – Antique recently launched the "Free Wifi For All" program in the province, firing up hotspots at the Provincial Capitol of Antique, Justice Calixto Zaldivar Memorial Hospital, ASMGH, Ramon Maza Sr Memorial Hospital, President Diosdado Macapagal Memorial Hospital, Culasi District Hospital, University of Antique Tario Lim Campus, University of Antique Libertad Campus, University of Antique Hamtic Campus, and the University of Antique Main Campus.
The Free Wifi For All Program is in fulfillment of Republic Act No. 10929 or the "Free Internet Access in Public Places Act", signed last August 2017 to promote knowledge-building among citizens and enable them to participate and compete in the evolving information and communication age."
"The project aims to reduce the digital divide, reinforce ICT towards countryside development enhance internet accessibility to accelerate the economic, social, and educational opportunities for the Filipinos", said DICT West Visayas Regional Director Mario P. Cuñado.
DICT Secretary Gregorio B. Honasan II said that the importance of the internet is especially clear during the pandemic. "With the current situation, with the ongoing Covid-19 pandemic, the internet has become a key platform through which individuals and our society, in general, can continue to functions amidst physical restrictions."
DICT Assistant Secretary Atty. Kristoffer L. Tiansay reports that DICT has provided free installations to more than 1, 000 geographically isolated and disadvantaged areas. He said that agency is targeting to install 67, 000 wifi sites in the country by year 2022.
As the rollout continues, DICT is expected to install more sites in the province.
The ceremonial launching was conducted virtually with the attendance of Deputy Speaker Loren Legarda, Vice Governor Edgar Denosta, and representatives from each hospital and university site. (PIO)