Iloilo Bloggers Society Welcomes New Members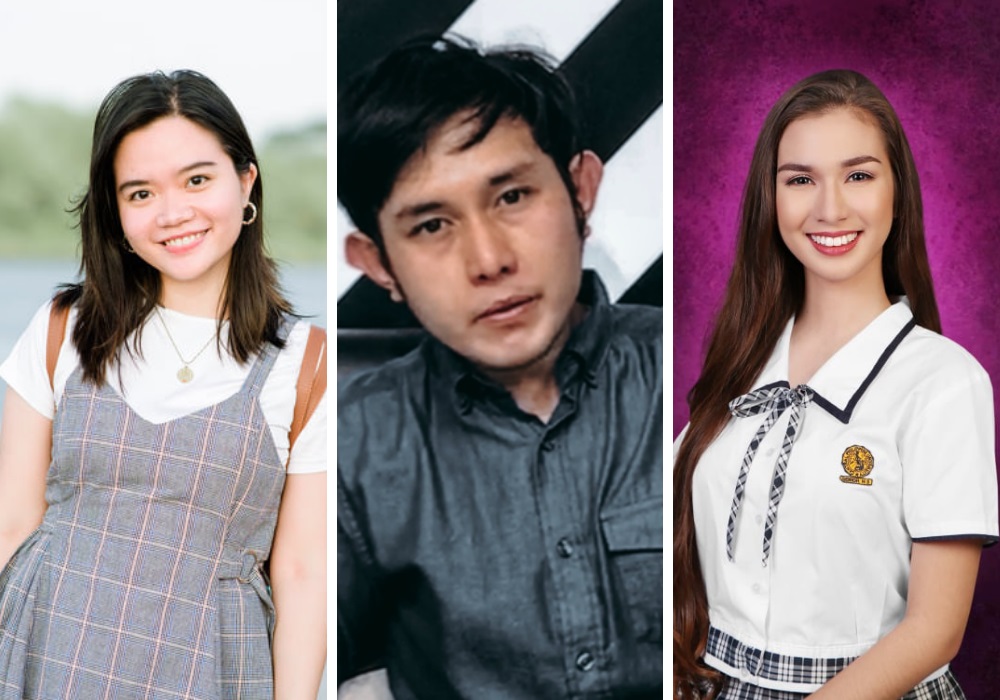 Iloilo Bloggers Society welcomes Dwight Gerald Hijastro, Margaret Llorico, and Chris Sain Lyn.
In a bid to nurture the next generation of bloggers, the Iloilo Bloggers Society opened its doors to new members. Requirements include an interest in writing, blogging, vlogging, and digital media; at least 18 years of age; currently based in Iloilo; must not be a member of other existing groups in the metro.
With the call, three have responded.
Dwight Gerald Hijastro | ZipCode 5000
Not a stranger to the industry, Dwight Gerald Hijastro is the blogger behind Zip Code 5000, an Eat / Go / Play / Shop curated guide to Iloilo with 28,000 followers. Dwight confesses that he is a 'slave to digital marketing' and he has been in the digital landscape for ten years.
"I have worked in the digital landscape for more than 10 years, currently managing the marketing needs of an IT consulting firm and a film production company. When I'm not working, I like to spend time exploring different local spots. I enjoy an afternoon with a cup of coffee and connecting with old and new friends," says Dwight.
"ZipCode5000 was just a side hobby and personal project of mine. I wanted a curated guide of different new and hot spots in Iloilo. The list of buffets under P200 was the first viral post. I personally don't see it as a blog. I am not a writer or pretending to be one, however, I can say it's more of advertising space. With having a strategic plan, you can learn about how you can utilize the social media world. I was able to build an online community that shares the love of the vibrant culture of Iloilo, and I help them promote their works. And as a lover of art, I also wanted to connect with different local artists. I love making new connections with our local artists, and helping them promote their works in the best way I can," he adds.
He also shared his reasons for joining the Iloilo Bloggers Society.
"I stopped during the pandemic. Sharing the new alert level of the city doesn't interest me. Lol. But I've heard good things about Iloilo Bloggers Society, especially Nonoy, and when he messaged me a few weeks ago and asked if I still want to continue blogging, it gave me a second thought. Maybe it's time to revive it. So we had the first meeting and I enjoyed the vibe and decided to join. It's always about the vibe," concludes the ZipCode 5000 blogger.
Margaret Llorico | Iloilo Diaries
"My name's Margaret Anjelie Llorico. Marg for short. I am a 24-year old Quality Analyst for a BPO company. I have always been in love with writing. I've joined the school paper since I was in elementary. I worked for a local newspaper before and I've recently published my own poetry book," begins Margaret, or Marg, for short.
Marg is a celebrated writer and poet. She has recently published a book, "Season in the City", a compilation of poems, with illustrations by Niña Guanco. Marg also expressed her interest in blogging and in joining the IBS team.
"I want to be a blogger because it is a way for me to express myself in this digital day and age. With the advancement of technology and social media, writing can reach more audiences. Blogging is one tremendous platform for me to explore and express both at once," says Marg.
"I joined IBS because I've met some members a few years back and they struck me as people who are committed and passionate with what they do. IBS is also dedicated to keeping the Ilonggos informed with facts and new events in the city and beyond! Joining this organization truly is an opportunity," she adds.
Chris Sain Lyn | Chic Geek
The youngest of the group, Chris Sain (Chic Geek) is a student and model with a talent for writing. She is the associate editor of Central Echo, the official circulation of Central Philippine University. Here she bares her thoughts on becoming a blogger and joining the Society.
"I've been a journalist since I was in junior high and I used to be the associate editor for Central High Echo. I also write literary pieces and have won multiple competitions in the past. Currently, I'm a first-year BS Psychology student at CPU. I'm a freelance model and writer. I'm a mental health advocate and the co-founder of Mental Health Iloilo. I'm also the reigning Miss Teen Iloilo," Chris begins.
"I want to be a blogger because writing is my passion and I would like to share my experiences through writing. I would also like to easily share my thoughts with other people through blogging. Joining IBS will open new doors for me and being with a team of talented individuals will help me grow in this field and discover more opportunities," she adds.
On behalf of the Iloilo Bloggers Society, we warmly welcome the new members.