Iloilo Bloggers Society calls for new members this 2022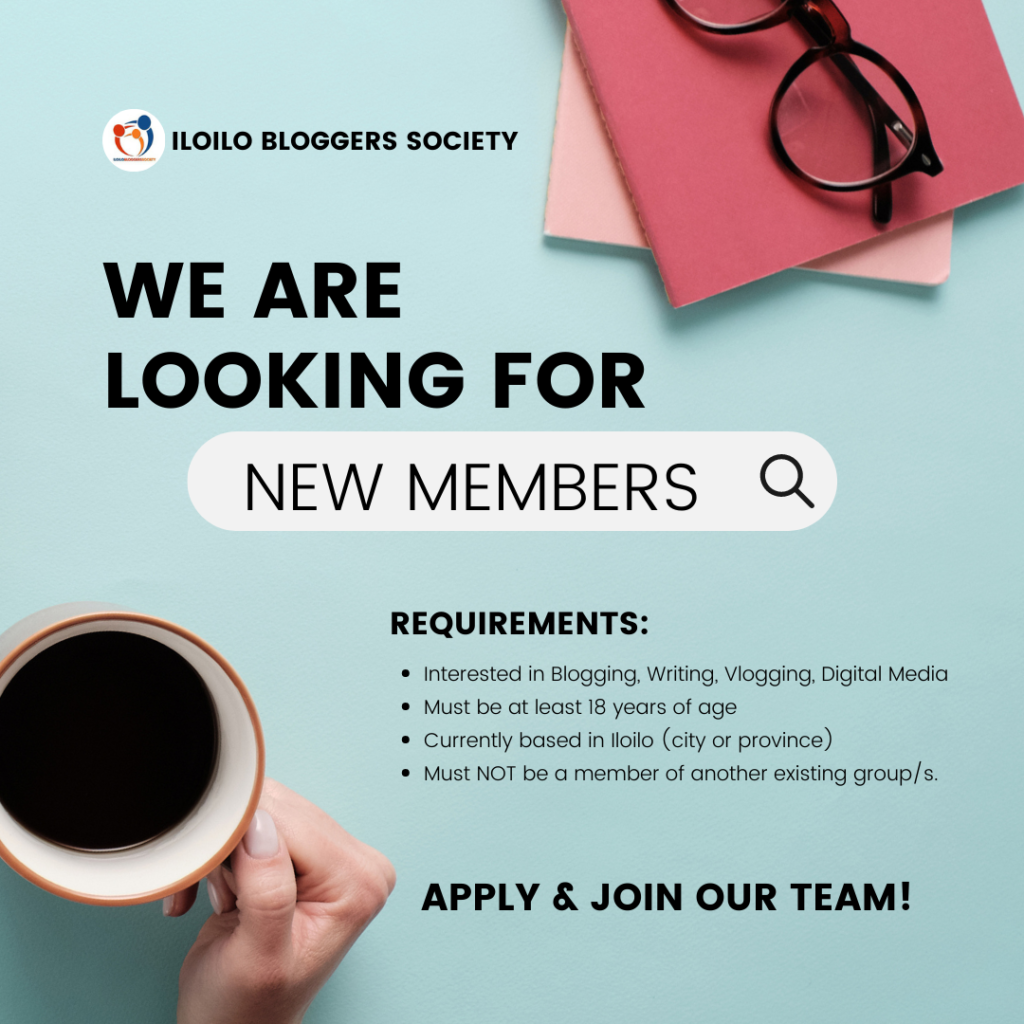 This year, we aim to be better, bigger and bolder!
We are up for exploring the boundarylessness of what the digital marketing has to offer as we open the doors to everyone. From bloggers to vloggers, social media influencers to photographers, whatever your comfortable platform is, we will welcome you.
If you are based in Iloilo (city or province), of legal age and have the knack to write, promote, shot, record and show your passion locally and to the world, this is the best group for you.
Iloilo Bloggers Society ("IBS") is a community of legitimate bloggers and online influencers from diverse backgrounds. We write for Iloilo; we write what we love.
Here, you are free to choose your niche and to focus on what you are truly passionate about.
Why join us?
Personal and professional growth. IBS has members who are tenured in their respective fields. We conduct regularly training sessions from the basics like journalism dos and don'ts, setting up pages from scratch, up to the more complex topics like post optimizations, keyword research and getting found on the web.
Create connections. IBS has partnered with local and national brands. We are occasionally invited by business, Local Government Units ("LGUs"), Non-Governmental Organizations ("NGOs"), communities, small-business owners and more.
*Earning opportunities. Members of IBS are busy all year-round attending business openings, media launching, exhibits, thanksgiving parties and others. Event organizers are kind enough to give cash, e-money, voucher, gift certificates, exchange deals or tokens for every deliverable fulfilled.
*IBS encourages their earning members to register their blogs and digital services to the government agencies concerned like DTI, LGUs (local tax) and BIR.
Eligibility
Currently based in Iloilo. We want you to join us whenever we have a face-to-face gig. We also go for coffee dates from time-to-time.
Of legal age. For law compliance; must be at least 18 years old and no age limit, if you are willing to learn and coachable, you're in.
Must NOT be a member of another existing group/s. As for now, we want the members of IBS to be exclusive to IBS since we have a set of guidelines being followed.
If you are interested and excited for this opportunity, please fill out this Google Form or message us via our Facebook Page.