IBS Welcomes New Members for 2023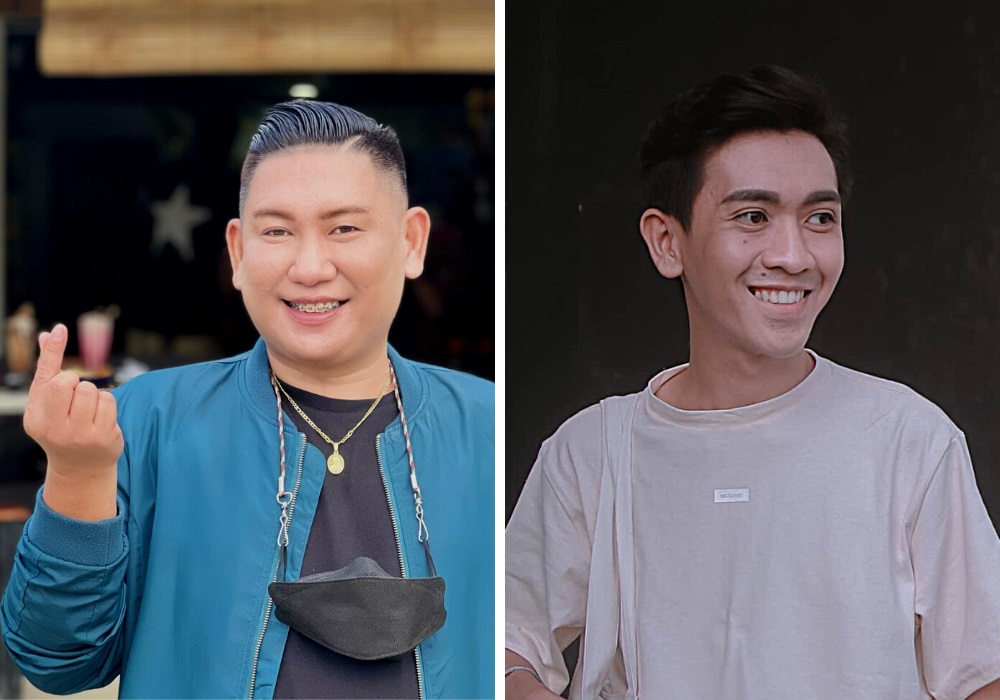 IBS New Members 2023: It has always been the mission of the Iloilo Bloggers Society (IBS) to cement its position in the metro, legitimize blogging, and nurture the thriving blogging community – and in a bid to foster the next generation of bloggers and influencers, the group opened its doors to new members.
Two have responded to the call.
Geramar Benjamin Sazon | Hello Mga Beshies
Geramar Benjamin Sazon, fondly called Beshy, is the influencer behind 'Hello Mga Beshies'. The social media page chronicles Beshy's journey in terms of food, entertainment, beauty, and travel. Here, Beshy bares his journey.
"My diverse work experience made me flexible in my tasks. I treated my struggles as a journey. I believe I am competitive but I am always open to new learnings in life. It was at the edge of my career as a medical representative when I started Hello Mga Beshies. With my colleagues, we always look for new restaurants and food hubs in the city and I always make food reviews and recommendations. Thus, I created Hello Mga Beshies from scratch. Back then, I doubted if I could get any followers – or get noticed, or create an impact in society. It was 2018 back then, and after two months, I was very happy because I gained 100 followers," Beshy recalls. "Through the years, I never thought that with this passion, I evolved and experienced a lot. I understood the industry of content creation and blogging even more," he adds.
To date, Hello Mga Beshies has 13,000+ followers.
Beshy also shared about joining the Iloilo Bloggers Society.
"To be part of the Iloilo Bloggers Society is such an honor, I witnessed how the group grew and continuously grows. Every time I saw them at events, I always wish and hope that someday I will be part of that group. And this year 2023, I was finally added as their newest member. I am really excited to share my story. Though I am not perfect, I know how to listen, handle situations, and do my work professionally. I am myself and I am proud to be me," Beshy concludes.
Rem Samuel Robles | Rem in the Metro
Rem Samuel Robles is no stranger to the industry. Rem is well known as a lifestyle and fashion content creator who loves to take photographs and do thrifting. His content focuses on lifestyle, men's wear, food, and more. Here he shares his story of becoming one of Iloilo's most sought-after influencers.
"I'm Rem Samuel the person behind "Rem in the Metro" — a lifestyle content creator from the City of Love, Iloilo. I love taking photos, going on adventures, self-care, and everything on trends," Rem begins.
On Instagram, Rem has 22,000+ followers.
"I was actually inspired by David Guison- the OG male blogger here in the Philippines. I didn't know blogging was a thing back then until I saw his lookbook and there's a link directing to his blog site. His journey is one of the footsteps I want to follow because, despite his achievements, he's still humble and loves his audience. Going back to the question, I didn't really know how I started blogging because I just love posting what I like to post without knowing that I'm starting to build a small audience. In fact, the first event I really went to was Bluejay Coffee and I was only a plus one. I was intimidated by everyone back then because I don't know anyone but they were actually nice and friendly. There, I met some of the Ilonggo Bloggers. From then, I was so dedicated to my content and found my passion," Rem continues.
"My content is all about self-care- trying different skincare brands, treating yourself at a nice cafe, and posting my outfits of the day. I want to be the voice of the younger generation. I want to encourage them to pursue what they love doing. I also want to spread awareness of what's happening in our world today. In fact, I want to be the one to continuously tell people that they matter and that what they are going through is valid. I want to make them feel that there will always be someone who will be there for them even if other people say otherwise," he concludes.
The Iloilo Bloggers Society is honored to have Beshy and Rem on board.
About Post Author