New IBS President Bares Plans for Org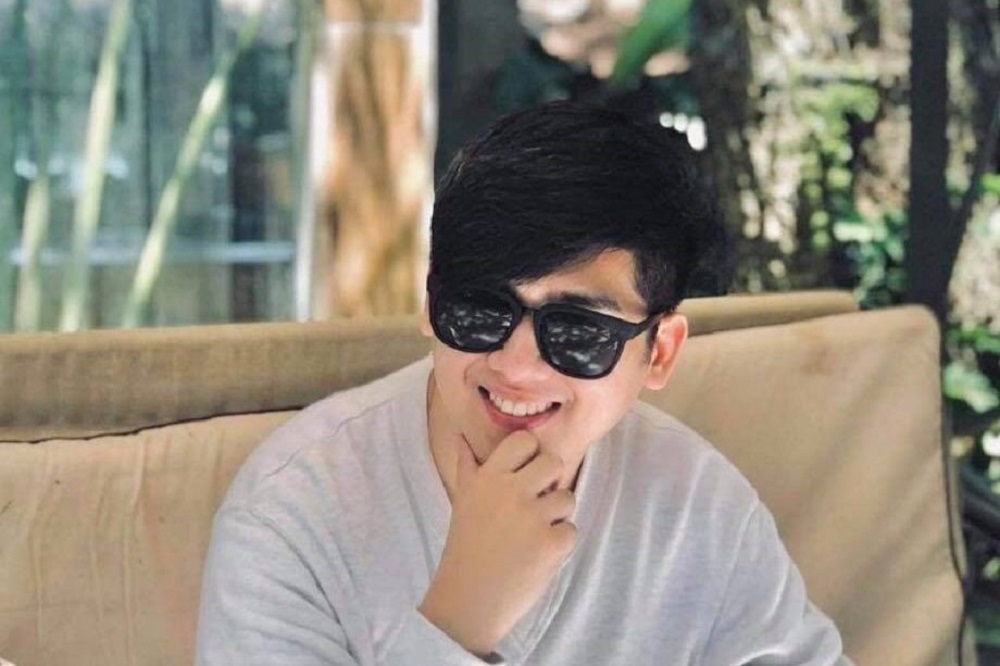 Iloilo Bloggers Society welcomes the leadership of its new president.
New IBS President bares plans and direction of the organization
Iloilo Bloggers Society, a community of legitimate bloggers and online influencers, welcomed its new Board Members and Officers under the leadership of Zach Golez, its new president. Golez will be following the footsteps of past president Nonoy Taclino who expressed that it is 'about time that a new president would take the lead'. Taclino, on the other hand, will continue to guide Golez as the organization's Vice President, along with Secretary Allana Delgado and Treasurer Nile Banga. Board members include Kathy Villalon, Gina Juarez, Andrea Guanco, Rosmar Villalon, and Camella Borromeo.
Since its inception, it has always been the group's goal to cement its position in the industry as an SEC-registered, DTI, and BIR-compliant organization with the intent to legitimize blogging and nurture the thriving blogging community in Iloilo.
"It still feels surreal that I was elected as the president of the Iloilo Bloggers Society," exclaims Golez. "As the newly elected president, I am both honored and excited to serve as the leader of this organization. I am eager to take on the challenge and work together with our members to achieve our goals and make a positive impact in the community," he adds.
He also shared his journey to becoming a professional blogger.
"Although I have no formal training in journalism or writing, I began blogging after an old friend of mine invited me to an event because he saw my food photos on my old Instagram account. During that time, blogging wasn't a huge industry that you could monetize, but it was more like an online diary where you could share your thoughts and experiences. Initially, I didn't take it seriously as I was still in college and focused on my studies and responsibilities as a student council officer. However, over the years, blogging became more embraced, and companies started tapping influencers and bloggers to promote their products and services," he begins.
"I realized that blogging could become big and decided together to form a group, which is now the Iloilo Bloggers Society (IBS). We started with a few members and eventually expanded our network. We even registered our organization with the Bureau of Internal Revenue to fulfill our obligations as responsible citizens. Fast forward to today, the IBS has grown significantly with many clients and partners. We have participated in a lot of corporate campaigns and also had many annual meetings and get-togethers. I know that there is still a lot to be done, but I believe we will get there one step at a time," he adds.
On his plans and directions for the group, Golez details the following.
"In case you didn't know, I took a Business Management course when I was in college. One of the things I learned during my studies is that change is inevitable. Either you change or you die. I am applying this concept to our organization since the influencer/blogger industry is fast-paced. You can become irrelevant or relevant in just a few minutes, and vice versa. As the newly elected president, I need to ensure that our group stays relevant and adaptable to the changes in the industry. To achieve this, I am implementing the 3 E's approach: Expand, Elevate, and Excel," says Golez, as he begins to enumerate specific plans for the organization.
"Firstly, expanding doesn't necessarily mean adding more members, although it is still one of our priorities. Expansion could also mean expanding our presence on different social media platforms. For example, if someone is influential on Facebook, I would encourage them to expand their reach to other platforms like Instagram or TikTok. This is to ensure that our group is flexible and relevant to our clients. We have observed that influencers who focus on one platform alone tend to attract fewer clients. Additionally, expanding could also mean collaborating with bloggers from different cities to gain more exposure, visibility, and opportunities to promote and share each other's content," he continues.
It may be recalled that the group has welcomed several members in the past two years. Last year, the organization welcomed Dwight Hijastro, Margaret Llorico, and Chris Sain Lyn. Just this 2023, Geramar Sazon and Rem Samuel Robles joined the group.
"Secondly, elevating our influence means considering the impact of our content on the community. As content creators, we have a significant following, and it is our responsibility to ensure that the content we release has a positive impact. This is an essential part of the 3 E's agenda because the trust we build with our audience takes years to establish and seconds to break," he says.
"Lastly, excellence must be observed in our content. As content creators, we should strive for outstanding quality in our output, especially in paid partnerships. We should always put ourselves in the shoes of our clients and ask if the content we create for them is worth their investment. This mindset could help our organization form long-lasting and meaningful partnerships and avoid any complaints. Overall, my plan and direction for the Iloilo Bloggers Society is to apply the 3 E's approach to expand our reach, elevate our influence, and excel in our content," he further adds.
Golez also bared his thoughts on the current blogging industry and how IBS will stand out.
"The blogging industry is dynamic and, to some extent, superficial. Nowadays, clients tend to prefer content creators with thousands of likes but not necessarily meaningful content, over niche bloggers who have a few likes but can create informative content. I think this poses a challenge for us going forward, as anyone can start blogging from the comfort of their home with a low barrier to entry, making the industry more saturated. Influencers can come up with gimmicks that quickly catapult them to fame. Therefore, the best way to survive in this industry is to not be afraid of trying out new things, taking risks, and seizing every opportunity," Golez comments.
"Another observation is the importance of authenticity and originality in the blogging industry. Micro-influencers are on the rise, and it's essential for content creators to tell their stories to set themselves apart from others. Being true to oneself and not copying other content creators is crucial, as each person knows themselves better than anyone else. In addition, social media algorithms are constantly changing, so it's crucial to keep up with the latest trends and consider branding to optimize content. Consistency in branding is also essential, and investing money in getting the brand out there can be beneficial. The brand should be recognizable across various platforms. At the end of the day, these are just observations and tips, and it's up to each blogger to follow them. However, it's certain that each blogger's success lies within themselves, and the group is just there to provide support and assistance if they need help," he concluded.
The Iloilo Bloggers Society, now with a total of 17 members, is a non-stock, non-profit corporation under the company name Ilonggo Bloggers Society Inc. with Company Reg. No. CN202069220. The group, overall, covers a wide range of niches such as news, business and technology, inventions and innovations, history and culture, arts and lifestyle, food and health, travel and tourism, society and fashion, education, entertainment, and sports. Its publication arm, IBS Digital Net serves as the group's platform for consolidated content.