Iloilo City Hall employees condo tops off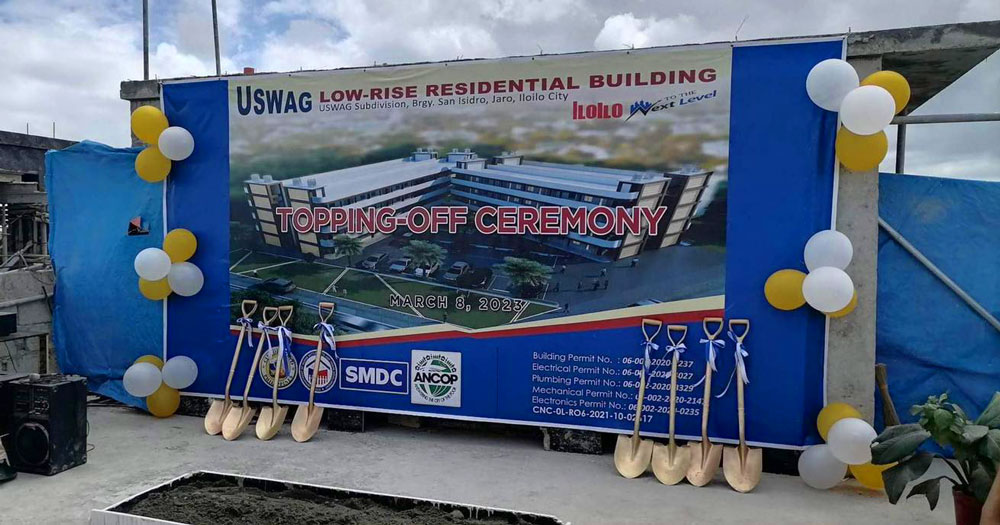 The Iloilo City Urban Poor Affairs Office (ICUPAO) led the topping-off ceremony of Uswag Low-Rise Residential Building at Barangay San Isidro, Jaro, March 8.
The construction of a twin four-storey condominium will benefit 120 low-salaried City Hall employees.
The ceremony was joined by EnP Eva Marfil, OIC-Regional Director Department of Human Settlements and Urban Development (DHSUD); ICUPAO Chairman Rony Firmeza; SMDC Asst. Project Director Carl Navarro; Answering the Cry of the Poor (ANCOP) Sr. Operations Manager Efren Tompong; representatives from City Engineer's Office, Non-Government Organizations, city councilors, and barangay officials.
The partnership with DHSUD and SMDC is part of the Pambansang Pabahay Para sa Pilipino: Zero ISF Program for 2028 which aims to reduce the city's backlogs in housing.
Navarro said the project has now 47% completion rate envisioned for turnover to the City Government by end of May 2024.
The 30-square meter each of 120-condo unit building is situated on 2,741-sqm portion of 16.2-hectare USWAG Subdivision of said village.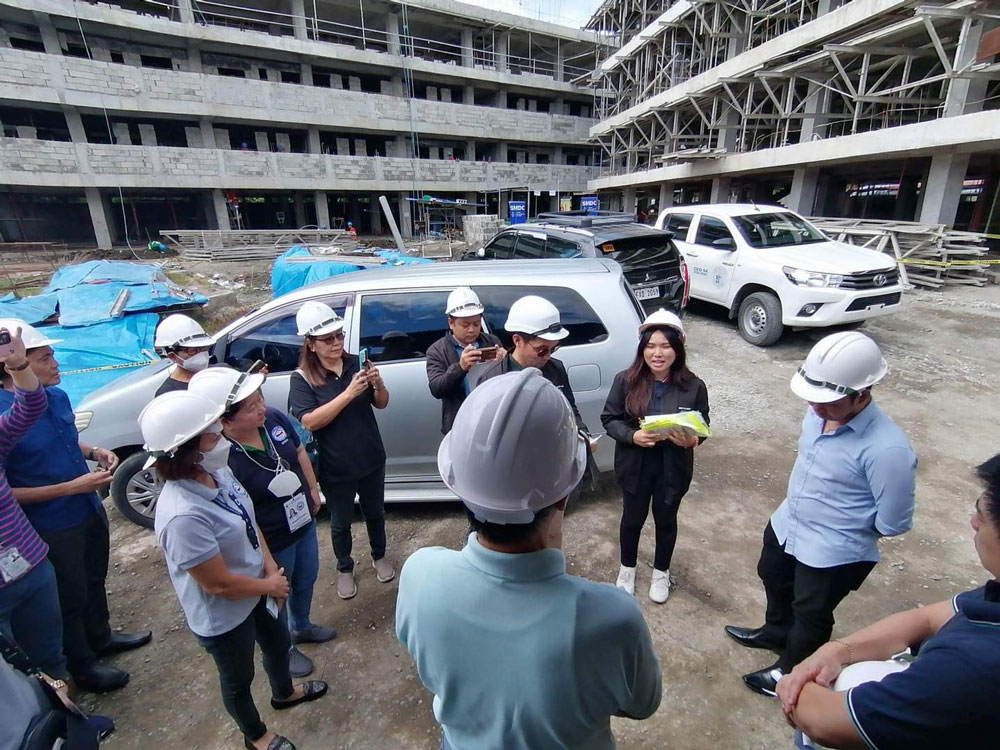 The initiative marks a success in the changing modality in Socialized Housing Program. The pilot project is an early indication that the City Government will pursue strongly in shelter development with a help of the National Government.
SMDC's in-house contractor Vykim Project committed that masonry, plumbing, electrical works, and partition of units, parapet of walls, and lying of cement, hollow blocks (CHB), then full blown architectural works will commence in April.
The shelter program is for the low-income earners and informal settler families with no real property, have not accessed the local or national shelter program and not professional squatter or member of squatting syndicate. (Alexandra Jover/Iloilo City PIO)