7 Digital Libraries in the Philippines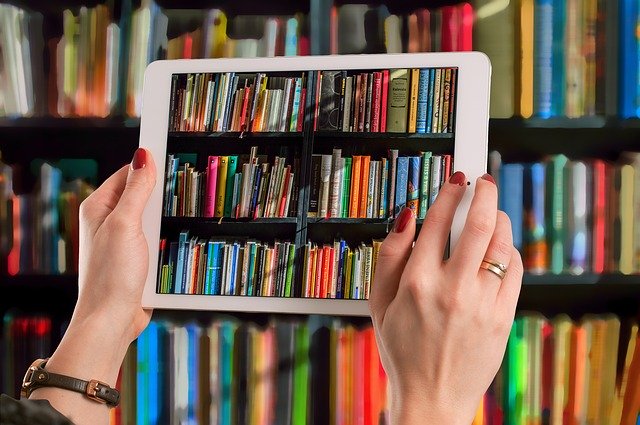 These 7 digital libraries in the Philippines feature online and digitized collections you can access on the web

Due to COVID-19, we may not be able to visit these libraries but we can still search and access information sources we need through their websites
This library is a private library of the Ayala Foundation's Arts and Culture Division. Their collection is focused on books and other materials authored by Filipinos or about the Philippines, with a focus on Philippine history and culture. Started in 1996, their mission is to "to spark and stoke interest in the visual, aural, and printed story of the Filipino." It is located in Ayala Museum, Makati City, and is open to the public, though they are closed at the moment due to the pandemic.
[Related: 30+ Free Online Libraries in the Philippines]
They have an Online Library with digitized materials organized by subject. There are varied sources on Philippine culture and history such as Anthropology, Art, Biography, Civilization, and historical documents.
The University of Santo Tomas in Manila is recognized as the oldest university in the Philippines. Naturally, their library collections also feature rare and historical materials. Fortunately for us, we can access these rare and historical materials online through UST Heritage Collections.
According to their website, "The library converts its heritage collections to digital format and makes them available to a wider public. A digital repository is created not only for preservation but to provide its users with a trusted digital library that helps support information discovery."
Department of Science and Technology – Philippine Council for Agriculture, Aquatic, and Natural Resources Research and Development (DOST-PCAARRD) has just launched its online library. Their researches, publications, technical reports, and other resources are available. Users are encouraged to create an account to access.
The library materials are not only for scientists and researchers, but they also have free guides for those interested in agriculture or those planning to start agriculture-based business.
The Supreme Court of the Philippines E-Library is the "primary research tool in the speedy delivery of justice." It serves the entire Judiciary: the Supreme Court, Court of Appeals, Sandiganbayan, Court of Tax Appeals, Regional Trial Courts, Metropolitan Trial Courts, Municipal Trial Courts and Shari'a Courts. It has supported legal education by providing information to law schools upon request.
Since 2012, the library has been uploading their information sources online. It includes Supreme Court decisions from 1901 to the present and All Laws – Acts, Commonwealth Acts, Presidential Decrees, Batas Pambansa and Republic Acts from September 1900 to present.
Southeast Asian Fisheries Development Center, Aquaculture Department (SEAFDEC/AQD) is a research institution based in Tigbauan, Iloilo. Established in 1973, it conducts research, develops technologies, disseminates information, and trains people in the farming of fishes, crustaceans, mollusks, and seaweeds for food, livelihood, equity, and sustainable development.
The Institutional Repository (SAIR) is the official digital repository of the department's scholarly and research information. AQD researchers' in-house and external publications are available. Full-text copies of fish farmer-friendly materials like books, handbooks, policy guidebooks, conference proceedings, extension manuals, institutional reports, and newsletters can be searched and downloaded. It contains around 3,400 items and almost had 1 million downloads in 2019 (Source).
The Library also hosts Aquatic News Index (ANI), which collects fisheries-related news articles from various newspapers in the country from 1974 to the present. Articles are available upon request.
The Legislative Library, Archives and Museum, House of Representatives of the Philippine Congress is making their COVID-19 E-resources available to the public online.
The website is "a compilation of COVID-19 policies and issuances, laws and legislations, publications, websites, and databases, published by local and foreign governments, academic institutions, international organizations, and health science publishers."
The library also hosts Legislative Information System (LEGIS), a search-based system that allows access, retrieve, or save structured bills information and status as well as download full texts of Bills, and Resolutions, its Authorship, Committee Referrals, and Nature of Bills from the 8th Congress to the present 18th Congress.
The National Library of the Philippines is the official national library of the country, located in T.M. Kalaw Avenue, Ermita, Manila. They have various online resources available on their website.
They currently conduct online activities and storytelling for kids which can be viewed on their Facebook page. They are currently closed due to the pandemic but inquiries can be sent to their e-mail (indicate your name, affiliation, and information request),  reference@nlp.gov.ph for foreign resources and filipiniana@nlp.gov.ph for local resources. Access to remote online sources such as Ebsco, Gale Databases, IG Publishing eBooks, Cambridge Books Online, and ScienceDirect is also available upon request.
For inquiries and questions to these individual digital libraries in the Philippines, their contact details are also included in the links to their websites on this list.