30+ Free Online Libraries in the Philippines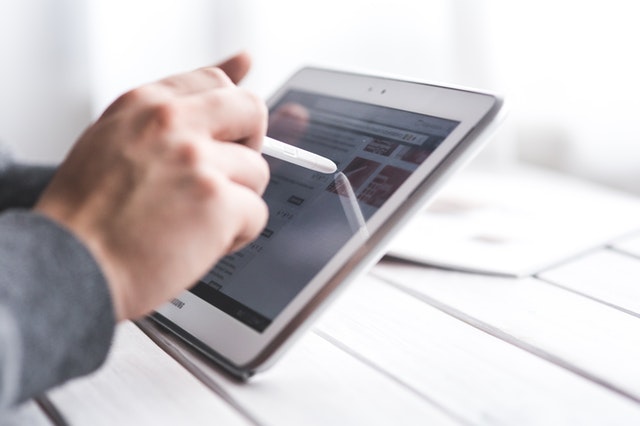 Access to libraries have been limited during the COVID-19 pandemic. In response to the lockdowns, libraries continued to provide services through online means. While online databases and libraries have always existed, more were launched during the pandemic by libraries, academic institutions, research organizations, private companies, and individuals.
While Google can give us almost everything we need when it comes to information, not everything online is factual. Most library resources are curated and selected by librarians, which ensures that the information we access are reliable.
This is a comprehensive list of free online libraries and resources in the Philippines, launched by government agencies, established libraries, academic institutions, or concerned organizations to help students, teachers, researchers, and citizens with their information needs.
Read: 7 Digital Libraries in the Philippines
ASEAN Digital Library
The ASEAN Digital Library is a regional project to aggregate and connect the digitized resources of National Libraries in the ASEAN region so that these repositories can be accessed through a single search facility. The content of the digital library is organized by country, and interested researchers may see materials on the Philippines on https://www.aseanlibrary.org/.
Aklatang Bayan Online
The Sentro ng Wikang Filipino (SWF) of the University of the Philippines Diliman launched Aklatang Bayan Online in August 2020. This is a free online repository of Filipino books, refereed journals, books, and creative writings submitted by researchers, scholars, researchers, and writers. The UP Office of the Chancellor funded this project. Visit Aklatang Bayan Online: https://www.swfupdiliman.org/aklatangbayan/
Bahandian Institutional Repository
Bahandian Institutional Repository is the first academic online repository in Western Visayas, launched by Central Philippine University (Read more: CPU named as one of Asia's top universities in QS World University Rankings). It includes research works and publications of CPU students and faculty. Aside from theses abstracts, journal articles, and research publications, it also includes free books published by Central Philippine University and its faculty. Visit Bahandian at https://repository.cpu.edu.ph.
Read more: CPU launches Bahandian Institutional Repository; CPU Henry Luce III Library is even more relevant during the pandemic
Commission on Human Rights (CHR) eLibrary
The Commission on Human Rights' library collection is accessible online and they also feature free online databases. The eLibrary contains information on their resources that specialize on human rights issues. Visit the CHR eLibrary at https://elibrary.chr.gov.ph/. The library accommodates research and scanning requests.
ChanRobles Virtual Law Library
The Virtual Law Library is the largest online source on Philippine Law since 1998, created by the ChanRobles Law firm. This contains full text of Philippine laws, statutes and codes, Supreme Court decisions, foreign constitutions and laws as well as thousands of links to worldwide Internet legal resources as well as general Internet guides, search tools and other sites of interest which you may find useful for legal, government, business and educational research.
COVID-19 E-resources (Philippines)
Compiled by Legislative Library, Archives and Museum, House of Representatives, COVID-19 E-resources website is "a compilation of COVID-19 policies and issuances, laws and legislations, publications, websites, and databases, published by local and foreign governments, academic institutions, international organizations, and health science publishers."
Department of Trade and Industry (DTI) e-Library
The DTI eLibrary is a curation of information, education, and communication (IEC) materials that supports the Department's mission to be the main economic catalyst that enables innovative, competitive, job generating, inclusive business; and empowers consumers. Some publications are downloadable and their online catalog is also open to the public. Visit the DTI eLibrary at https://www.dti.gov.ph/resources/e-library/
DepEd Commons
DepEd Commons contains online review materials and Open Educational Resources (OER) authored by public school teachers who are subject matter experts. Teachers can retain, reuse, revise, remix, and redistribute the content by blending it with a learning management system for distance learning. Visit DepEd Commons at https://commons.deped.gov.ph/
DOST PCAARD eLibrary
Department of Science and Technology – Philippine Council for Agriculture, Aquatic, and Natural Resources Research and Development (DOST-PCAARRD) has a free online library with their researches, publications, technical reports, and other resources. Users are encouraged to create an account to access: http://elibrary.pcaarrd.dost.gov.ph/
DOST SciNet
The DOST Science and Technology Information Network of the Philippines (ScINET-PHIL) is a network of all the libraries and information centers under the Department of Science and Technology (DOST). The online catalog includes resources from 21 libraries and 15 regional offices of DOST. Access DOST SciNet at http://scinet.science.ph/
DOST Starbooks
DOST Starbooks (Science and Technology Academic and Reasearch-Based Openly Operated Kiosks) was established by the Science and Technology Information Institute (STII) to provide scientific and educational information to schools. Originally, Starbooks are access portals in key areas in the Philippines where residents can have access to the scientific information physically available at DOST (SciNeT), Philippine eLib project sources, freely-available online resources, and subscribed databases (if any). Now, they are also available online and signing up is free. To sign up and access Starbooks, go to https://www.starbooks.ph/.
eLibraryUSA of American Spaces Philippines, United States Embassy
eLibraryUSA is a service provided by American Spaces established by the US Embassy in selected libraries in the country. eLibraryUSA is a comprehensive resource of various online resources. Registration is free for the public via the American Corner of Henry Luce III Library, Central Philippine University which is one of the American Spaces in the Philippines. Online resources available on eLibraryUSA are:
Newspapers and Magazines on PressReader and Magazines on Flipster
Academic resources such as JSTOR, Gale Academic Onefile, Gale in Context: Middle School, Gale in Context: Opposing Viewpoints, and ProQuest Theses and Dissertations Global
English language learning through audiobooks and picture books on Bookflix
Free streaming of selected movies and documentaries via Kanopy
eLibraryUSA is free for the public for a limited time only as this service was opened due to the pandemic. After registration, American Spaces will send the log-in details to your e-mail and users may log in at https://elibraryusa.state.gov.
Filipinas Heritage Library
This library is a private library of the Ayala Foundation's Arts and Culture Division. Their collection is focused on books and other materials authored by Filipinos or about the Philippines, with a focus on Philippine history and culture. They have an Online Library with digitized materials organized by subject.
Freefilipiniana Online
Launched in June 2020, Freefilipiniana is the online library Filipino literature curated by Likhaan, the University of the Philippines' Institute of Creative Writing (ICW). All works included are deposited by Filipino authors. Readers can choose between six categories: fiction, poetry, nonfiction, drama, graphic literature, and children literature. Writers may also submit their works. Visit Freefilipiniana at http://panitikan.ph/freelipiniana-online-library/
Globe eLibrary
Globe launched an eLibrary to give K-to-12 students, educators, and parents nationwide free and quick access to hundreds of ebooks and videos provided by the Department of Education (DepEd) and other sources.
The Globe eLibrary is a web platform that features age-appropriate and engaging e-books and e-learning videos which can be accessed through mobile phones, tablets, laptops, and desktop computers. You can access the online library through its website: http://globeelibrary.ph/. It can also be downloaded as a free app in the Google Play Store.
Katunog: Open-Source Database of Philippine Indigenous Instrument Sounds
Katunog is an open-source database of Philippine indigenous instrument sounds, funded by the Department of Science and Technology (DOST), Electrical and Electronics Engineering Institute, University of the Philippines Diliman, UP Center for Ethnomusicology, and Advanced Science and Technology Institute. Visit Katunog at https://katunog.asti.dost.gov.ph/
Legislative Information System (LEGIS)
Created by the Legislative Library, Archives and Museum of the Philippine Congress, LEGIS is a search-based system that allows access, retrieve, or save structured bills information and status as well as download full texts of Bills, and Resolutions, its Authorship, Committee Referrals, and Nature of Bills from the 8th Congress to the present Congress.
Multong Aklat: Endangered Books Digital Archive
In response to the book banning of Communist-related books in libraries in the Philippines, concerned groups compiled an online collection of 'subversive' books. Visit their website at https://handsoffourlibraries.crd.co/.
National Commission for Culture and Arts (NCCA) free books
The NCCA has 9 free books on Philippine culture, art, and history available for free from their website at https://ncca.gov.ph/.
National Library of the Philippines Online Resources portal
The National Library of the Philippines offers various online databases for the public. Their online resources include EBSCOhost, Gale eBooks, iG Publishing, Britannica Library, Wiley, PressReader, Tekno-Aklatan, Emerald Publishing, MyLegalWhiz, ProQuest, De Gruyter, Philippine eJournals, ProQuest eBook Central and IGI Global. Go to the NLP E-resources Portal to sign up and access for free.
National Museum of the Philippines Online Books
The National Museum of the Philippines has books on Philippine history and culture available for free from their website. These books are digitized in PDF format and can be downloaded. See this blog post for a complete list of available books.
Philippine eBook Hub
Philippine E-Book Hub claims to be the largest online library of Filipiniana e-books. The website is designed for  easy access to Filipiniana works: those printed in the Philippines; about the Philippines; or written by Filipinos. PH eBook hub has compiled the available open access Filipiniana resources that can be found online. Books can be downloaded for free. It is maintained by C&E Publishing and Kite E-Solution, Inc. Visit the Philippine eBook Hub at https://ebookhub.ph/
Philippine eLib
The Philippine eLib is a collaborative project of the National Library of the Philippines (NLP), University of the Philippines (UP), Department of Science and Technology (DOST), Department of Agriculture (DA), and the Commission on Higher Education (CHED). It includes: a union catalog of the five partners, digitized Filipiniana materials including theses and dissertations, special collection/researches of the five partners, and online resources and subscription to electronic databases. Access Philippine eLib at https://www.elib.gov.ph/
Philippine Epics and Ballads Archive
A multi-media archive of Philippine literature such as epics and ballads, maintained by the Ateneo de Manila University. Sign up and access for free at http://epics.ateneo.edu/epics/
Philippine Observatory on the Rights of Persons with Disabilities (PhORPD)
Commission of Human Rights (CHR) launched the PhORPD, an online library of data regarding the human rights of persons with disabilities in the Philippines. It includes government issuances, treaties, laws, bills, and videos. CHR is planning to add more content in the future.
PHL CHED Connect
This online resource was created by the Commission on Higher Education (CHED) to provide students and educators with free and accessible online resources for education. Contains higher education course materials in text, media, and other digital assets that are useful for teaching, learning, and research purposes. Subject matters covered include humanities, architecture, business, engineering, IT, mass communications, criminal justice, agriculture, forestry and fishery among others. Go to PHL Ched Connect on https://phlconnect.ched.gov.ph/
Project Gutenberg
Project Gutenberg is the largest free online library of copyright-free books and resources in the public domain. They also include free ebooks on the Philippines and translated works of Jose Rizal, with English versions of Noli me Tangere and El Filibusterismo.
SEAFDEC/AQD Institutional Repository
Southeast Asian Fisheries Development Center, Aquaculture Department (SEAFDEC/AQD) is a research institution based in Tigbauan, Iloilo. Established in 1973, it conducts research, develops technologies, disseminates information, and trains people in the farming of fishes, crustaceans, mollusks, and seaweeds for food, livelihood, equity, and sustainable development.
The Institutional Repository (SAIR) is the official digital repository of the department's scholarly and research information. AQD researchers' in-house and external publications are available. Full-text copies of fish farmer-friendly materials like books, handbooks, policy guidebooks, conference proceedings, extension manuals, institutional reports, and newsletters can be searched and downloaded.
Socioeconomic Research Portal for the Philippines (SERP-P)
An online knowledge resource that contains socioeconomic studies and materials produced by the Philippine Institute for Development Studies (PIDS) and other academic and research institutions. Users can access socioeconomic materials in various formats: journal articles, books, working papers, policy notes, research papers, newsletters from multiple sources at https://serp-p.pids.gov.ph/.
Supreme Court of the Philippines eLibrary
The "primary research tool in the speedy delivery of justice" The Supreme Court eLibrary serves the entire Judiciary: the Supreme Court, Court of Appeals, Sandiganbayan, Court of Tax Appeals, Regional Trial Courts, Metropolitan Trial Courts, Municipal Trial Courts and Shari'a Courts. It has supported legal education by providing information to law schools upon request. It is also open to the public at https://elibrary.judiciary.gov.ph/
Tagalog eBooks
Tagalog eBooks curates available eBooks online in the Filipino language. It is created and maintained by a Filipina in New Zealand working in digital publishing.
UST Heritage Collections
University of Santo Tomas Heritage Collections is an online archive of historical materials digitized by the library of the oldest University in the Philippines.
If you would like to add your library or online resource that is not included in this list, please contact the author through e-mail at asdelgado@cpu.edu.ph
About Post Author