MORE Power 'heartened' by Treñas' appreciation of efforts to lower rates, improve distribution system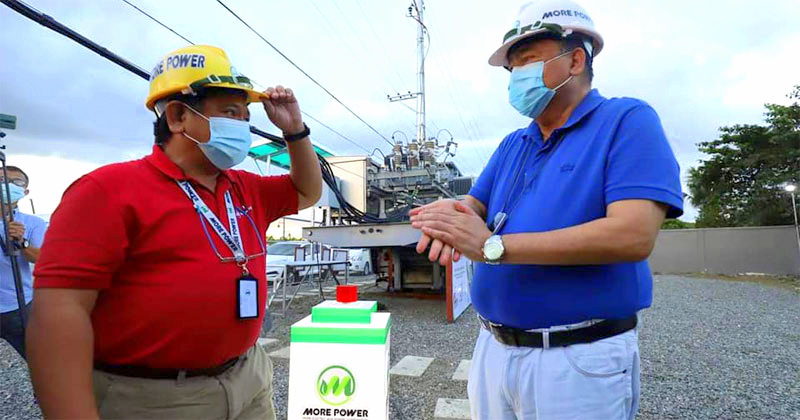 More Electric and Power Corporation (MORE Power) has expressed their thanks to Mayor Jerry P. Treñas for appreciating their efforts in reducing rates and improving the distribution system in the metropolis.
In his Facebook post on Wednesday, Treñas extolled the efforts of the distribution utility in improving its services which resulted in lower electricity rates.
"Iloilo City residents and businesses for five months now are enjoying lower electricity bills courtesy of improved utility services of More Power Iloilo. Since July, reduced rates at around P6 per kilowatt-hour for residential, intermediate, commercial and power uses, have saved more than P3/kWh less than the June billings," Treñas said.
MORE Power was able to significantly bring down the electricity rate with P6.45 per kWh for residential consumers last July, the lowest in the country for that month. It dropped further to P6.38 per kWh in September.
Treñas said that the reduction in the electric rates has allowed businessmen and residents to enjoy the low rates and set aside savings for other needs like education and health, among others.
Affordable energy also attracts investors and creates additional jobs, he added.
In response, MORE Power thanked the city's top executive for "sharing kind words about our effort in reducing the electricity rates of Iloilo City consumers."
"Your words are indeed heartening. Coming from someone all too familiar with just how taxing this kind of improvement meant all the more to us," MORE Power said in a statement posted online.
MORE Power emphasized that reducing the power rates in their franchise area "is part and parcel of our development plan for a better and modernised distribution company that provides affordable power to the Ilonggos."
"Again, please accept our sincere thanks and rest be assured of our continuing campaign to make a difference in the life of our beloved Ilonggo consumers."
MORE Power as partner of Iloilo City
Trenas has repeatedly praised MORE Power not just as a distribution utility but as a reliable partner of the city government for development.
"More Power is not just a distribution or electric company in Iloilo City, it is a partner of the city government for the development of our beloved city," he said.
Apart from zeroing in on their goal of improving and modernizing the distribution system under their 5-year development plan, MORE Power is also active in other endeavors such as caring for the environment and assisting the city in its fight against COVID-19 pandemic.
In its first two years, MORE Power has participated in planting trees and mangroves, and releasing of fingerlings and juvenile fishes to enliven the Iloilo River. The distribution utility has also adopted an entire mangrove park and supported a city-wide urban gardening.
Last year, MORE Power donated almost P1 million worth of facemasks, alcohol, hand sanitizers, and acetate as aid for frontliners. The company also donated 500 rapid test kits to the Iloilo City Government.
This year, the distribution utility donated generator sets for vaccination centers, energized checkpoints for border control, gave thousands of Astrazeneca vaccines, and facilitated the procurement of Moderna vaccines for the Philippine Chamber of Commerce (PCCI) – Iloilo Chapter. (Photo credits: Iloilo City Governmet)