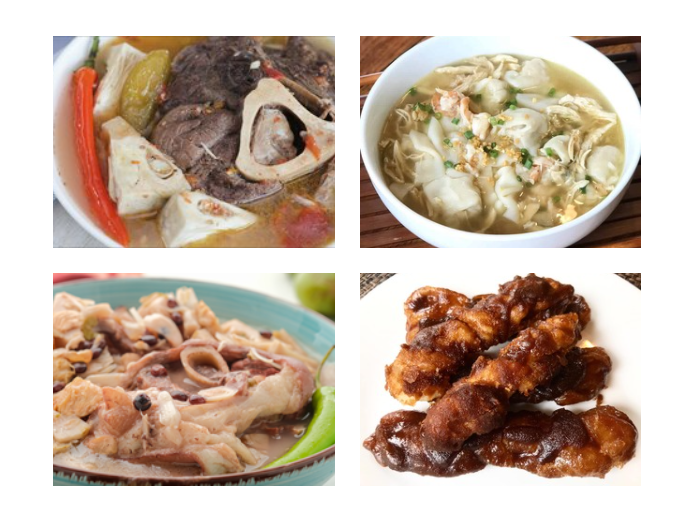 Iloilo has recently been declared as the Food Haven of the Philippines with Resolution 2021-885 passed by the Iloilo City Council

The author of the resolution, Councilor Rudolph Jeffrey Ganzon, aims to showcase the city as a gastronomic hotspot not only locally but globally
From the heartwarming pancit molo to the sweet bitso-bitso, Iloilo has never failed to deliver only the best delicacies from the most diverse of ingredients.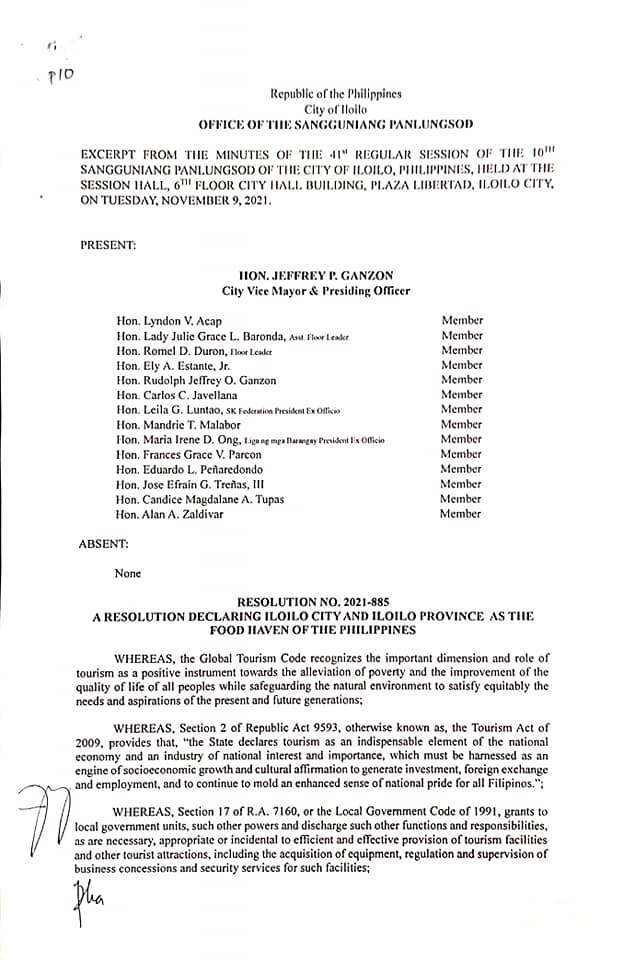 With Resolution 2021-885 recently passed by the Iloilo City Council, Iloilo has officially been declared as the "Food Haven of the Philippines" since Iloilo City has a unique way of capturing the taste buds and stomachs of local and foreign tourists and continues to aim to give a meaningful and extraordinary experience of the Ilonggo cooking, leaving a unique gastronomic experience.
"In its concern to make the city a prime destination both for local and foreign tourists, declaring it as food haven could pave way for the realization of a sustainable tourism development," the resolution stated.
The resolution was authored by Councilor Rudolph Jeffrey Ganzon and was approved unanimously by the council.
Ganzon himself is a culinary enthusiast and believes that the declaration would boost the economy after the devastating effects of the pandemic seeing how Iloilo was overflowing with events before.
Following the declaration, he said the next goal is for city tourism to come up with a lineup of programs and activities that will showcase the city as a "gastronomic hotspot" not only locally but globally.
In recognizing, the exceptionality of Ilonggo flavors, Department of Tourism Secretary Bernadette Romulo-Puyat said "Iloilo as a gastronomic hotspot, offers two of the country's well-loved dishes – the La Paz Batchoy and Pancit Molo."
Aside from these two popular dishes, here's a list of other flavors you can try in Iloilo:
KBL
Laswa
Kansi
Pinamalhan
Apan-apan
Baye-baye
Ibos
The Iloilo City Council's declaration was formally presented during the 8th Tabu-an: The Ilonggo and Western Visayas Heritage Cooking Competition last Nov. 26 at SM City Iloilo.
Cuisine and culture champion Chef Rafael "Tibong" Jardeleza Jr. through his passion for cooking has continued the holding of the now 8th Annual Western Visayas Tabu-an Ilonggo Heritage Cooking Competition since 2014.
Jardeleza hosted the Flavors of Western Visayas, a two-day Ilonggo Heritage food congress that aims to showcase the culinary perspective through various prominent Filipino cuisine advocates.
Jardeleza also held the Sabores de Visayas, a gala dinner every April with respected chefs and bakers invited to bring in the diverse flavors of Western Visayas. It showcased an array of impressive dishes that are served during banquets and special occasions in every Ilonggo home.
With Iloilo being home to some of the most flavorful delicacies in the country, it's high time that these flavors finally be recognized once and for all.
About Post Author