No more liquor ban for fully-vaccinated in Iloilo City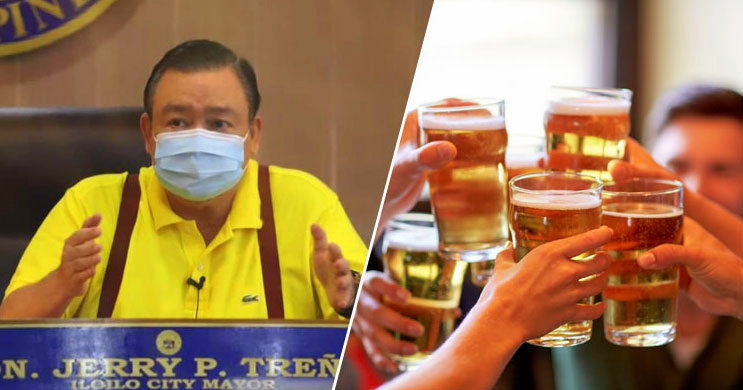 JUST IN: PUBLIC CONSUMPTION OF ALCOHOLIC DRINKS NOW ALLOWED FOR FULLY VACCINATED IN ILOILO CITY!
Iloilo City Mayor Jerry Treñas announced via his Facebook page that he will now lift the restrictions on sale of liquor and allow fully vaccinated individuals to consume alcholic drinks in public.
Full statement of Mayor Trenas:
Considering that the IATF does not have any mandate on the public consumption of liquor, we will allow as long as the individual is fully vaccinated.
The sale and public consumption of liquor shall be allowed any time of the day. Establishments offering alcoholic beverages shall admit fully vaccinated individuals while observing 50% indoor capacity for fully vaccinated individuals and 70% outdoor capacity.
This will allow a number of businesses to recover from the impacts of the pandemic.
As we try to open more economic activities after more than a year of decline, we also want to secure the safety of the community as the virus continues to pose threat to the lives of the people.
As the father of the city, I also plea that despite opening more opportunities for leisure and entertainment, let us still continue to be vigilant and follow the safety protocols to ensure that we avoid the surge of cases.
We do not want to hear news of vehicular accidents because of drunkenness. Drink responsibly.