MORE Power prepares Iloilo City for power demand of investors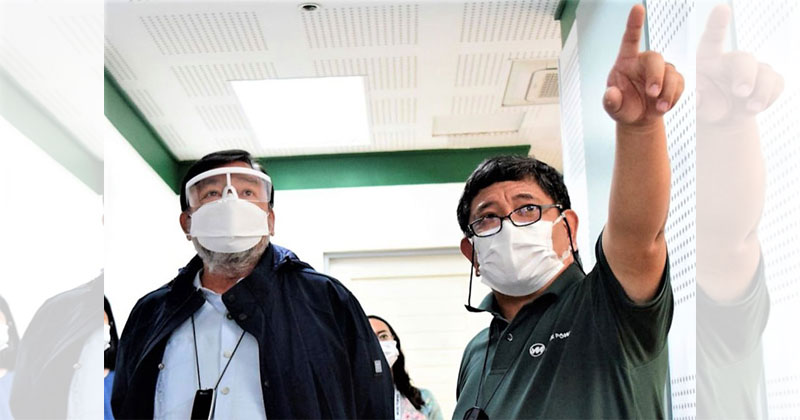 MORE Power is continuously improving its capacity to meet the power demands of more investors.

ERC approved Php 1.3 billion CapEx for modernization of MORE Power distribution system.

Iloilo City's DU has rehabilitated its substations, and will invest in uprating and adding more substations.
The booming Iloilo City is attracting more businesses, and its lone electricity distribution utility More Electric and Power Corporation (MORE Power) has prepared its facilities for the growing power demand of investors.
Billionaire Enrique Razon, the majority owner of MORE Power, has allocated an initial Php 1.9-Billion Capital Expenditures (CapEx) to improve the reliability of power in Iloilo City in the first five years of operation.
In a presentation to Iloilo City Council on Wednesday, MORE Power president Roel Z. Castro revealed that the Energy Regulatory Commission (ERC) has already approved Php 1.3 billion of the CapEx plan submitted by the distribution utility.
"Our plans for Iloilo City will not be derailed or delayed," Castro said, of its five-year modernization program.
Substation Loading Improvements
Castro laid out the accomplishments and future plans of MORE Power for the metro's distribution system in front of the Iloilo City Council.
Among the many shortcomings of the previous distribution utility that needs to be addressed, Castro said that they initially focused on the Substation Loading Improvement and Protection as almost all of them were in a sorry state when they took over.
"Ang pinaka-critical ay yung Substation Loading. All of our substations except Lapaz, the loading was already beyond safe levels," Castro said.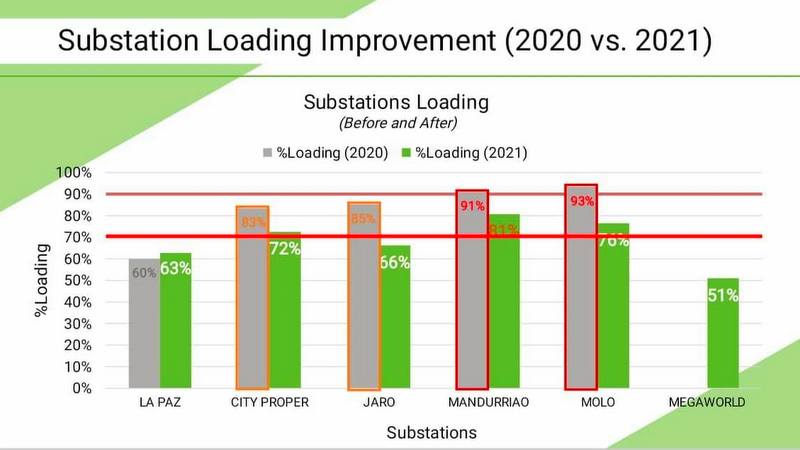 MORE Power did preventive maintenance, load corrections, protections, and improvements on all five substations starting last year. They changed many of the hardware in it, which included the replacement of 21 old Electromechanical Relays to Digital Relays. These new digital relays offer a wider variety of protection settings, power quality monitoring, and are SCADA-ready.
The old and dilapidated control rooms of the substations were also renovated to improve their physical state.
Megaworld Mobile Substation
In December 2020, MORE Power brought in its first major investment, a 10MVA mobile substation stationed at Megaworld's Iloilo Business Park in Mandurriao district. The mobile substation gave 'breathing space' to the 25-30 MVA Mandurriao substation whose load was previously at 91%. According to Energy Regulatory Commission (ERC), the safety loading threshold is at 70%.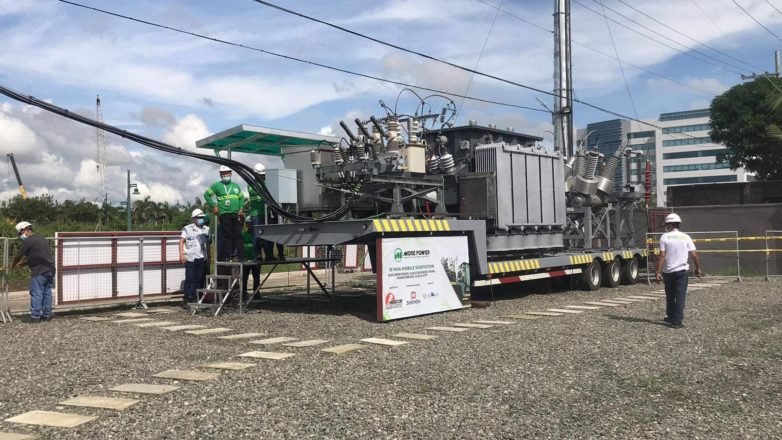 "The new mobile 10MVA substation will increase the capacity of the Megaworld area, one of Iloilo's fastest-growing areas, by 6-8 megawatts. Moreover, it will decongest one of the five substations whose usage has gone beyond safe levels. As a result, the Mandurriao substation should have fewer outages," Castro then said during the inauguration.
After the entry of Megaworld mobile substation, there was a drop in usage of all critical substations. From 91%, Mandurriao substation loading is down to 83%; from 93%, Molo substation is now at 76%; from 85%, Jaro substation currently at 66%; previously at 83%, City Proper substation is now at 72%.
Right now, the Lapaz substation is at 63% loading, while Megaworld mobile substation is at a very safe usage of 51%.
MORE Power has improved the loading of City Proper, Molo and Mandurriao substations, but they are still within unsafe levels.
69kV Banuyao switchyard
Castro said that one of the 'very, very significant facilities' they introduced is the 69-kilovolt (69-kV) switching station at Brgy. Banuyao, La Paz inaugurated this May 18, 2021.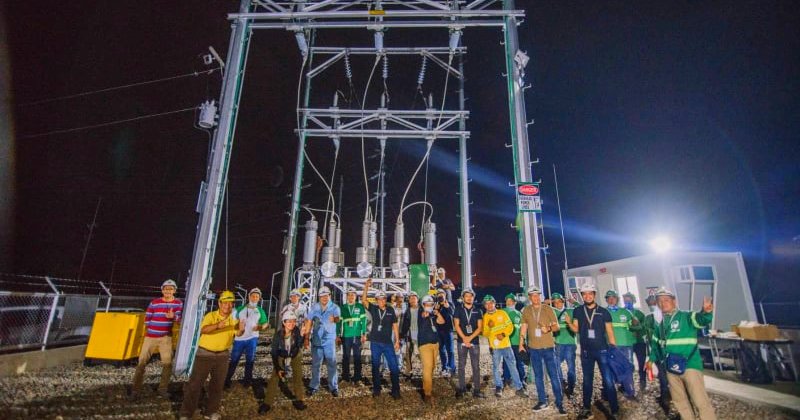 "We were able to actually be compelled to the grid. In the past 70% of Iloilo's power came from neighboring power plants, and only 30% was actually open to the less expensive power available in the market. Now with this switching station, we were able to move the 70% of power from the neighboring plants now open to the grid," Castro explained.
"This is the main reason why we are able to bring down the rate for Iloilo City," he emphasized.
Iloilo City is now enjoying the lowest rate in the country, with only P6.38 per kWh for residential consumers in September 2021 billing. For this period, MORE Power sourced out its power supply from Power Sector Assets and Liabilities Management Corporation (PSALM) through its geothermal plant in Leyte.
Future Development Plans on Substations
Looking into the future of Iloilo City, MORE Power is seeking to increase the capacity of the distribution system by implementing the following modernization of substations:
Proposed New Megaworld 30/36 MVA Substation
Uprating of City Proper Substation from 20MVA to 30/36 MVA
Rehabilitation of 25/30 MVA Molo Substation by deploying 30 MVA Mobile Substation
MORE Power is expecting that in 2024 when all of these plans will materialize, the loading capacity of all substations will be below safe levels.
"What does this mean for the city? This simply means that we could accommodate bigger loads in the city so we could accept bigger investments, more BPOs, or even two or three malls with this capacity," Castro said.
Clearly, MORE Power has made significant strides in meeting its strategic goals as the distribution utility in Iloilo City. It has boosted its capacity and made its system scalable, economical, and modernized which helps boost the positioning of the metro as an investment hub.