MORE Power Iloilo Bares Essential Info on Website's 'Consumer Hub'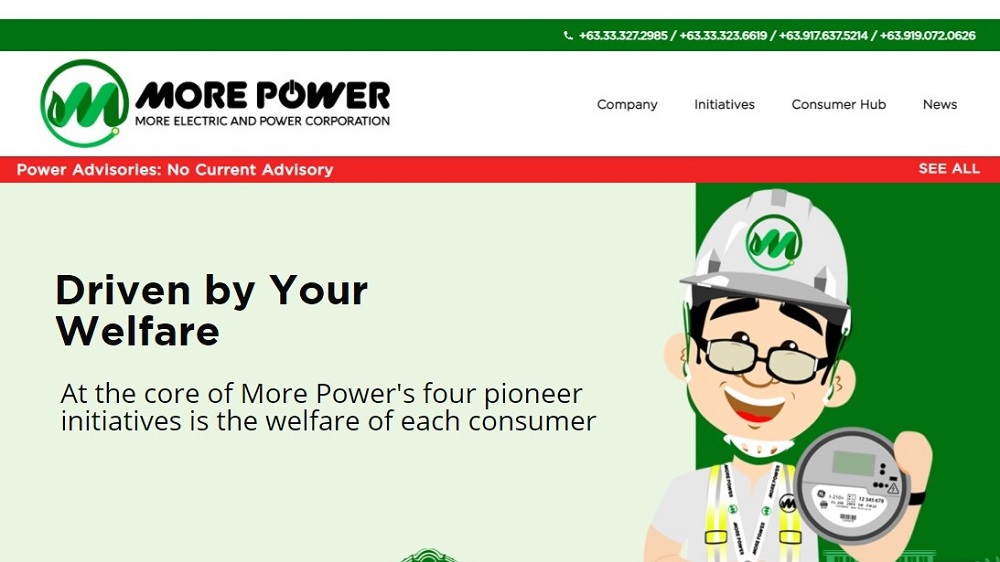 MORE Power consumer hub allows consumers access to essential information such as application and billing.

Application requirements, rates, advisories, billing, and payment information are found on the consumer hub.
MORE Power Iloilo consumers, as well as those interested to apply for a connection with the distribution utility, can view all essential information on the 'consumer hub' of MORE Power's website. Information such as application requirements, rates, advisories, billing, and payment information are indicated on the website.
Since its establishment in Iloilo City, the DU has been fervent in providing quality technical and customer service. It has also instituted customer welfare initiatives such as the Konek, Kolek, Korek, and Update.
MORE Power Iloilo Consumer Hub
A 'consumer hub' was spawned on MORE Power's website to address common concerns among consumers. The consumer hub includes valuable information from the application, billing, to the management of power concerns. The hub can be accessed via the MORE Power Iloilo website, www.morepower.com.ph on its menu located in the upper right corner.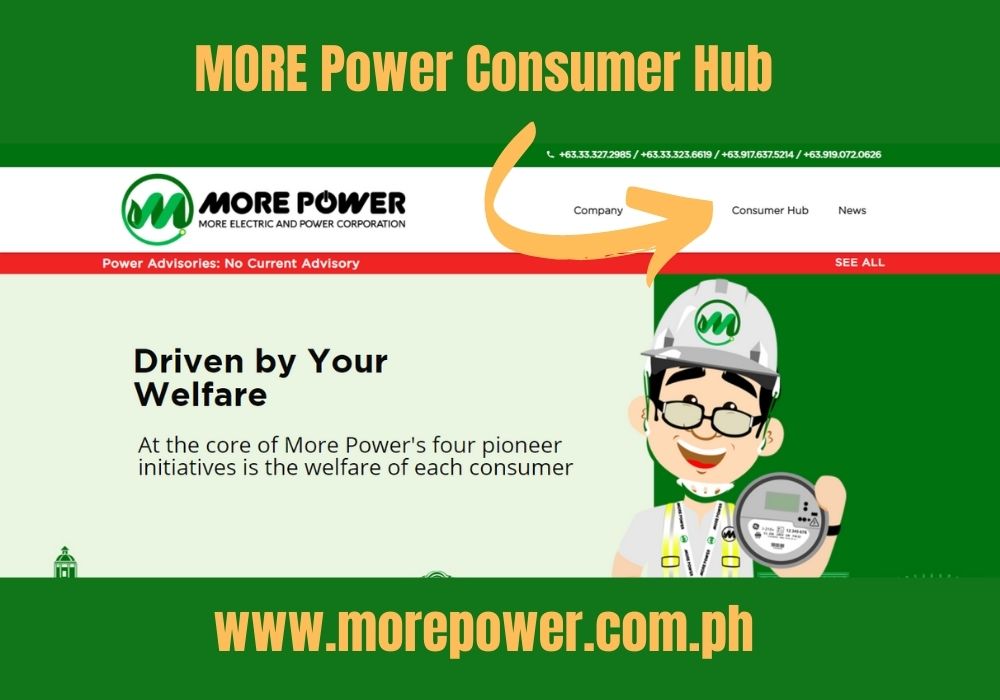 On the Consumer Hub: Applying for a connection
The consumer hub lists all application requirements for residential, commercial, power, and government applicants. The 'residential' category is subdivided into big load and residential, informal settlers, and low load. The power company, in its bid to combat power pilferage, has adjusted application requirements so that all – including informal settlers and low load residences – can apply for a connection.
Residential
Big load and residential
Informal settlers
Low load
Commercial
Corporation
Non-corporation
Sole proprietorship
Power
Temporary residential
Temporary commercial
Permanent industrial
Government
City Offices
Streetlights
Other government
Requirements can be viewed here.
Application process
MORE has also made the application process easier for consumers with only five steps to complete. It has also included the application process in the forms uploaded on the consumer hub of its website.
The application process for residential consumers.
Step 01. Accomplish application requirements.
Step 02. Await load inspection.
Step 03. Prepare your service entrance.
Step 04. Pay bill deposit and sign a service agreement.
Step 05. Meter installation
It is important to be present during step 02 and 05 or have an authorized representative. Moreover, it is also important to have a private electrician for step 03 to prepare entrance wires and the main circuit breaker for meter installation.
On the Consumer Hub: Electricity Rates
The DU, in its commitment to transparency, has bared the power rates for residential, intermediate, commercial, power, city streetlights, city offices, and other government offices. As of its latest update, November 2020, the average rates are as follows: residential (10.3453), intermediate (9.5045), commercial (9.7712), power (9.7118), city streetlights (9.5289), city offices (9.6385), and other government (9.3036).
Where to pay the electricity bill
MORE Power, aside from its own, has broadened payment options to consumers. Consumers can pay via bank transfer with BDO, Landbank, Ok Bank, PNB, Queenbank, and Robinson Bank. Remittance centers such as LBC, Palawan Express, and RD Pawnshop also accept payments as well as major mall, SM City.
---
MORE Power takes pride in its commitment to provide excellent customer service through its customer-friendly application process and requirements, spot billing in all districts, 24/7 quick response team, 24/7 hotline assistance, dedicated key accounts management, and dispute resolution.
It also promises to provide top-notch and reliable electricity delivery with its five-year development plan. The company intends to invest a total of Php 1.57 billion within its first five years of operation and it will be invested in reliability improvement projects (Php 411.91 million), capacity/power quality projects (Php 673.4 million), systems loss reduction projects (Php 372.02 million), and safety improvement projects (Php 111.49 million).
Consumers are encouraged to visit the MORE Power consumer hub via its website, https://morepower.com.ph/.