Iloilo City, Jobstreet team up for more jobs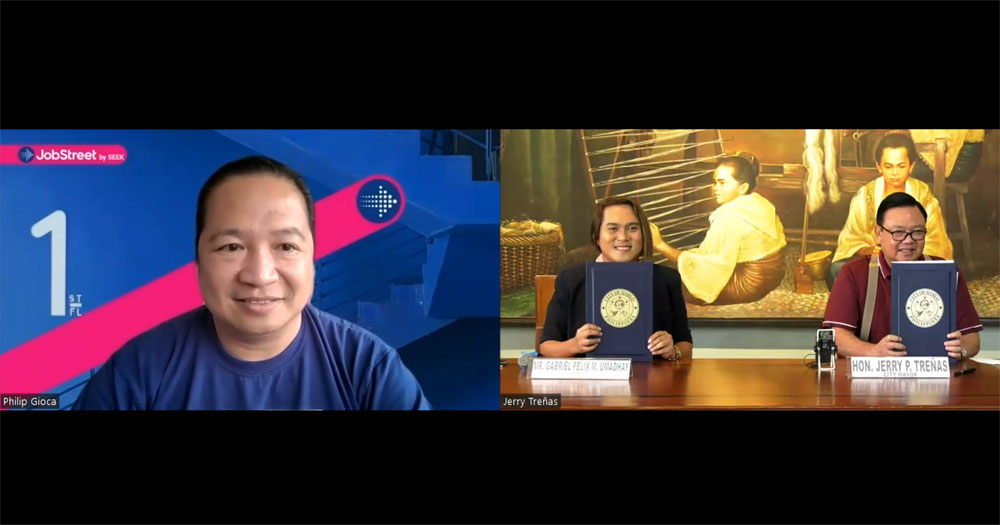 Iloilo City Government through the Public Employment Service Office (PESO) has partnered with JobStreet.com Philippines to open more job opportunities for the Ilonggos.
Mayor Jerry Treñas, PESO head Gabriel Felix Umadhay, and Jobstreet country manager Philip Gioca virtually signed a Memorandum of Agreement (MOA) on August 9. The partnership will run for the next three years in cooperation with PESO.
Under this partnership, Iloilo City-based hirers are entitled to free job posting credits per month on JobStreet. This effort allows employers to expand their recruitment to thousands of quality talents within the platform. In addition, candidates and hirers can conveniently access recruitment and career resources written in Ilonggo with topics such as employee retention, building a team, workplace productivity, among others.
"The partnership we forged today will help our small businesses thrive with the free [job posting], allowing them to recover from the losses by ensuring that they have the right employees to build their businesses," shared Mayor Treñas during the ceremonial MOA signing.
"The digitalization of employment services is in line with our dream to level up Iloilo City— [providing] an online platform that is accessible and established will give better confidence for jobseekers to work in Iloilo City. In addition, the technology will also help our career programs to bridge education to employment and, in effect, lessen underemployment," he added.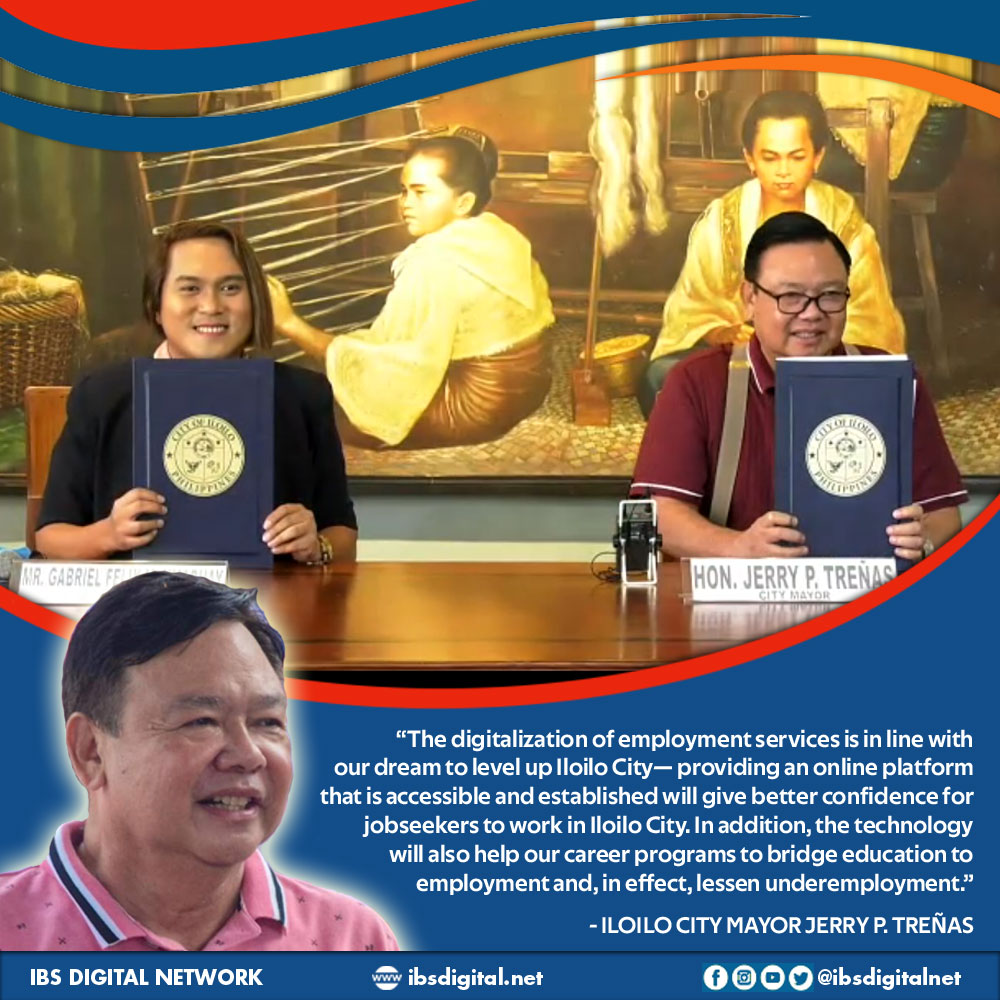 PESO hopes "this will increase our ability to hire more people and to bring more jobs to the city."
"Investors need digital services and that is why we are moving to a bigger platform that is digitalized and established," Umadhay said.
"We have seen that dole-out or temporary jobs are not a very sustainable solution that is why we are moving really to provide employment that is suited for the educational background, talents and skills of applicants. The purpose is to find decent jobs for every Ilonggo," he added.
PESO seeks to address the turnout of those who resign or who continue to change jobs to find the right one.
"We will develop career programs in schools in partnership with the technology of JobStreet that will provide e-learnings for various jobs of companies. PESO will gather jobs available from partner businesses to be posted by JobStreet for free," Umadhay said.
"Aside from BPOs, construction and engineering are also very in demand as well as hospital care services. The local and overseas jobs available are being posted on PESO Facebook Page," he added.
To learn more about JobStreet, visit https://www.jobstreet.com.ph/en/cms/employer/.