MORE Power builds state-of-the-art substation and control center in Iloilo City Proper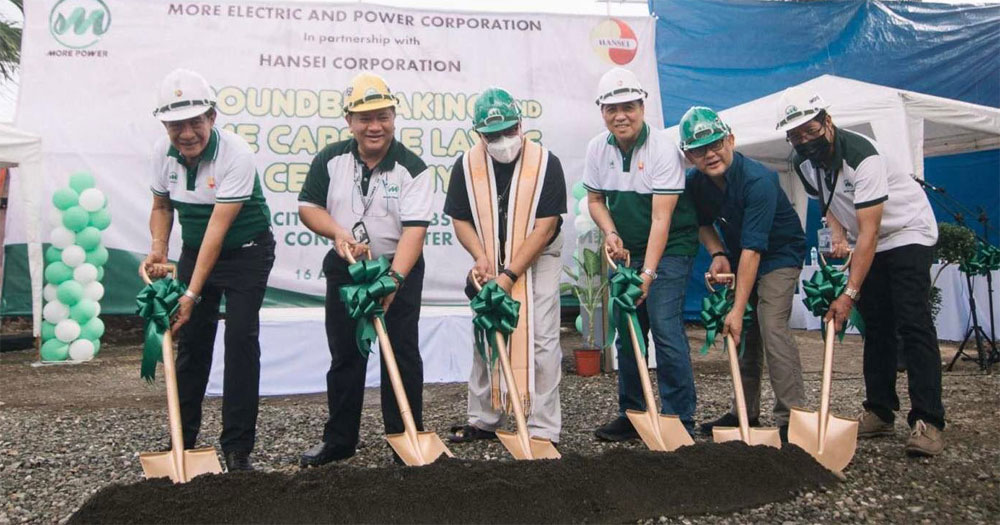 MORE Power had a groundbreaking ceremony for a new 33MVA City Proper Substation and Control Center.

The substation and control center will use state-of-the-art hardware & software that will be able to remotely control and operate substations and reclosers through a SCADA system.
Iloilo City's sole power distributor More Electric and Power Corporation (MORE Power) marked another milestone of its more than 2 years of operations with the groundbreaking and time capsule laying ceremony of its new 33MVA City proper substation and Control Center.
The event was marked held in MORE Power's City Proper facility in partnership with HANSEI Corp last Aug 16, 2022.
The City Proper Substation is the oldest substation in operation, with equipment dating as far as 1964.
The critical, high voltage equipment has not seen upgrades in decades and can no longer cope up with the rapid economic development of Iloilo City, not to mention, the unperformed maintenance procedures in the past years before MORE Power took over.
This has caused the equipment in the facility severe degradation in functionality and capability.
In response to the lack of capacity and to accommodate the fast-paced growth of the financial and business district of the City Proper, MORE Power has initiated the replacement of the old 20MVA power transformer from 1989 and replaced it with a new 33 MVA power transformer.
However, a substation is more than just its power transformer. A lot of its equipment such as power circuit breakers, switchgear, and protection relays still need replacement and upgrades to bring it to the level of today's modern standards.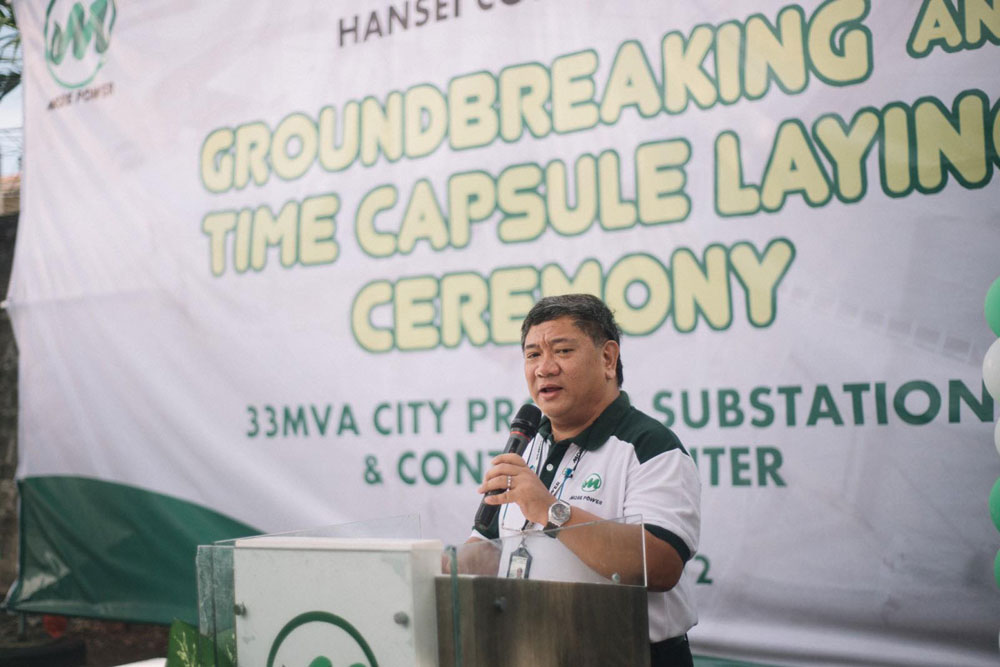 The New City Proper Substation aims to address the outdated and dangerously outmoded equipment and replace them with new, modern, and the latest technology in substation design and operation.
Most of the substation's operations are done manually and with the upgrading of the systems, these will be automated and controlled by intelligent electronic devices with the capability to perform advanced functions such as reclosing and event recording.
Given these, it will enable the facility to be more efficient because of the automated system and the phase-out of most of the manual tasks.
In addition, the Control Center project will be the heart of MORE Power's distribution system. The Control Center will be fitted with state-of-the-art hardware & software that will be able to remotely control and operate MORE's substation and reclosers through a SCADA system.
This Control Center will significantly improve response time and decision-making during fault events that causes power interruptions.
MORE Power President and Chief Executive Officer Roel Z. Castro said the new facility is part of the company's commitment to upgrade the city's power distribution grid.
"When we came in from two and a half years ago, we realized the magnitude of work that we have to do. All of you have been seeing the kind of rehabilitation we have been doing, and the effect of the rehabilitation in terms of our interruptions it has really been down over 90%, in terms of duration, it has been down by over again 95%. This is the kind of service, this is the kind of commitment, and this is our commitment to the consumers of Iloilo," Castro said.
Castro confirmed that they are "not holding back on plans to make Iloilo one of the most modern cities outside of Metro Manila."
"We, in MORE Power, together with our shareholder, are committed on those plans. We are bound to make it happen." Castro stressed.
Rodolfo Nuyda of HANSEI Corp, the project contractor, said they are happy to be part of the efforts to improve Iloilo City's power infrastructure.
"This is a significant milestone for the construction of the City Proper substation. This project will eventually provide a reliable and sustainable power supply and will complement the economic growth and development of the City of Iloilo. With the kind support and cooperation of all stakeholders, we assure you that we will do our best efforts for the timely or early completion of this project," Nuyda assured.
Francis Cruz, who represented Mayor Jerry Treñas, cited improvements since MORE Power took over the city's power distribution services.
"Back then, we had brownouts, we had outages. Because back then, there were no upgrades. We have the highest power cost in the country. Now we have the lowest power cost in the country. Thank you to MORE. Thank you to Roel so much for that. This is a manifestation of true, deeply rooted public and private partnerships. We should remember that as MORE would provide lower power costs, would provide reliable, stable power. It would be easy for us also to bring in investors," Cruz said.
About Post Author