Iloilo City to start distribution of DSWD cash assistance on August 4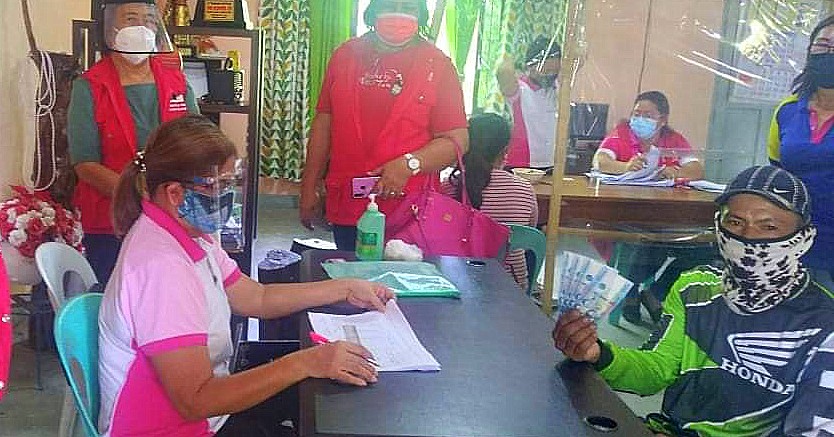 Iloilo City LGU will start distribution of DSWD cash aid on August 4 at district gyms which will serve as payout centers.

Who are qualified to get the assistance and what are the requirements? Check below.
The Department of Social Welfare and Development (DSWD) has already downloaded the cash aid for target beneficiaries in Iloilo City, and the local government will start its distribution on August 4, 2021.
This was announced by Iloilo City Social Welfare and Development Office (CSWDO) head Terry Geologo, who added that the district gyms will serve as payout centers. The head of the family should go to these centers to get the cash assistance.
What are the requirements in getting the cash aid?
Qualified beneficiaries must secure the following before going to payment centers:
Photocopy of ID with three signatures
Barangay Clearance
Certificate of residency or indigency
Ballpen
Geologo added that they will require barangay officials to post the list of beneficiaries in the barangay hall for transparency.
The financial assistance is under DSWD's Assistance to Individuals in Crisis Situation (AICS) program. It is the provision of integrated services to individuals and families in crisis or difficult situation.
This aid is given to Iloilo City and Province as it was placed under Enhanced Community Quarantine (ECQ) status from July 16 to August 7, 2021.
The government agency alloted P2.6 billion stimulus package for Iloilo City and Province, covering 665,561 families. Of the amount, Iloilo City will get P461,744,000.
Qualified beneficiaries will get P1,000 per individual with a maximum of four persons or P4,000 to be covered in a family.
Who are qualified to receive the cash assistance?
Based on Joint Memorandum Circular (JMC) No. 2, Series of 2021 undertaken by DSWD along with the Department of the Interior and Local Government (DILG), and the Department of National Defense (DND), the target beneficiaries may include:
Families who were previous recipients of the Social Amelioration Program (SAP) under Bayanihan 1 and additional beneficiaries of emergency subsidy under Bayanihan 2;
Individuals belonging to vulnerable groups, such as individuals living alone, senior citizens or Persons with Disability (PWD);
Others who have been stranded by reason of employment in the province, city, or municipality under ECQ.
The JMC emphasized that the target beneficiaries, at the time of the declaration of the ECQ, must be physically residing, either temporarily or permanently, or who are still in the ECQ areas.