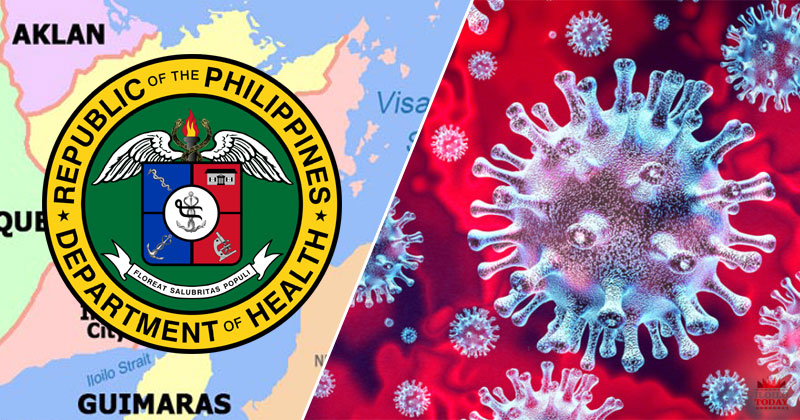 The Department of Health, the University of the Philippines — Philippine Genome Center (UP-PGC) and the University of the Philippines- National Institutes of Health (UP-NIH) in its report today cited the detection of 31 additional local cases of Delta variant (B.1.617.2) in Western Visayas.
Of the 31 local cases, 19 were from the province of Antique, two (2) from Capiz, three (3) from Iloilo City, and seven (7) from Iloilo Province. These are part of the 99 samples submitted to the PGC for genome sequencing last July 23, 2021.
The DOH Western Visayas Center for Health Development (DOH WV CHD) is also verifying two (2) Returning Overseas Filipinos (ROFs) who were found positive of Delta variant and with indicative address in the region.
Concerned local government units have been informed relative to this development. Coordination is being conducted to complete the case profile of these identified local cases including their current health status. Contact tracing and backtracing will also be conducted.
The DOH WV CHD calls on all local government units to continue strengthening their Prevent- Detect-Isolate- Treat- Reintegrate or PDITR strategy to keep case numbers down, conduct active case finding and immediate isolation and quarantine, and reduce lead time of detection/ symptom onset to isolation to five days, intensify contact tracing, and contain the localized spikes in cases to prevent further increase and spread through granular lockdowns.
LGUs should also ensure that Barangay Health Emergency Response Teams (BHERTS) are on full alert.
The public should not be complacent and also continuously adhere to the minimum public health standards to prevent the transmission of COVID-19. Continue wearing of face mask and face shield, physical distancing, regular washing of hands and ensuring that there is enough airflow when inside enclosed spaces. As much as possible, go out only when necessary. Should symptoms manifest, immediately isolate and seek medical care.
It is also important to get vaccinated when given the chance especially the senior citizens and those with underlying medical condition. (via DOH-6)