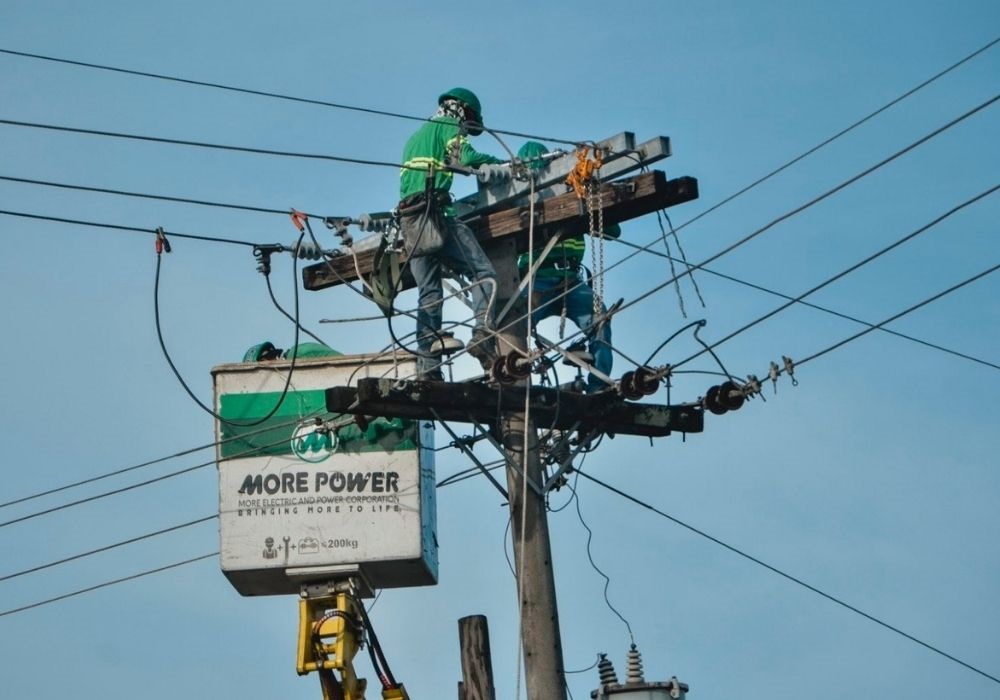 Third and last part of a series by IBS Digital Network which cover consumers insights on MORE Power's performance.

More Ilonggo consumers shared their opinion on the projects implemented by the power utility for Iloilo City.
Consumers on MORE Power Iloilo: More Electric and Power Corp. (MORE Power Iloilo) started operations as Iloilo City's power distribution utility in 2020 at the height of the pandemic lockdown. In February this year, the utility company celebrated its second year as a franchise holder and it marked its first year of operations.
This is the third and final part of a series by IBS Digital Network, discussing MORE Power's performance one year down the road. For this part, some Ilonggo consumers shared their insights on the outcome of improvement projects made by the distribution utility.
The article also listed the numerous developments made by MORE Power to improve its quality of service.
Elimination of eyesore 'spaghetti wires'
The establishment of the Public Utilities Group of Iloilo was pivotal in the elimination of Iloilo City 'eyesores' – loose cable wires, tangled telecommunication lines, disorganized electric meter placements, and more.
"Daw tawhay na gani subong kag wala ka na kulba kay halos may mga kuntador na tanan kag plastado na gid halos mga poste," stated Ritchel Javelona, a resident of Brgy. San Pedro, Molo in a comment posted at Iloilo News.
In the same news, Punong Barangay Karl John Lapascua of Brgy. San Pedro Molo also shared some points regarding efforts being undertaken by the utility, especially in his barangay.
Read 1st of the series here: MORE Power Iloilo consumers bare thoughts on DU's performance
"Siyempre as the barangay captain, ginakalipay ko pagbati ko sa MORE nga company, amu ni nga barangay nga una gid ginbuligan abi sa pagtakud sang mga poste kag daku man ini nga bulig sa aton nga Bureau of Fire kay sang last time nga nasunugan kami diri sa likod," said Lapascua.
"Mostly, concern gid sang aton nga Bureau of Fire Protection is ang aton nga spaghetti wires kag manubo ina. Happy gid ako nga ang aksyon subong sang MORE madasig kag nabuligan gid nila nga ma cluster sang maayu ang pagput-up sang poste nila. Advantage na kay mataas kag malikaw kita sa mga sunog,"  Lapascua added.
Barangay San Pedro in Molo was hailed as the first "Jumper Free Barangay" in Iloilo City .
Ensuring a safe power for Iloilo City
The improvements done on electrical wires also made the metro safer from fires according to the Iloilo City Fire Bureau.
"There has been a notable decrease in [fire-related] incidents due to MORE Power's active efforts that address illegal connections and unsightly spaghetti wires," said F/SInsp Jesus Valenzuela last March, a Fire Prevention Month.
Valenzuela, who is the Acting City Fire Marshall, underscored that spaghetti lines were not only considered as an eyesore but a fire hazard.
In Radyo Todo news, Valenzuela showed that the number of electricity-related fire incidents has decreased this year compared to last year because of the effort.
Check out Part 2 here: Consumers on MORE Power's performance (2)
"Sang 2019, we have 218 and 2020 nagnubo siya, 151 na lang. so, daku gid ang pagbag-o. Nami gid nagnubo gid ang responding naton sa post fire naton, kag daku gid ang nabulig sa aton mga pumuluyo kay te mag post fire brown out ang isa ka barangay, te maka hamper sa pangabuhian sang mga tawo eh kag mainiti especially kun march pa gid, so daku gid ang pagbulig."
"Naga conduct kami house-to-house inspection sa mga balay especially sa mga dangling electrical wirings sa mga spaghetti wires nga naga connect sa mga barangays, so subong na-elevate na kag na-correct na, kag nakita naton nga siguro through sincere sang one of the companies sa service, gusto gid ang pagbag-o kag makabulig sa mga pumuluyo naton. kag daku gid ang pagbag-o sa pagliwat sang mga linyada," said F/SInsp Valenzuela.
Widened services both online and offline
MORE Power also implemented improvement in the billing by going digital to reduce paper use.
Many consumers have started utilizing the website of MORE Power (www.morepower.com.ph) for their transactions. They can now view application requirements and download application forms; update customer information; receive online billing; and pay online through accredited third-party payment centers
Moreover, the power utility also announced that consumers can receive their monthly bill via email.
Power consumers who may opt for email billing can notify the customer service department through the website,  Facebook Messenger, or by filling up the customer datasheet at the customer service office.
Offered cheaper power rates
The power utility likewise declared that power rates of residential consumers will also go down by P3.55/kWh starting July.
Power consumers in Iloilo City brought to social media their positive reactions on rates going down saying this is a needed relief by consumers who have been suffering from the impact of the pandemic.
In Iloilo Today, netizen Godofredo Marañon congratulated MORE Power for the lowered rate noting the difference on rates between Iloilo City and Manila under Meralco which has P9.25/kWh.
Read: MORE Power awed Iloilo City with P3.55/kWh rate reduction
Ilongga blogger Gina Juarez also expressed relief with the anticipated cheaper rates.
"Since the start of the pandemic, our office has shut down the use of our air-conditioning," said Juarez and she observed that no AC really affected her performance at work. Yet with the reduction of rates, "I think I can appeal for the AC to once again be turned on so I can stay longer in our office," she added.
Iloilo City now has the lowest power rates in the Visayas. In a comparative table of power rates covering April this year, Central Negros Electric Cooperative (CENECO) serving Bacolod City and Visayan Electric Company (VECO) in Cebu has P11.11/kWh and P11.94/kWh, respectively.
Improvement is a work in progress
The power utility has shared the improvement of services and facilities for Iloilo City is an ongoing effort.
Among areas of improvement were on consumer relations especially on registration, billing and payment system; power pilferage, section-by-section improvement of spaghetti of wires, and the biggest if on lowering of power rates.
Its modernization projects are on an upswing and Iloilo City consumers are expecting fully developed power services once completed.
About Post Author