DSWD confirms cash assistance for ECQ-affected individuals, families in Iloilo City and Province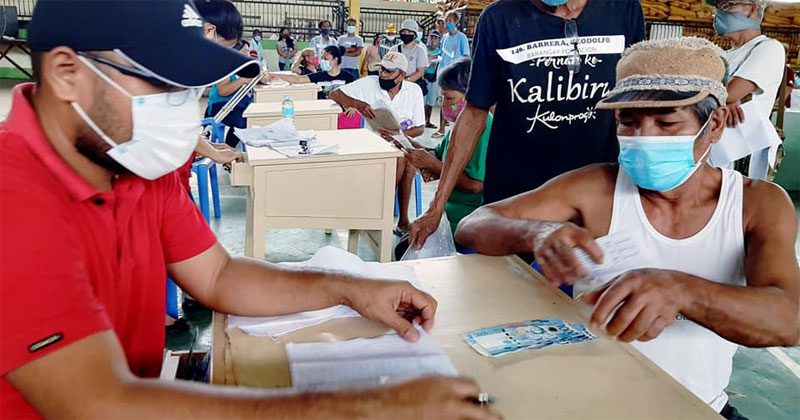 Individuals and families in Iloilo City and Province affected by strict ECQ status will get cash assistance from DSWD.

LGUs will immediately release the cash aid of P1,000 per individual with a maximum of four persons or P4,000 to be covered in a family.
The Department of Social Welfare and Development (DSWD) Field Office VI has confirmed that ECQ-affected individuals and families in Iloilo City and Province will be receiving cash assistance.
"Understanding the urgent need for assistance in Iloilo City and Province which are now on ECQ, we will be immediately facilitating the releasing of cash aid to LGUs so that they can distribute simultaneously. Sabay-sabay na na pag-release para mabilis na matanggap ng mga tao ang tulong," said Regional Director Ma. Evelyn B. Macapobre of DSWD FO VI.
The aid falls under DSWD's Assistance to Individuals in Crisis Situation (AICS) program. It is the provision of integrated services to individuals and families in crisis or difficult situation.
As can be recalled, at the onset of the imposition of the Enhanced Community Quarantive (ECQ), Director Macapobre revealed that the agency proposed provision of financial assistance for the Ilonggos.
Targeted are 665,561 families to be covered for a P2.6 billion stimulus package in this part of the Region at P1,000 per individual with a maximum of four persons or P4,000 to be covered in a family.
"We are recommending provision of cash to the families because this option will be more responsive to the urgent needs of the people," said Director Macapobre.
OTHER AREAS
This aid will also be implemented in Cagayan de Oro City, and Gingoog City in Misamis Oriental as stipulated in Joint Memorandum Circular No. 2, Series of 2021 undertaken by DSWD along with the Department of the Interior and Local Government (DILG), and the Department of National Defense (DND), signed on July 25 the implementing guidelines for the distribution of financial assistance to local government units under Enhanced Community Quarantine (ECQ).
Based on the guidelines, priority target beneficiaries of the special AICS are affected individuals and families who are suffering from the economic disruption brought about by the declaration of a localized ECQ in their area.
The target beneficiaries may include families who were previous recipients of the Social Amelioration Program (SAP) under Bayanihan 1 and additional beneficiaries of emergency subsidy under Bayanihan 2; individuals belonging to vulnerable groups, such as individuals living alone, senior citizens or Persons with Disability (PWD); and others who have been stranded by reason of employment in the province, city, or municipality under ECQ. The JMC emphasized that the target beneficiaries, at the time of the declaration of the ECQ, must be physically residing, either temporarily or permanently, or who are still in the ECQ areas.
POSTING
Under the JMC, LGUs are expected to post on their official websites, social media accounts, and at conspicuous places in the concerned barangays the list of approved beneficiaries, prior to actual distribution.
LGUs are expected to release the assistance in cash to the beneficiaries and conduct the distribution of financial assistance within 15 days from receipt of funds transferred by the DSWD.
GRIEVANCES AND APPEALS
Furthermore, based on the JMC, LGUs will create their own Grievance and Appeals Committee to receive and address complaints or grievances.
A Joint Monitoring and Inspection Committee (JMIC) will also be created to provide technical assistance to the concerned LGUs and to monitor their compliance with the provisions of the JMC and the Special AICS Guidelines of the DSWD. (DSWD6, with report from Social Marketing Service-DSWD Central Office)