Complete Guide to Iloilo Dinagyang Festival 2021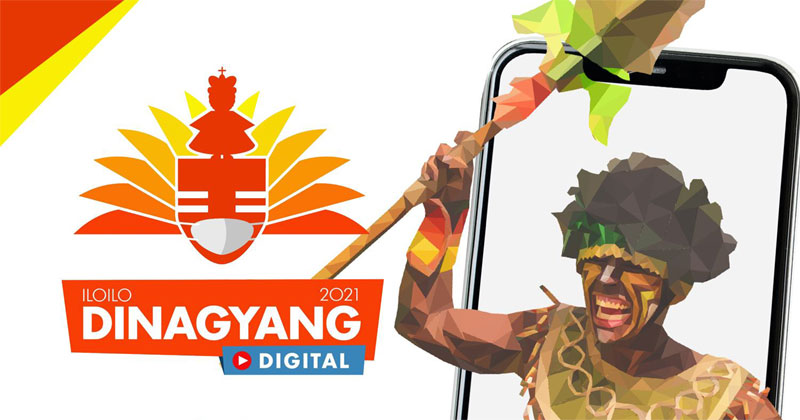 Iloilo Dinagyang Festival is held every fourth Sunday of January every year.

The celebration during the pandemic goes online as Dinagyang Digital 2021
Lively Ati warriors and the beating of the drums continue even amidst the pandemic as the Dinagyang Festival 2021 goes online. This year's festivities dubbed as 'Dinagyang Digital 2021' will start with Virtual Opening Salvo on January 15. Check below for list of livestreaming channels.
The Iloilo Dinagyang Festival is held annually every fourth of January every year. It commemorates the arrival of Malay settlers and the barter of Panay Island from the Ati natives. The term 'Dinagyang' was coined by Ilonggo broadcaster Pacifico Sudario, which means 'merrymaking'.
The Dinagyang Festival 2021 is a go but it will offer a unique experience because of the ongoing pandemic. For the first time in its 53 year history, the world-acclaimed Dinagyang will be organized with health protocols in place. It will also be presented virtually through online and social media platforms.
With the theme: "One Dinagyang One Iloilo Halad kay Sr. Sto Niño", next year's celebration will be largely digital to address the city's response to the pandemic. Health and safety protocols will be strictly implemented, as emphasized by IFFI.
Read more: Iloilo City gives a go for Dinagyang 2021, an IBS Digital article
A memorandum of agreement between Iloilo City Mayor Jerry P. Treñas, San Jose Parish Church and the Iloilo Festivals Foundation Inc. (IFFI) was already signed. According to Mayor Treñas, next year's festival has been tailor-made to ensure that there will be no transmission. The Iloilo City Government also allotted a P1-million budget for the event.
Iloilo Dinagyang Festival 2021 logo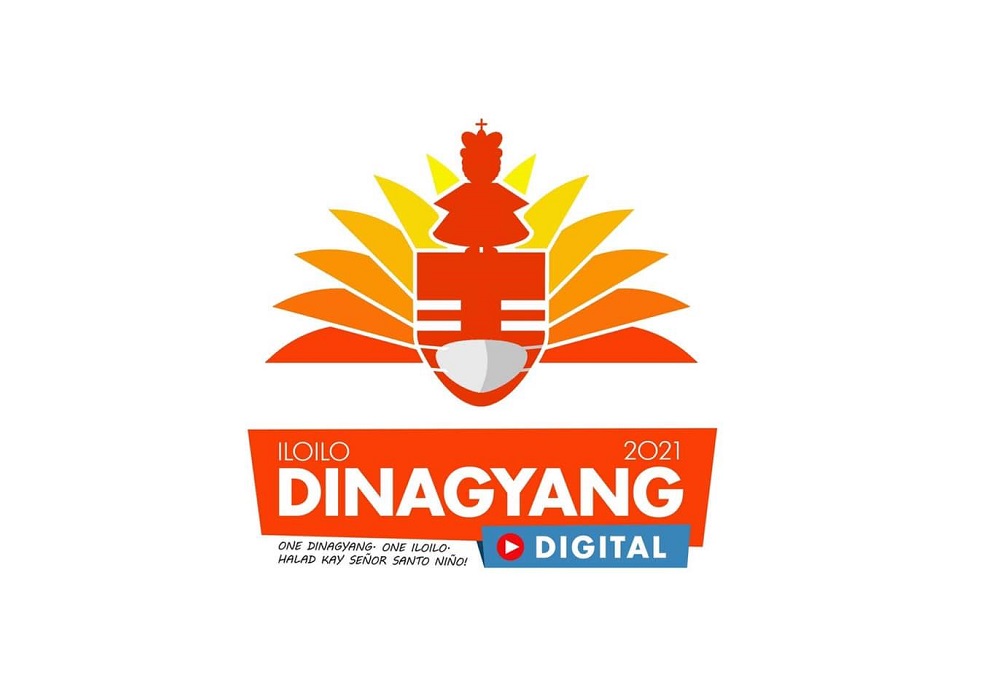 A consultative meeting was held with all stakeholders of the festival prior to the decision. It was made apparent that there will be no mass gatherings that might compromise health and safety protocols.
Virtual Opening Salvo
Dagyang sa Calle Real
Holy Mass
One Dinagyang, One Iloilo Virtual Program/Tribe Contest
Virtual Awarding Ceremony
Prof. Eric Divinagracia, the Chair of the Digital Production Team, reiterated that the 360 Degrees concept of Dinagyang 2020 remains. Award-winning production team Mayad Studios will be the official video editor.
Dinagyang Festival 2021 Schedule of Activities
January 15, 2021 – Virtual Opening Salvo
Venue: Virtual Streaming
January 16, 2021 – Dinagyang Landmark Design Contest
Venue: To be arranged
January 17, 2021 – Dinagyang Mural Contest
Venue: Along Iloilo City
January 18-24, 2021 – Dinagyang Trade Fair
Venue: SM City Iloilo
January 19, 2021 – Dinagyang Costume Contest
Venue: SM City Iloilo
January 20, 2021 – Dinagyang Drumbeats Contest
Venue: Robinsons Place Iloilo
January 22, 2021 – Sto. Nino Religious Motorcade
Venue: Around Iloilo City
January 22-24, 2021 – Dinagyang Online Food Fest
Venue: SM City Iloilo, Iloilo Convention Center, Festive Walk Parade, Iloilo City Time Square
January 23, 2021 – Dinagyang Sa Calle Real Time
Venue: Live Stream thru Official Channels
January 23, 2021 – Dinagyang Warrior Fashion Show
Venue: Festive Walk Mall
January 23, 2021 – Virtual Religious Sadsad
Venue: San Jose Parish
January 24, 2021 – One Dinagyang Digital
Venue: Around Iloilo City
January 23, 2021 – Dinagyang Awarding Ceremony
Venue: Around Iloilo City
Where to watch Dinagyang 2021 online
Dinagyang Festival events will be broadcasted online live via the following official livestreaming platforms:
Dinagyang Festival 2021 Winners
Here are the winners for the Dinagyang Digital 2021 One Dinagyang Digital Presentation:
The previous winner for Iloilo Dinagyang Festival 2020 is Tribu Paghidaet of La Paz National High School. We will update this post once the winners for 2021 is available.
Best in Music: Tribu Molo
Best in Costume and Production Design: Tribu Lapuz
Best in Choreography: Tribu Lapuz
Best in Performance: Tribu Jaro
People's Choice Award: Tribu La Paz
Dinagyang Drumbeats Contest
CHAMPION – Tukar Ilonggo
1ST RUNNER-UP – Ilonggo Patik
2ND RUNNER-UP – RCP Prakatakeras
DINAGYANG LANDMARK CONTEST
1ST PLACE – ARCH. ADONIS CANONICATO
2nd PLACE – MEL JOHN CORRAL
3RD PLACE – ARCH LORENZO DE FELIPE JR.
Pinta sa Kapiestahan
CHAMPION – Team Palladium
1ST RUNNER-UP – Team Tinta
2ND RUNNER-UP – Team Kudit
WINNERS of DAGYANG SA CALLE REAL TIME
GOING BACK IN TIME THROWBACK PHOTO CONTEST
Sender: MARY CHRISTINE
Barangay Tagsing, Santa Barbara, Iloilo
PATISOY NI NONOY
Runners-Up:
BERMEJO, BRYAN
Molo, Iloilo City
ECHONA, JOSHUA
La Paz, Iloilo City
MORANA, JHOD
La Paz, Iloilo City
PATNUBAY, RAYMUND JR.
Pavia, Iloilo
Grand Winner:
ECHONA, JUVHAEL
La Paz, Iloilo City
KI-AY KI-AY SANG LIN-AY
Runners-Up:
CALZADO, FELIRENE GRACE
Sara, Iloilo
PERALES, VINCE
Lemery, Iloilo
SALINAS, CRIS LAWRENCE
Jaro, Iloilo City
YASA, CRESHA BELLE VIRNICE
Oton, Iloilo
Grand Winner:
ALCORAN, MARAYA VERONICA
La Paz, Iloilo City
MERRY MAKING IT REAL TIME DANCE COMPETITION
4th Runner-Up: Point Z
Ajuy/Lemery, Iloilo
3rd Runner-Up: Pavians Festival Dancers
Pavia, Iloilo
2nd Runner-Up: CNC
La Paz, Iloilo City
1st Runner-Up: Boys In The City
Molo, Iloilo City
CHAMPION: Crep Nusty Crew
La Paz, Iloilo City
Dinagyang Festival History
It began way back in 1967 with the arrival of the replica of Señor Santo Niño from Cebu at the San Jose Parish in Iloilo. Back then, the festival was merely an 'Ati-Atihan' resembling the other Ati festivals in nearby provinces.
In order to make the festival unique, the name was made official. Also, to promote local tourism, a tribal competition was put into play through the effort of the local government and the Ministry of Tourism.
Iloilo Dinagyang Festival is now a world-class event joined by locals and tourists from around the world. Over the years, the festival flourished. It gained an international following and contributed to the economy, tourism, and development of the city by pooling tourists and producing entrepreneurial opportunities for locals.
Moreover, tribe members were given the opportunity to perform internationally – in Hong Kong, Singapore, and Japan, to mention a few. Selected tribe members are flown every year to participate in the annual Philippine Independence Day in the United States.
Iloilo Dinagyang Festival in Aliwan Festival
Iloilo Dinagyang Festival is also a frequent winner in the annual Aliwan Fiesta. Dubbed as 'The Metro Manila of All Fiestas', Aliwan Fiesta is organized by Manila Broadcasting Company (MBC) and the Cultural Center of the Philippines. Dinagyang was champion from 2010 to 2013, and 2017. As of date, the festival is a strong contender in Aliwan.
The festival not only highlights the tribal competition but also highlights a number of events – liturgical celebrations, fluvial procession, a parade of lights, pageantry, and more. The Kasadyahan Festival preludes the tribe competition and is participated by different municipalities. On Dinagyang's 50th year last 2018, Kasadyahan was upgraded to Fiesta Filipinas.
Miss Iloilo Dinagyang is also an addition to Dinagyang's roster of events – not to mention the parade of brands that sponsor more events along Diversion Road or in the city. Last 2018, the festival's 50th year, Sarabia Jewelry signed as the official jeweler of Miss Dinagyang. Moreover, the pageant was endowed with an official crown.
Iloilo Freedom Grandstand
The historic Iloilo Freedom Grandstand was taken down after its last Flag Raising Ceremony, February 5, 2018. It was relocated along Muelle Loney Street facing the Iloilo River to pave the way for the redevelopment of Sunburst Park.
The new grandstand is named 'Dinagyang Grandstand', and later reverted to 'Iloilo Freedom Grandstand' and was blessed January 11, 2019. Sunburst Park, where the former grandstand stood, was turned over by the Tourism Infrastructure Enterprise Zone Authority.
Iloilo Festivals Foundation Inc.
Iloilo Festivals Foundation Inc. (IFFI) will once again manage the Dinagyang Festival. Chairman Rito Carlos Peňa and President Atty. Jobert Peňaflorida lead the private organization composed Ilonggo businessmen and others from the private sector. Aside from Dinagyang, the duly registered non-stock non-profit organization will oversee major festivals in the city.
IFFI Members are as follows:
Rito Carlos Peňa, Chairman
Felipe Uygonco, Vice Chairman
Jobert Peňaflorida, President
Ronald Raymund Sebastian, Vice President
Angel de Leon, Corporate Secretary
Roland Uy, Treasurer
Ivy Gurrea, Asst. Treasurer
Philipp Chua, Board of Directors
Honorato Espinosa, Board of Directors
Rogelio Florete, Board of Directors
Molly Grande, Board of Directors
Jose Marie Layson, Board of Directors
John Alexander Que, Board of Directors
Allan Ryan Tan, Board of Directors
Luis Tinsay, Board of Directors
About Post Author