Iloilo All Set for Dinagyang 2020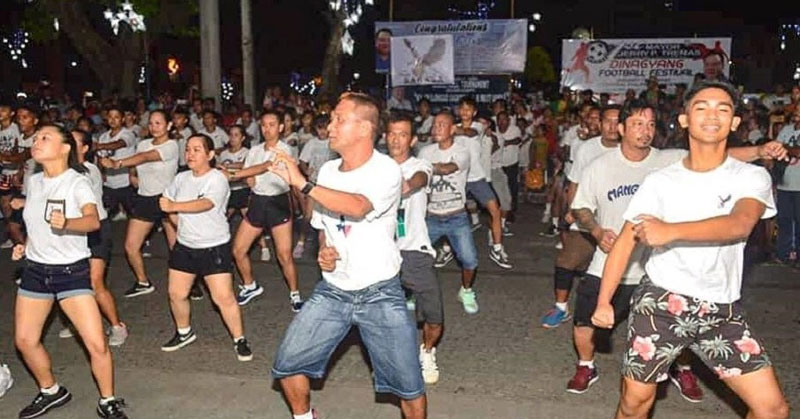 Pamukaw kicked off December 14

Dinagyang 2020 set to happen January 2020
Just recently, traditional 'Pamukaw' jolts Iloilo up to the highly anticipated Dinagyang 2020 that is set to happen January 2020. The Pamukaw, or awakening, kicked off December 14 with performances from barangay tribes distributed throughout Iloilo City. It can be recalled that barangay tribes were not able to grace Dinagyang for a period of nine years. Now, they are ecstatic to return to the bustling city streets of Iloilo on Dinagyang's sadsad.
Barangay based tribes are composed of residents, construction workers, and out of school youths, among others. Apart from the Pamukaw, barangay-based tribes will also grace the 'Dagyang sa Calle Real', a day prior to the highly anticipating Dinagyang 360.
Veteran barangay tribes include the following: Tribu Molave – Arevalo Plaza; Familia Sagrada – Mandurriao Plaza; Tribu Parianon – Molo Plaza; Tribu Kanyao – Jaro Plaza; Tribu Aninipay – La Paz Plaza; Tribu Hamili and Sagasa – Plaza Libertad; Tribu Panaad – Sunburst Park; and Tribu Angola – SM City Iloilo.
The Dinagyang Festival can be traced back to 1967 with the arrival of the replica of Señor Santo Niño, the child saint, from Cebu at the San Jose Parish in Iloilo. Back then, the festival was merely Iloilo Ati-Atihan resembling the other Ati festivals in nearby provinces. The term 'dinagyang' was coined by Ilonggo broadcaster Pacifico Sudario, which means 'merrymaking'. In a bid to make the festival unique, the name was made official. Also, to promote local tourism, a tribal competition was put into play through the effort of the local government and the Ministry of Tourism.
For 2020, newcomer Iloilo Festivals Foundation Inc takes centerstage. Newly elected officials of newcomer Iloilo Festivals Foundation Inc. (IFFI), headed by chairman Rito Carlos Peňa, will oversee major festivals in the city, including Dinagyang 2020.