'RESILIENT AND SUSTAINABLE': Iloilo City and SM Prime push for sustainability in redeveloping public markets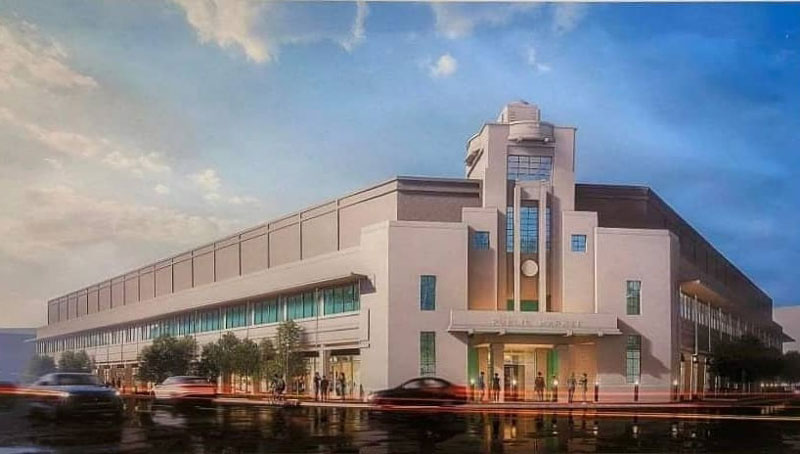 ILOILO City continues to make headway toward becoming the country's most livable city by implementing comprehensive and back-to-back projects advancing economic and social development as well as environmental and cultural preservation.
Tying everything together is the local government's WHEELS for Sustainable Development Agenda, focusing on welfare, health, environment, education, livelihood, and sustainability.
From building more infrastructure and road networks for efficient delivery of services to the beautification and expansion of greener public spaces, and the near completion of the Iloilo City Action and Response (ICARE) command center, these are just a few examples of its vast effort to realize its vision of creating a more resilient and sustainable future for the city and its people.
Affirming Iloilo City's right moves are the numerous awards and recognition it has been receiving, among the most recent is the citation from the Department of Trade of Industry's 10th Cities and Municipalities Competitive Summit, where it was named the "most improved" among the country's highly urbanized cities (HUC) and ranked seventh in the "most competitive city" category of the annual Cities and Municipalities Competitive Index, besting other contenders from the Visayas. These recognitions are a testament to Iloilo City's excellence in economic dynamism, government efficiency, infrastructure, resiliency, and innovation.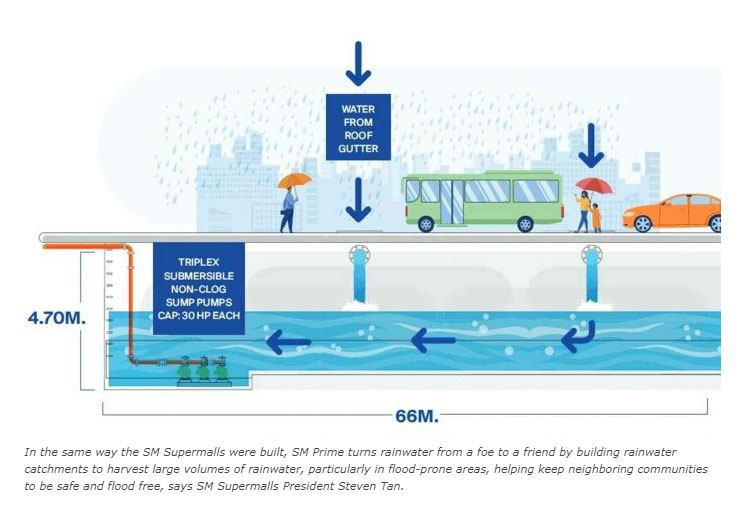 The rehabilitation of the Iloilo Central and Terminal public markets, a public and private project between the local government and SM Prime is another testament to the city's sustainable development agenda. According to SM Supermalls President Steven Tan, the redeveloped markets will be the first of their kind in Western Visayas as they will carry sustainable principles applied in SM Prime's malls, residences, hotels, and commercial spaces.
"Our vision for the redevelopment of the markets is to elevate the overall experience of those who will use them – vendors, people who work there, residents, and tourists," said Tan. "Using sustainable design and construction principles will help ensure that these infrastructures will serve public interest and stand the test of time."
Alongside the city's focus on renewable energy, the redevelopment of the public markets will introduce designs that maximize the use of energy and water, as well as efficient waste management. Tan said the use of reflective roof, green roof, reflective exterior walls, natural ventilation, skylights, LED lights, and smart meters are just among the initiatives to reduce power consumption. "These practices are not only energy-saving but also contribute to a practical and functional aesthetics for the markets," he said.
A rainwater harvesting system, as well as a wastewater treatment and recycling system, will also be in place to ensure a steady supply of clean water, Tan added. "In the same way the SM Supermalls were built, SM Prime turns rainwater from a foe to a friend by building rainwater catchments to harvest large volumes of rainwater, particularly in flood-prone areas, helping keep neighboring communities to be safe and flood free."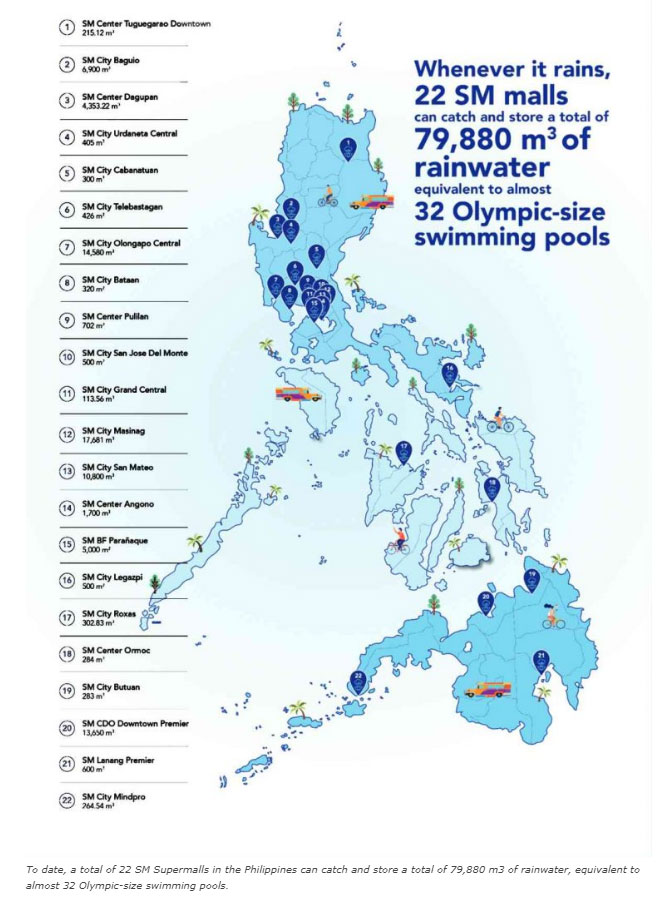 To date, a total of 22 SM Supermalls can catch and store a total of 79,880 m3 of rainwater, equivalent to almost 32 Olympic-size swimming pools.
Sustainability as well as Disaster Risk Reduction and Resilience are part of SM Prime core business strategy, hence these are factored into every development. Furthermore, SM Prime emphasizes on making its properties safe havens for people and equipping employees and tenants with world-standard skills in dealing with disasters. To date, 94% or 75 over 80 SM Supermalls are certified with the ISO22301 Business Continuity Management System.
The same principles and commitment can be expected from SM Prime as it collaborates with the local government in transforming the markets into resilient and sustainable infrastructures that can positively impact the future of Iloilo City's people and communities.