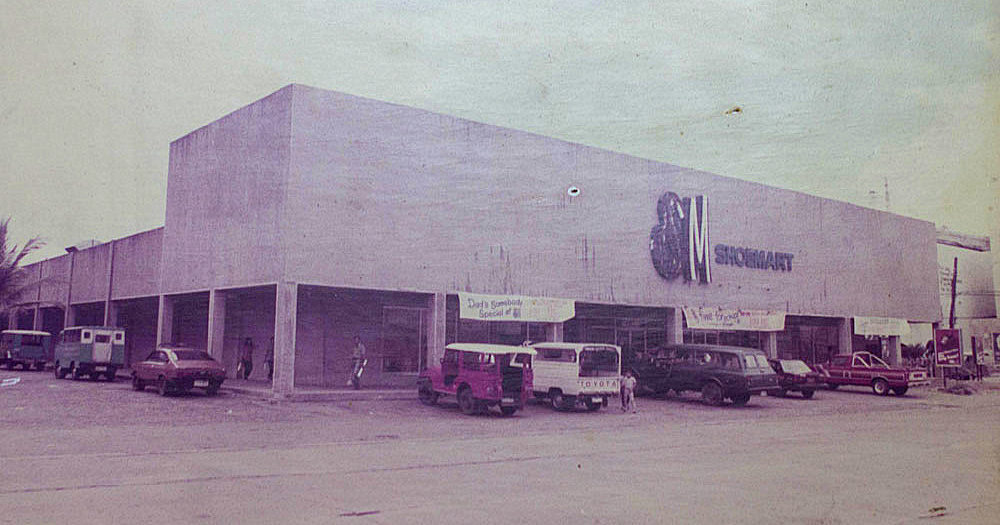 By Dr. Vic Salas
The biggest fire in Iloilo city's history erupted on February 7, 1966. I was in my third grade at San Agustin and as we were bundled out of school I could see the plumes of black smoke beyond the school's walls. Fire engines wailed and people rushed about. News reports say it started somewhere along Iznart, rapidly engulfing Ledesma, Quezon, Valeria, Delgado and Mabini streets, devouring 12 blocks of the city's stores, theaters, schools, and hundreds of houses. Photos from that time have an apocalyptic feel.
It should have been a major blow, since Iloilo city was slowly recovering from the damage of WW2, had labor troubles at the port and was mired in petty local politics. Its "Queen city of the south" title was relinquished to Cebu. However, In the conflagration's aftermath, the city arose, phoenix-like, from the ashes.

Shanties and hovels that used to be in Delgado were relocated; small businesses arose, movie houses rebuilt—some renamed, and new ones added. Sturdier concrete buildings came up. Marshlands and "palayan" in the former Valeria and Delgado were developed by the Jamora family, whose Lincoln college had burned down. These developments in the fire-ravaged areas were a necessary expansion, as the main downtown areas of JM Basa-Iznart and the side streets of Aldeguer, Guanco and Mapa were getting congested.
Hastening the recovery was a boom in agriculture. In 1970 Iloilo province was no. 1 in rice and mango production, no. 4 in sugar, 5th in vegetables and fruits, in the top 10 in corn and coconuts. It was called "Food basket of the nation", "Rice granary of the Philippines", and named the top province in development. As the province prospered, so did the city, which had the necessary support services: ports, railways, banks, educational institutions, "bagsakan", wholesale and retail outlets. What was good for the province was good for the city; the road infrastructure of Panay was being improved.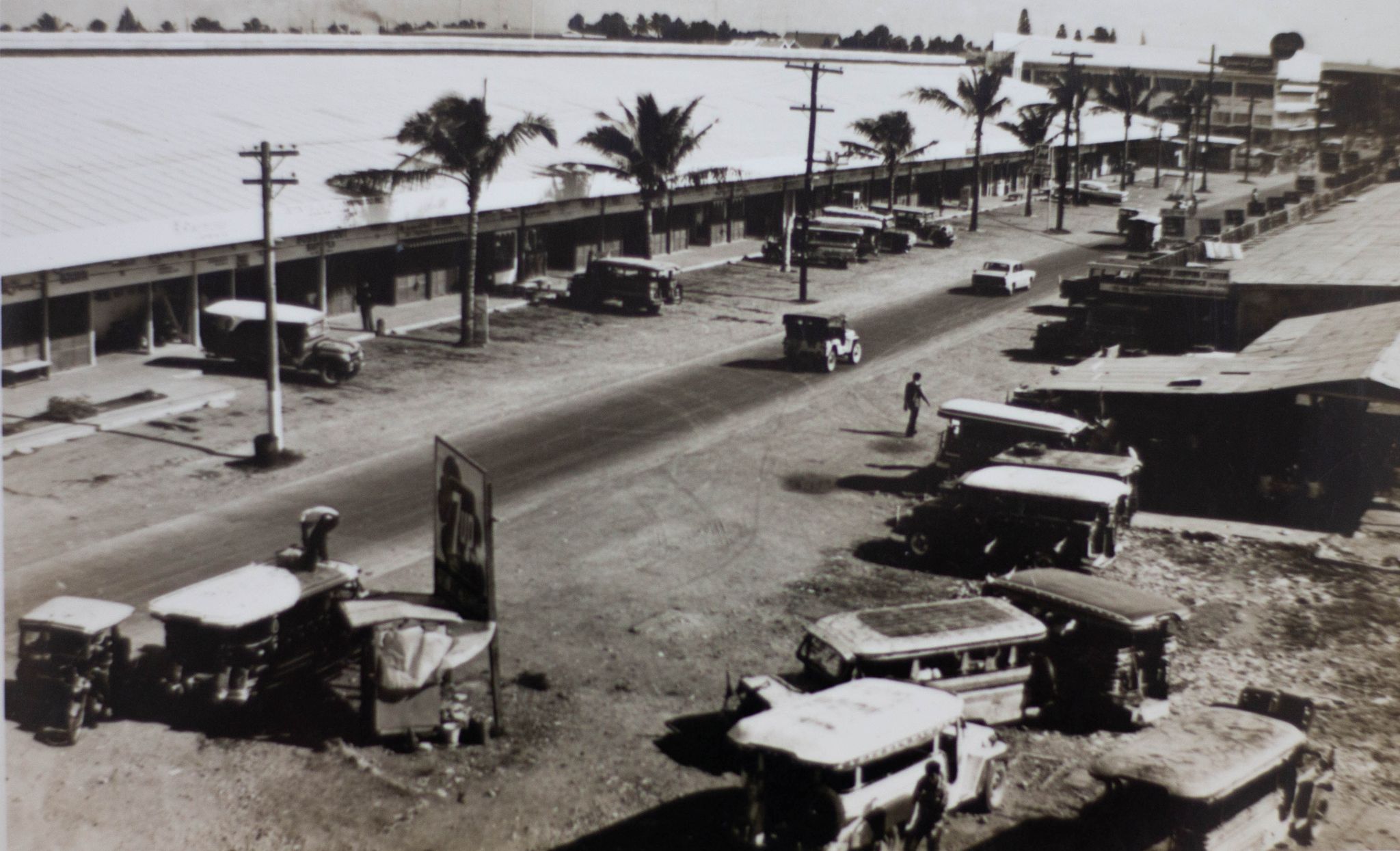 The Jamora couple, Juan and Ester, dreamt of building a bigger shopping center, and in May 1971, the Marymart shopping center opened. It was patterned after Cartimar in Manila, with a series of individual private businesses under one roof. It ushered in a new shopping experience for Ilonggos. With college classmates, we'd dawdle through the pasillos and stalls, walk through JM Basa, munch teren-teren from Buho Bakery, reaching Fort San Pedro at sundown. Iloilo was not exactly the shopping paradise then — yearly I'd take a NENACO ferry to Bacolod, to buy shoes since there was a wider choice there.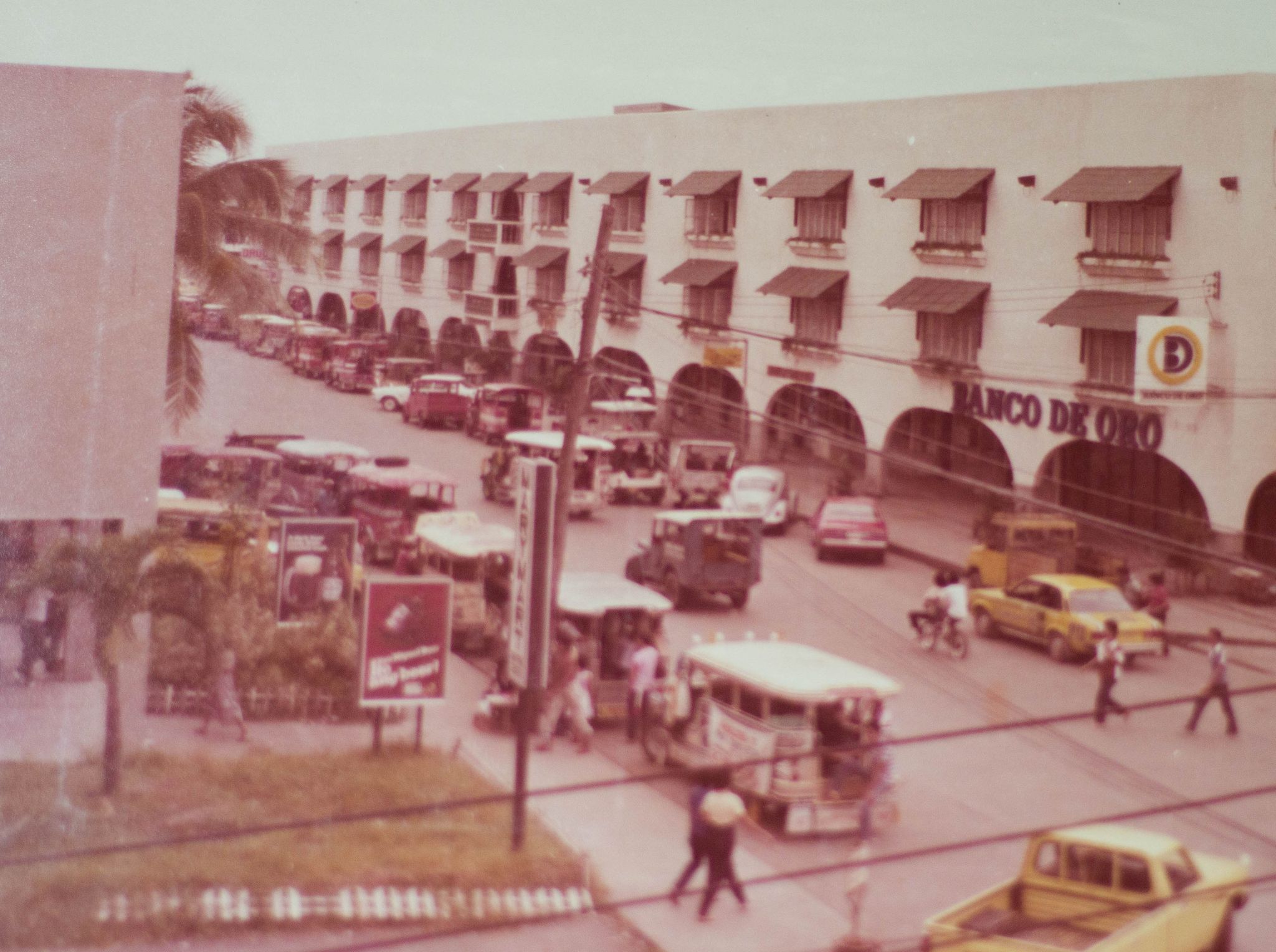 About this time, late in the 70s, in a happy turn of events, an erstwhile shoe store called Shoemart was metamorphosing into a department store. It had three branches – Quiapo, Cubao and Makati, and was looking to expand beyond the metropolis. Tessie Sy-Coson credits Gerry and Marite de Luzuriaga for introducing Iloilo city to them, saying that there were untapped business opportunities and a good consumer market for a department store. Gerry would later become SM Delgado manager.
The book, "Ilonggo Initiatives" relates that SM patriarch Henry Sy Sr., visited Iloilo and liked what he saw. The Jamoras also approached him, as there were vacancies in Marymart. By September 1978, the lease was signed. The first SM branch outside of Metro Manila opened on May 15, 1979, where the Marymart pasillos once stood.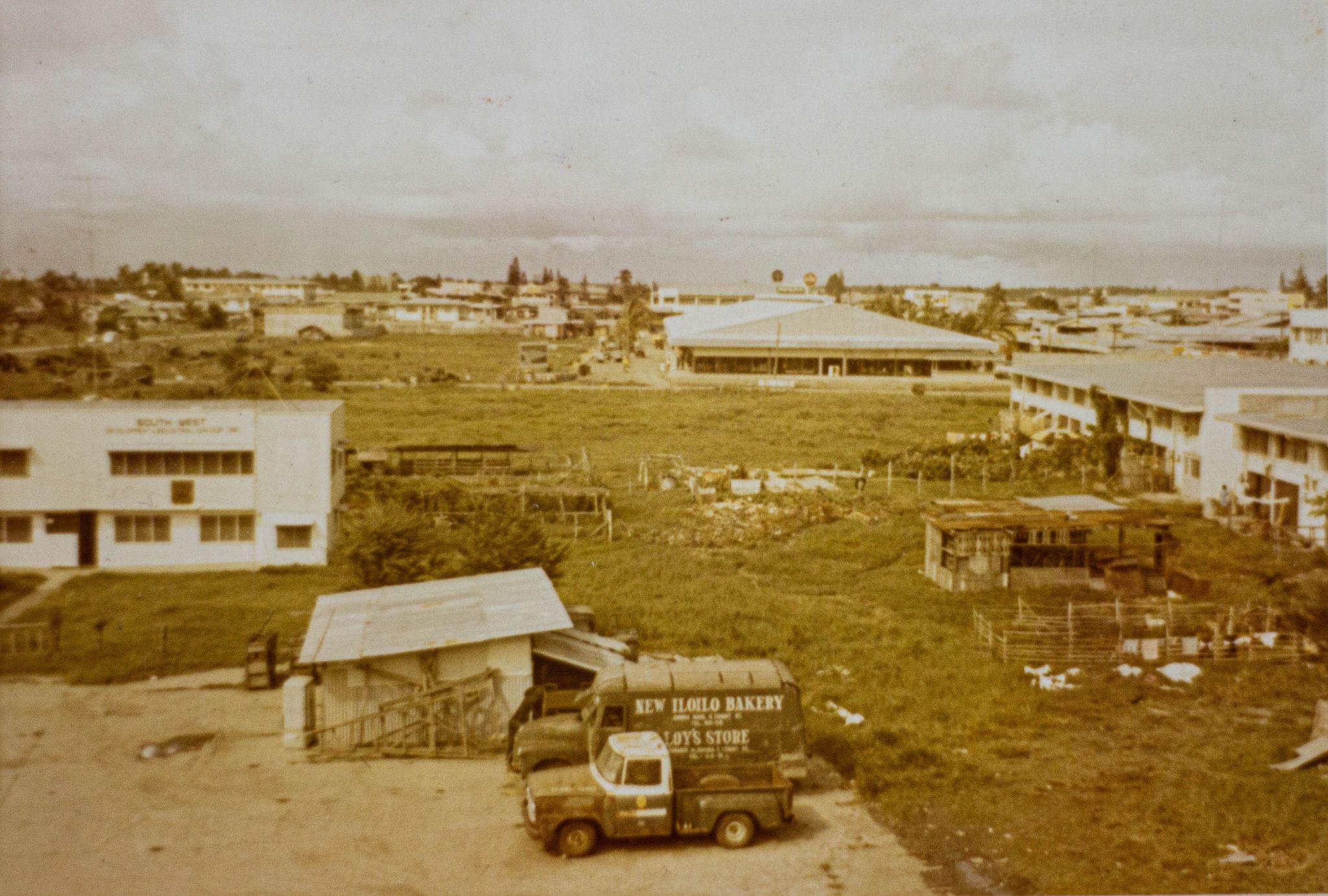 The first SM store took up about half of the ground area that the current Delgado branch now occupies. Martin Jamora, a third generation scion, revealed that the rent then was five pesos a square meter a month! (At that time, rice was 2.50 a kilo; jeepney fare 60 centavos, minimum wage 12 pesos a day). As the years went by, the SM empire expanded; the remaining areas of Marymart were leased from the Jamoras.
News spread of the novel shopping experience; people from all over Panay and Bacolod went to "masyar" and shop. With the opening of the new highway to Pavia, further opportunities arose. In 1992-94 SM supermarket Jaro started. SM City opened in 1999. In 2000, a 33-year lease was signed for SM Delgado. It then underwent a complete makeover, reopening on December 8, 2004.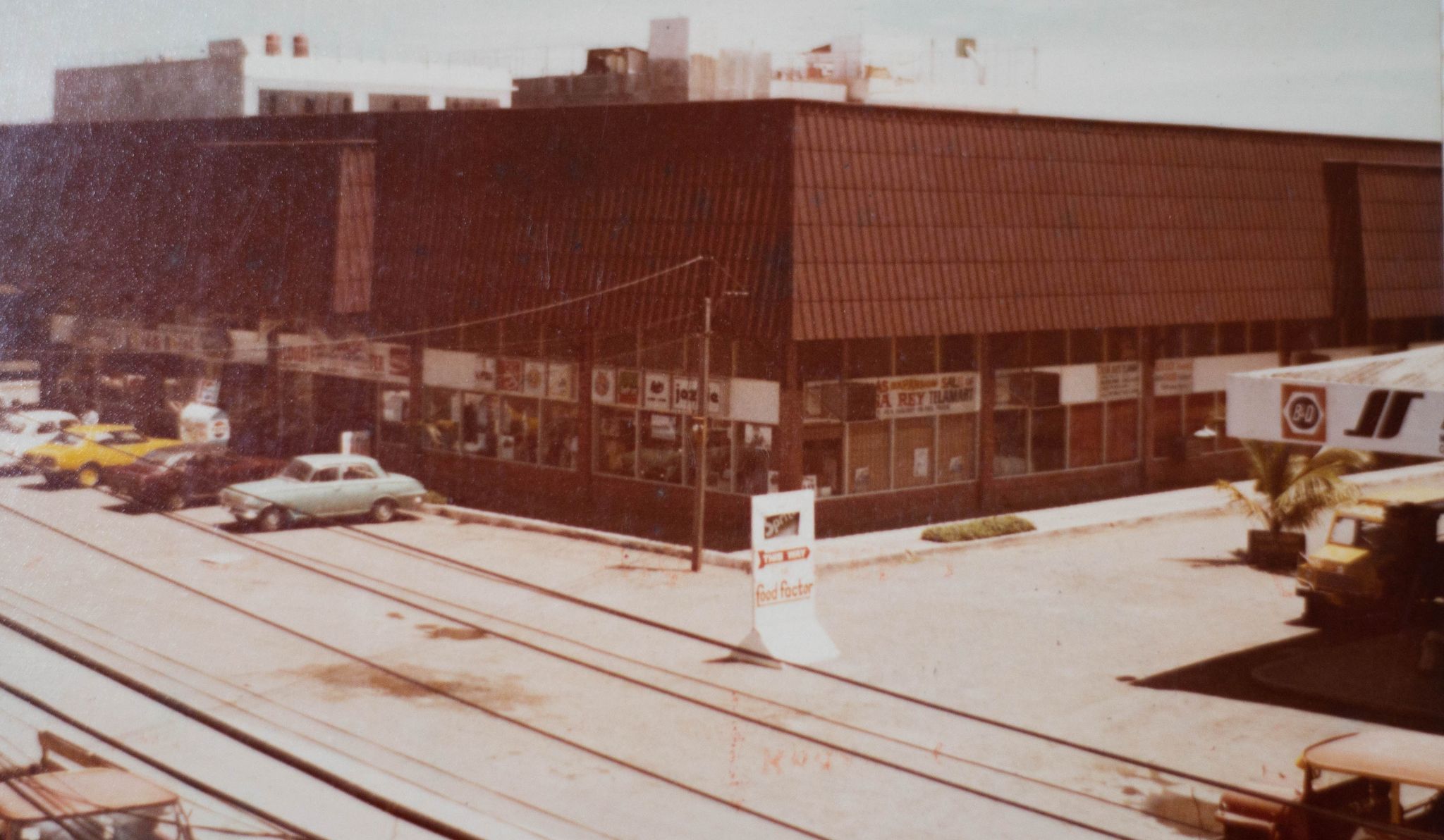 Tessie Sy-Coson reminisces, "I came here in 1979…it was a lovely, quiet town; at that time, sales were low and it was difficult to get frugal Ilongos to spend more than the basics and go beyond the usual traditional stores. I went around the downtown area, wondering how to get the same crowd. Slowly, we built up consumer interest…" She credits the good relationship with the Jamora family: "Larry was the "go-to" person in Iloilo for many of our concerns; I collaborated closely with his sister Cecile, in expanding and maintaining the Sto. Niño chapel; she introduced us to other family members and to the diocese. The present generation are good landlords in Delgado – all these contributed to the positive views SM has of the city."
Thrifty Ilonggos would rather put their savings in banks. In the 70s Iloilo had more banks despite having a smaller population than Cebu, Bacolod or Davao. This would not have escaped the notice of other department store chains, enticing them to open in Iloilo. But Ilongos would prefer to go where, as the jingle goes, "we have it all for you…". (Photo credits: Marymart Center/Jamora family archive)