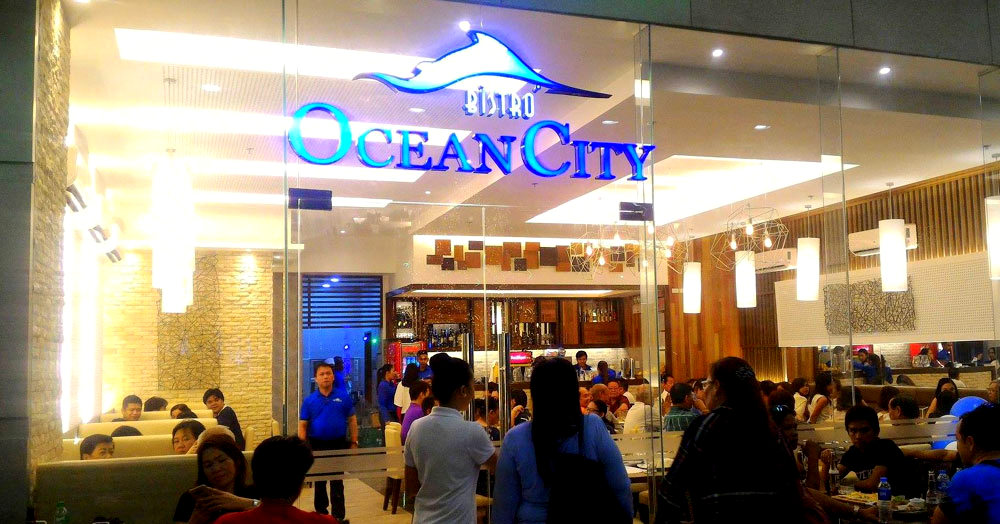 Amidst the emergence of new modern ritzy restaurants and food places in Iloilo City, there are always original Ilonggo restaurants that continue to standout because of their specialty dishes that make their patrons come back for more.
Ilonggos and the city's visitors come to its door for the signature dishes to satisfy cravings at any time of the day. There's the Grilled Squid, buttered chicken, Lapu-Lapu with Soy Sauce, Seafood Roll, Pork Leg Patatim, Baked Scallops, Birthday Miswa, Mixed Veggies, Sizzling Bulalo, Bacon Wrapper Shrimp, Bulalo Pochero, Ocean City Fried Chicken, or Pork Steak Chinese Style.
These and many can be found at Ocean City Seafood Restaurant, which is only one of the more popular and long-lasting home-grown restaurants established in the heart of the Philippines.
Aside from its main branch along General Luna in City Proper, Ocean City brought its wide array of delicious cuisine, mainly local and Chinese specialties, closer to mall-goers at SM City Iloilo in Mandurriao District.
Through the years, aside from other homegrown local brands like Ted's La Paz Batchoy and pancit Molo, Ocean City has become part of Ilonggo identity.
It is a nostalgic restaurant that, for the many Ilonggos, has become part of their childhood.
Aside from the variety of dishes, Ocean City always strive to provide the best service to its customers.
Nestled at the Ground Floor of SM City Southpoint, the location is an ideal hangout place for families and food buddies to bond after enjoying their meal at Ocean City Iloilo. They also have a stall at the SM Foodcourt in the mall's lower ground floor.
Ocean City has established a good name in terms of quality food and meticulous taste buds of the Ilonggos, and where they also bring their visitors when in Iloilo. The restaurant offers a wide selection of mouth-watering seafood treat and a lot more.
SM City Southpoint is a 2-storey extension of SM City Iloilo with both air-conditioned and al fresco ambiance. Several good quality restaurants and cafes are also located.
For a more enjoyable and picnic-mood atmosphere, the mini park area is placed with a fountain with dancing lights and shimmering water features.
You can also enjoy a chit-chat with a friend or partner over a take-out coffee or drinks at the tables set up in the turf area, which is also a perfect venue for significant events and concerts.
Just recently, when SM City Iloilo once again played host for the most anticipated launching of Dinagyang 2023, the event dubbed as 100-Day Countdown to Dinagyang 2023 was held at SM City Southpoint.
The event gathered excited Ilonggos who already missed the live drum beats while Dinagyang warriors dance to it.
Good food in a good place is the perfect mix to enjoy moments with love ones, and Ocean City has become Iloilo's household name in good-tasting dishes and is perfectly nestled in the soothing ambience of SM Southpoint.