SMC airport project paved the way for transfer of settlers to safer locations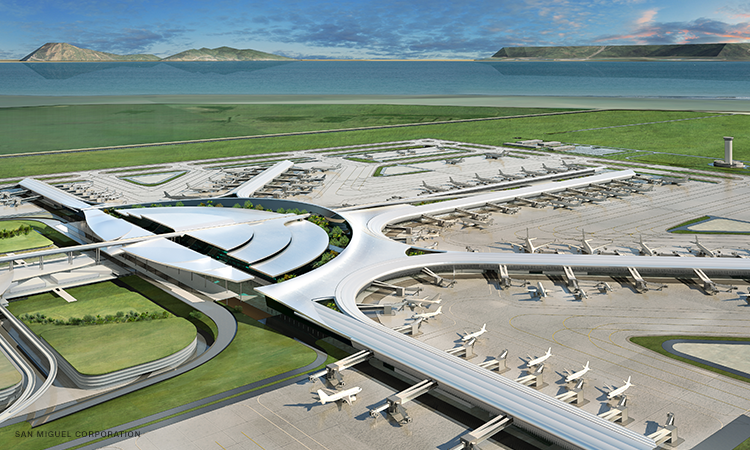 San Miguel Corp's international airport project in Bulacan brought 369 beneficiaries to safer communities.

Lump-sum cash assistance were released to all affected including disqualified residents.

New capacities and trainings are facilitated in partnership with TESDA for residents to have new skills in preparation for new jobs at the airport and for new enterprises.
A total of 369 resident beneficiaries from Brgy. Taliptip in the coastal town of Bulakan in Bulacan has started to transfer to safe locations as a result of the lump-sum cash assistance provided by San Miguel Corporation in relation to the P734-billion Manila International Airport project.
SMC president and chief operating officer Ramon S. Ang said that "SMC has been constantly in touch with the former settlers in the coastal area where the airport will be constructed to monitor their progress."
The food and beverage conglomerate is known in building housing to relocate disaster survivors and in creating safe communities for people living within hazard zones.
For Brgy. Taliptip, a financial assistance was extended to qualified beneficiaries to enable them to voluntarily transfer to places or locations of their choice. There are beneficiaries who decided to buy a house or buy a land and construct a house from the financial assistance, said SMC
Many of them opted to remain in Bulacan while others have decided to go back to their home provinces like Samar, Negros, Nueva Ecija, Sorsogon, Mindoro, Masbate, Camarines Sur, Malabon, Bataan, Valenzuela, Paranaque, Albay, and even Dumaguete.
For those who will stay in Bulacan, they will offered with the opportunity to learn skills that they can use to get jobs at the airport or to start their own small business.
Most of the former Taliptip residents live in shanties or houses built on stilts in the coastal area. Their source of livelihood was as caretakers or workers of privately-owned fishponds that have gone out of business.
From shanties in danger zones to safer communities
"We are looking forward to move out from Sito Kinse in Taliptip into our newly-constructed houses in Brgy. Bambang, also in Bulakan town, later this month," said resident Teody Bacon.
Bacon, together with other five families, also said that their new houses in Brgy. Bambang will provide them "a better living condition for it comes with basic services like electricity and clean water."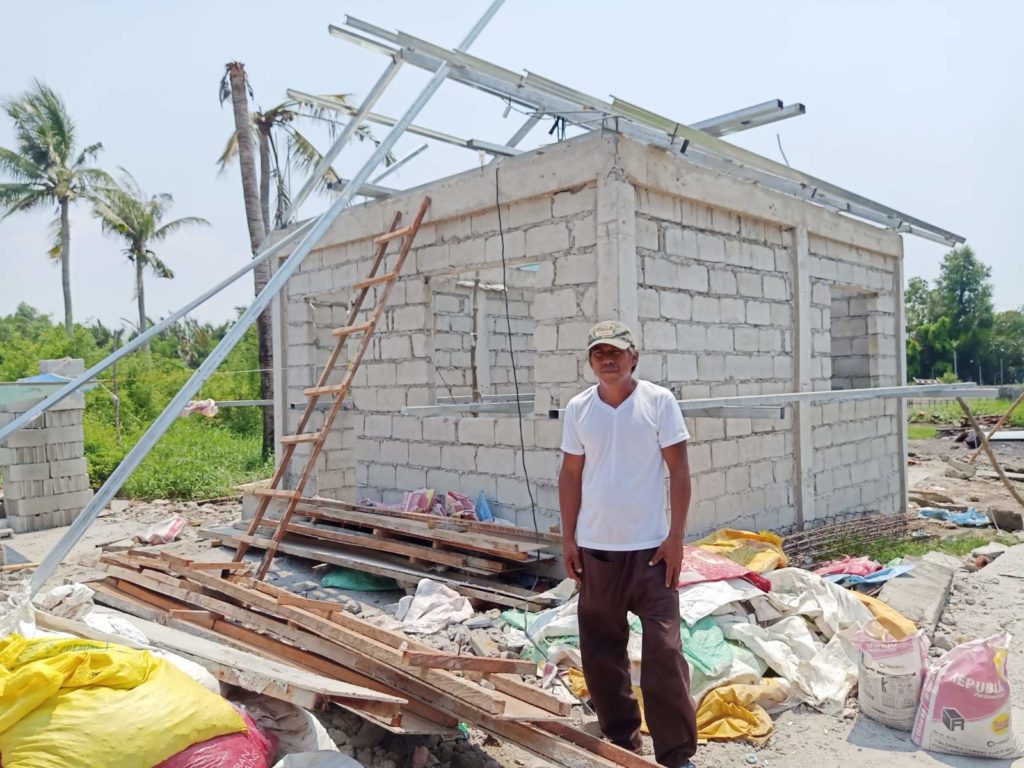 The site is also safe for us, noted Bacon, because the location is elevated and the house is made of concrete as such we can live safely and with peace of mind even during the rainy season unlike in Sitio Kinse which exposes us to a lot danger all these years, because our houses were made of bamboo and plywood and these are stricken by strong winds and waves during typhoon season.
"All of these became possible because of the help and assistance of San Miguel Corporation," said Bacon, who also expressed that they are also hoping that the company will assist them to have a livelihood activity.
"Many have already completed building their houses. What is important is that they are now living in safer areas, in stronger houses they can be proud of and pass on to their children. They will no longer be exposed to the elements and to risk, whenever there are typhoons," Ang said.
Assistance improved the quality of life  
The lump-sum amount provided by SMC to beneficiaries were determined based from the appraised value of their homes. Shanty dwellers totaling to 277 received P250,000 each while concrete house owners accepted an amount multiplied by two with an additional P100,000.
In addition, 242 residents from four sitios deemed with abandoned chapels also received a total of P2,253,000 representing the appraised cash value of chapels in the area upon the request of Malolos Bishop Dennis Villarojo. The four sitios are: Pariyahan, Dapdap, Bunutan, and Capol.
San Miguel Corp. likewise covered 92 residents with cash assistance in spite being disqualified as a beneficiary.
Beneficiaries who were more prudent with the cash assistance provided on them have even extended the use of the amount to start their own small business, pay off outstanding debts, or set aside money for the education of their children, noted SMC.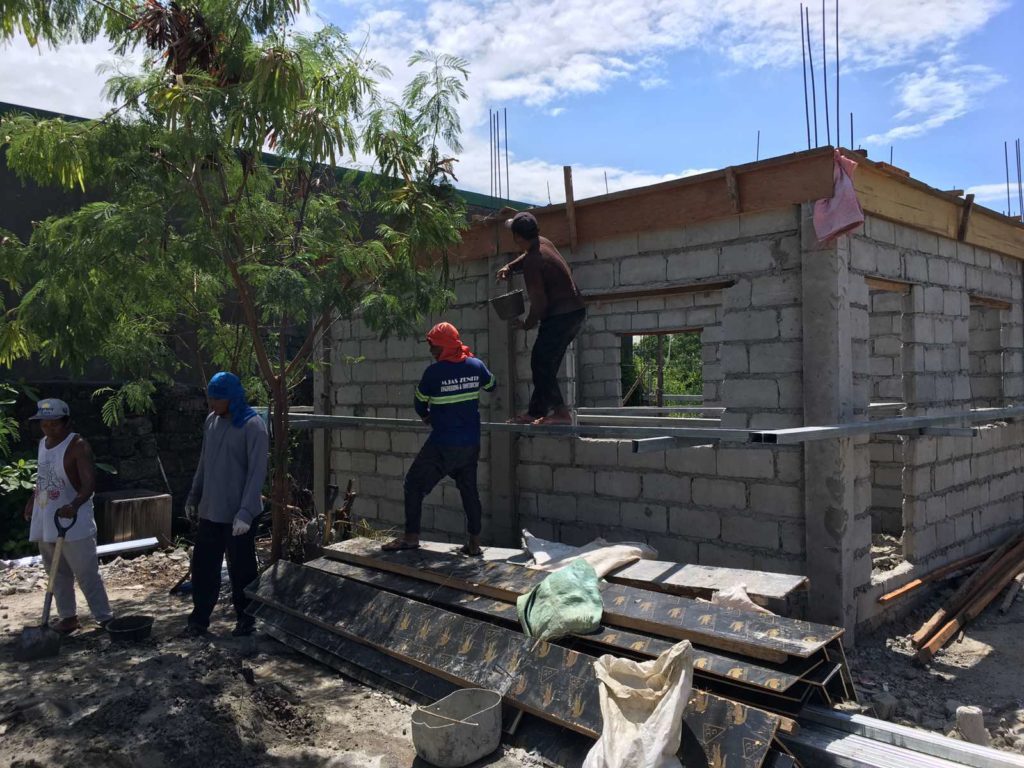 "They are very happy that they were given a chance to rebuild their lives. If you see their previous homes, you can't help but feel sad. We admire them for their strength and resilience and we wanted to make sure that they will really have a better future," Ang said.
Airport project is seen to create jobs
The airport project 35-kilometers north of Manila is slated to start construction October this year. It is projected to help decongest traffic in Manila and open new jobs for residents of Bulacan and neighboring provinces.
"Right now, we are prioritizing them for these jobs. In fact, we are about to begin training the first batch of 60 former Taliptip residents with the help of the Technical Education and Skills Development Authority (TESDA), on various skills needed for the work at the airport," shared Ramon Ang.
The assistance for new capacities will also be open to all residents of Bulacan. Among the skills courses that will be offered are Shielded Metal Arc Welding, Electrical Installation and Maintenance, and Heavy Equipment Operations. There are also courses like dressmaking and cookery for those who will decide to put up their own small businesses.
Moreover, all trainees will also be given seminars on Entrepreneurship and new tools upon completion of training to start them up on their new trades.
"These courses will prepare them for jobs at the airport or to establish enterprises in support of the airport development. Our goal is to provide as much employment and livelihood to as many Bulakenyos as part of our commitment to the host province," Ang emphasized.
The airport project is also looking forward to hire Overseas Filipino Workers (OFWs) who have decided to remain in the country upon return as a result of the health crisis caused by Coronavirus.
The Manila International Airport project in Bulacan is considered to be the single largest investment by any company in the Philippines.