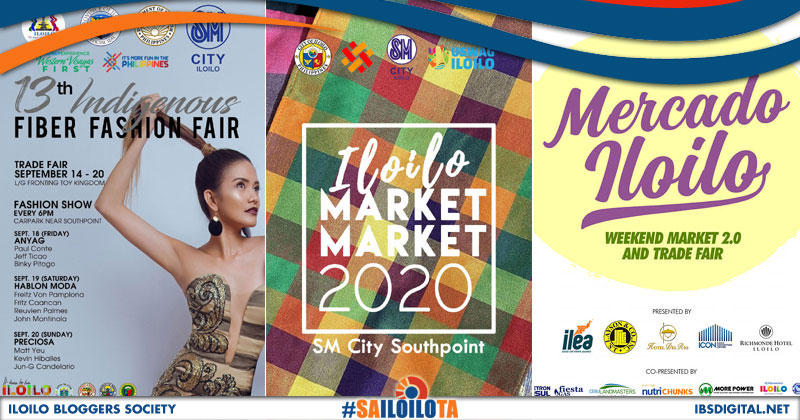 Iloilo is coming alive this September with 3 major events that aim to re-energize the local economy.
The 3 events are: Mercado Iloilo Weekend Market 2.0, Iloilo Market Market 2020, and 13th Indigenous Fiber Fashion Fair to open first.
IBS supports the events with safety tip to Ilonggos.
Iloilo is back on business and the metropolis is buzzing with fairs throughout September month. The events brings the Ilonggos to a new level of experience considering the new reality imposed by an ongoing pandemic.
The events are organized both indoor and outdoor, online and offline, and with health and public safety protocols on top of the mind.
IBS 3×3 Safety Tips
The members of the Iloilo Bloggers Society is supporting the 3 events with 3 health safety tips.
#HalongIlonggos
Ilonggos can move around but they are being reminded to become proactive when it comes to physical distancing, lining up on entrance gates, complying with info registry for contact tracing, consistently observing the wearing of protective face shield and a face mask, constant hand sanitizing or handwashing, and maintaining surfaces sanitized in between every use.
We encourage Ilonggos to carry these provisions in their bags to ensure their personal protection at all times within or outside of these events venue – #SafeIlonggos.
#PadayonKita
The time is now for the local economy to move forward. Waiting for a vaccine or for the Coronavirus to subside or to die on thin air is beyond possible. Slow steps moving forward is what the local economy needs without compromising the health and welfare of the general public – #PadayonKita but free from Coronavirus.
#SaIloiloTa
Reviving the local economy will need the patience, discipline, and cooperation of every Ilonggo. Mindfulness of the impact of Coronavirus to Ilonggo lives is everyone's responsibility these days, especially if we intend to live another day fighting the pandemic until it gets defeated.
Let's hit the venues this month!
1. 13th Indigenous Fiber Fashion Fair
The 13th Indigenous Fiber Fashion Fair introduces cultural heritage in the 21st-century.
It is organized by the Iloilo Provincial Tourism Office in partnership with Dept. of Tourism VI  and SM City Iloilo.
The event is touted as another first blended trade fair because it will combine both an online and offline experience. SM City Iloilo is the venue for the offline activity while the online marketplace will be hosted by Panublix.com.
It will open September 14 and the show will run until the 20th.
Check up the Facebook page of Panublix at https://www.facebook.com/panublix and scroll down to learn about the event.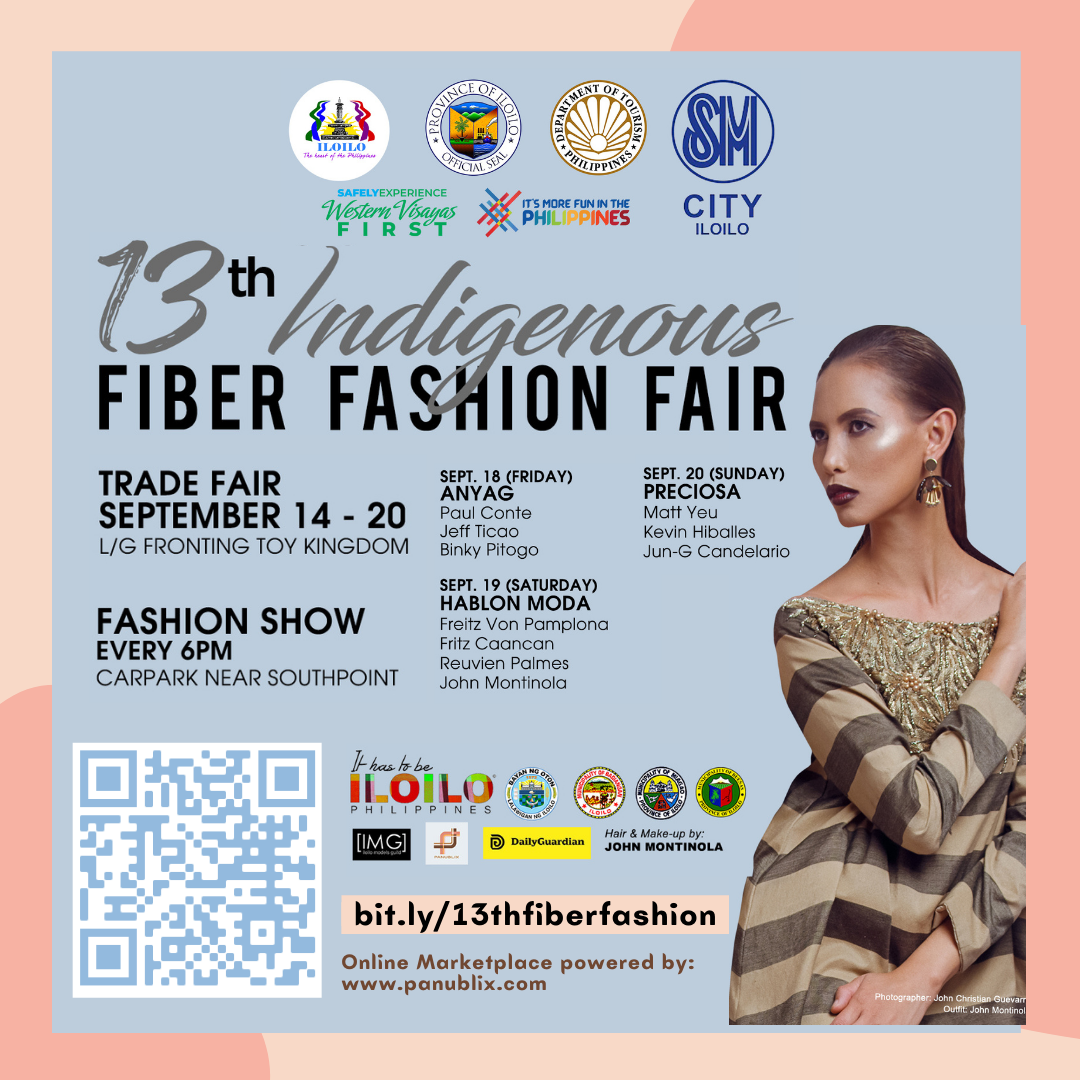 2. Iloilo Market Market 2020
Iloilo Market Market 2020 will help you set aside doubts not to go out. The event will get you to the frontline where specially made colorful local products are exhibited.
The 3-Day bazaar is organized by Iloilo City Government, in partnership with Philippine Chamber of Commerce Iloilo (PCCI), Iloilo Hotel Restaurants Resorts Association (IHRRA), and Obra Ilonggo.
You will find high-quality locally weaved and designed bags and many hand-crafted products made by Ilonggo artisans.
The bazaar will be opened on September 25 and will products will be on display until the 27th from 10:00 AM – 8:00 PM at SM City Iloilo Southpoint.
Visit: https://www.facebook.com/ilomarket20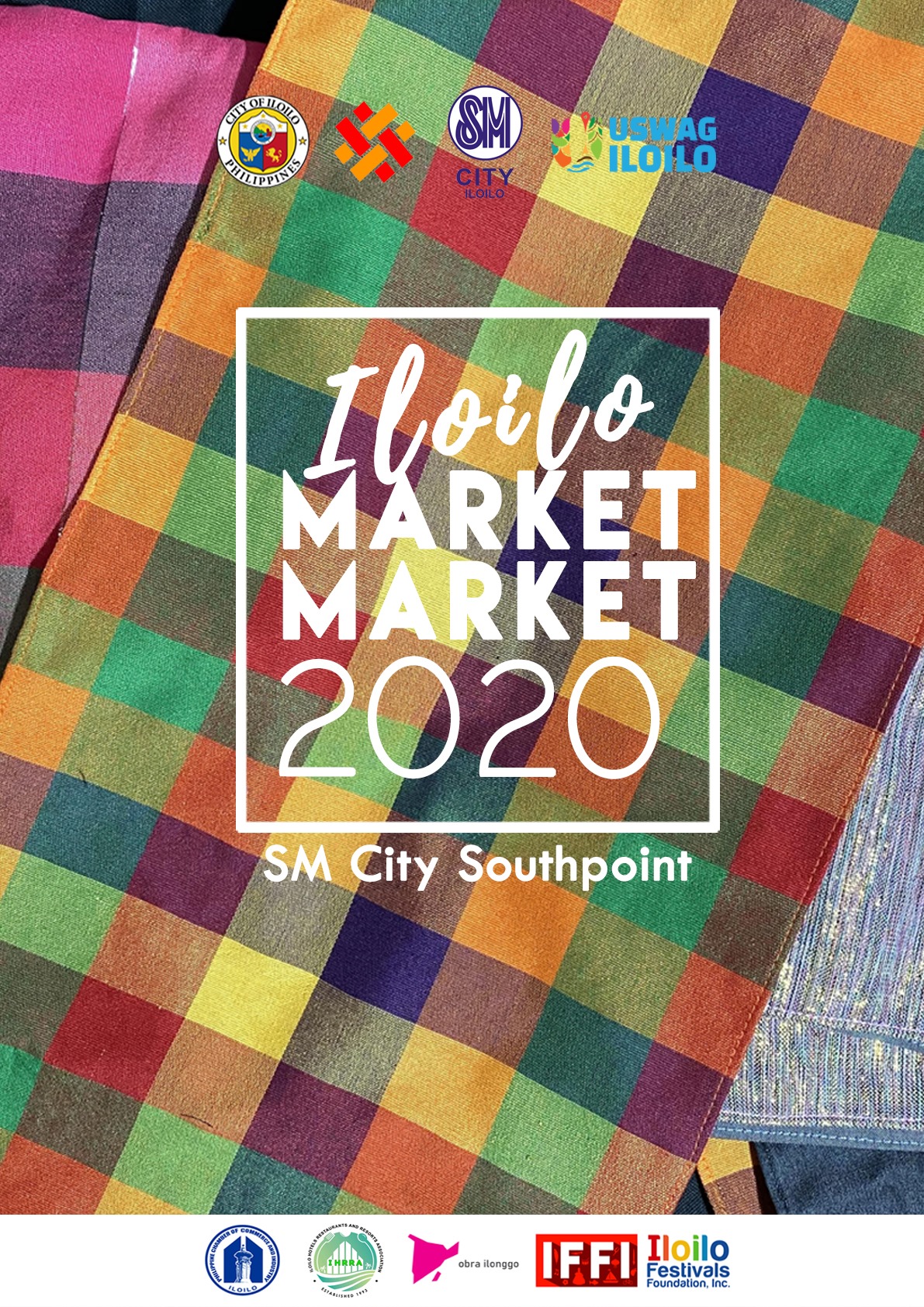 3. Mercado Iloilo Weekend Market 2.0 and Trade Fair
Mercado Iloilo Weekend Market will be staged again this September following the success of its fair last July.
The 3-day weekend market is organized by the Iloilo Live Events Alliance (ILEA), J.S Layson & Co., Hotel del Rio, Richmonde Hotel Iloilo, and Iloilo Convention Center.
The Mercado Iloilo Weekend Market 2.0 will be bigger for it will occupy three separate halls of the Iloilo Convention Center. More Coronapreneurs vendors will be accommodated to give them a platform to launch local brands and products and to promote under the new normal.
The event will open on September 18 and will be for visit and shopping until the 20th. The fair will be opened from 11:00 AM to 8:00 PM.
Visit ILEA for more information: https://www.facebook.com/GoLiveToLive