SM City Iloilo is the Ultimate Destination for Best Dinagyang Festival Experience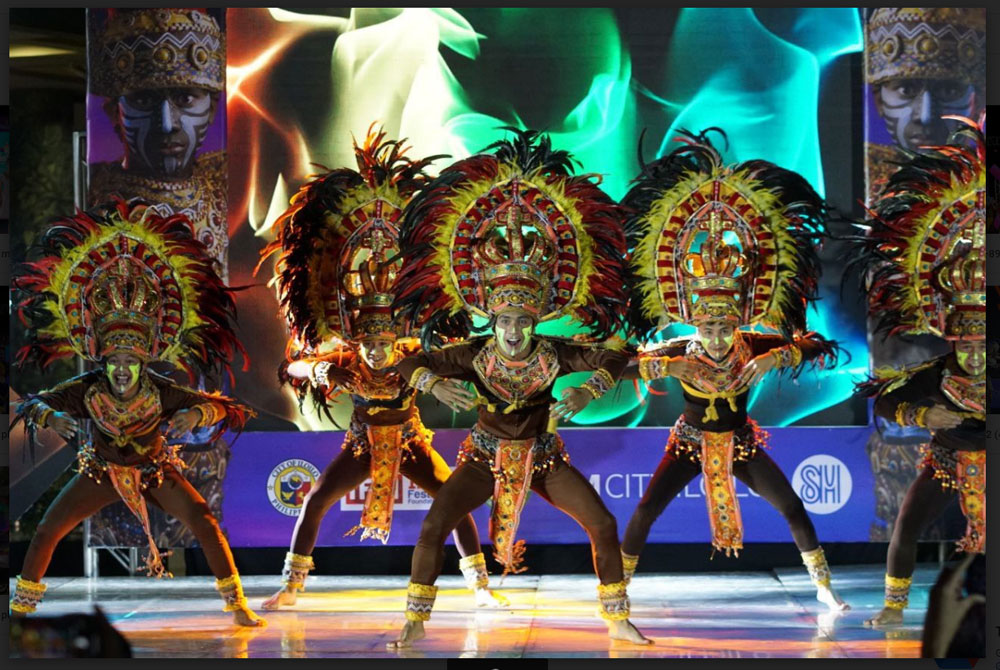 Bigger, bolder and brighter is the battle cry of the Dinagyang celebration this January 2023.
As co-presentor of the Iloilo City Government for this year's celebration, SM City Iloilo is the Ultimate Destination for the Best Dinagyang Festival Experience as it plays host to the biggest and exclusive events that aims to give visitors an experience they will cherish and to make them feel the hospitality Ilonggos are known for.
With the unstoppable progress of Iloilo City, SM City Iloilo aligns and goes hand in hand with the objective in bringing Iloilo to the Next Level, as aims to provide the AweSM Dinagyang experience through spectacular installations and events that will elevate the festival experience of every local, balikbayan and visitors.
The Iloilo Dinagyang pasasalamat kay Señor Sto. Niño Poster making contest on January 14 at the Main Mall Event Center at 2pm is a fitting kick-off for the festivities. In line with the theme "Iloilo Dinagyang Pasalamat kay Señor Sto. Niño", the activity is a timely reminder for the graces received during the pandemic and how the city was able to recover thereafter.
Earlier on the same day, the 1st Mayor Jerry P. Treñas Dinagyang Half Marathon 2023 happened at 4:30am. Rotary Club of La Paz together with the different local running teams in Iloilo City, invited running enthusiasts from other regions to take part in this sports event. The run started and ended at the Southpoint of SM City IloIlo. The race featured 21K, 10K, and 5K categories.
Fur parents joined the AweSM Iloilo Dinagyang Dog Pawrade at SM Southpoint which happened on January 15, 5:30AM at the Main Mall Event Centre. Also on January 15 was the AweSM Iloilo Dinagyang Furtastic Dog Fashion Show 2023. Pet owners with their fur friends take on the center stage showcasing vibrant colorful costumes at 2PM at the Main Mall Event Centre.
SM City IloIlo brings back the anticipated Batchoy Festival happening at SM Southpoint from January 16-22. Now on its 3rd year, the Batchoy Fest is one of the sought-after events for Ilonggos and visitors as it becomes a friendly competition both from affecionados and the merchants who holds the best-tasting batchoy.
Checkout one of this year's innovations- the city's Ilomination, showcasing performances of warriors in lights which will officially open at SM City Iloilo at the Diversion Road. The main program will be graced by no less than Iloilo City Mayor Jerry Treñas who will host guests and foreign dignitaries . This is a new introduction to the Dinagyang Festival. The opening program will happen at the mall's stage area.
In partnership with Fiesta! Favourite Souvenirs, Ilonggo products as well as products from all over Western Visayas will be made available for locals, balikbayans, foreign tourists, and other visitors at the AwesM Iloilo tourism booth and photo booth beginning on January 19 onwards. The tourism booth will also serve as a destination booth where one can inquire on the best places to visit in the region. To make things more exciting, there will be a photobooth to make sure Dinagyang memories are captured for keeps.
Bring your family friends and take photos wearing your creative & festive attires at the huge Dinagyang Mural located at the huge wall facing SM Southpoint where everyone can take snaps of themselves with the imposing artwork as backdrop.
Shoppers are also in for an early treat! Get the best deals and enjoy huge discounts at The AweSM SM City Iloilo sale from January 16-22.
Colorful and intricately designed costumes of Dinagyang festival dancers are also on display from January 16-22 located at the Northpoint Event Center. This will also be a good photo spot for keeping Dinagyang memories in place.
Co-produced by the Philippine Chamber of Commerce-Iloilo Chapter and Obra Ilonggo, Dinagyang Iloilo Business Expo(ILOBEX) will happen on January 18-22, and will feature world-class products for tourists to feast on and bring home as souvenirs as they go back in their respective hometown.
Making the Dinagyang Week even more exciting and fun are several interactive activities in the mall such as Ati Warrior Meet & Greet Parade, human statues and face painting.
The Ms. Iloilo winners will have the sashing ceremony on January 19 at 4pm. This is the moment where the public will know who among the winners will be Ms. Iloilo Universe, Ms. Iloilo World and Ms. Iloilo Binibini.
The biggest and the liveliest music festival is making an ecstatic comeback this Dinagyang with Viva Music Festival on January 20-22 at SM Southpoint Grounds. Sing and dance with your favorite artists all in one roof!
The Himbon Contemporary Artists Group, in partnership with SM City Iloilo is putting up the Handumanan kag Palanublion exhibit at the Northpoint (near David's Salon) on January 19-February 13, which will feature artworks on Iloilo's Cultural Heritage. This will be another rare showcase as this will be participapted by selected Himbon artists.
Making the fun more explosive and spectacular is the AwesM Iloilo Fireworks and Drone Display happening on January 21 at 9pm in SM City Iloilo's Southpoint.
Another activity to watch out for is the AweSM Dinagyang Online and Creator Fest, a gaming and pop culture event that will add color to the grandest festival in Iloilo. This will happen on January 21-22 at SM Cyberzone.
On January 22, BDO Remit joins Dinagyang and they are bringing Darren Espanto at the Northpoint Event Center at 3pm to join the fiesta!
Freebies will be given to new BDO Kabayan Savings account holders, as they aarfe setting up a booth from 10am-5pm at the lower ground floor near Toy Kingdom on Januaary 16-21 and at the Foodcourt Hallway on January 23-28.
Of course, Dinagyang will not be the festival as it is without the distinct beats of the drum. There will be a lot more festival vibe at SM City Iloilo on January 22 as one of the much-anticipated events of the Dinagyang, showcased in a competition, will happen at SM City Iloilo South Point. This is a competition of several groups featuring Dinagyang-inspired drumbeat sounds.
For more updates & inquiries, follow & checkout SM City Iloilo on Facebook or call the Marketing Department at (033)3209609.