BPO company opens in Pavia, seeks to employ 1,000 Ilonggos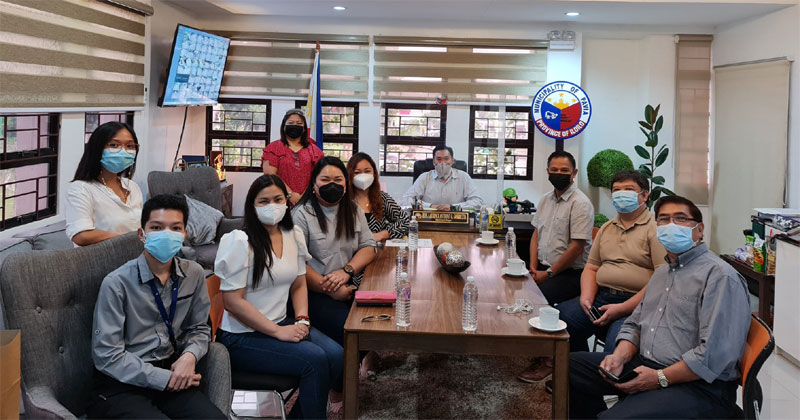 Pavia is home to the first BPO company in Iloilo Province, IGT Technologies Philippines, Inc.

IGT Technologies Pavia branch expects to offer 1,000 jobs for Ilonggos by next year.
An India-based contact center has chosen to invest in the municipality of Pavia, Iloilo offering an initial 250 jobs before the end of 2021 that could increase to 1,000 by next year.
IGT Solutions is the first call center firm to invest in the province, said Velma Jane Lao, Iloilo local economic and investment promotion officer, in an interview on Thursday.
The company has an initial setup in this city with 100 seats but the one in Pavia with the planned over 1,000 seats will serve as their main branch, Lao added.
"This is a very much welcome investment because we have seen how the BPO (business process outsourcing) sector has made our economy stay afloat this time of the pandemic," she said.
The new company would not be competing with the human resources need of existing business process outsourcing (BPO) firms here but will cater to those from Pavia and its neighboring towns such as San Miguel, Oton, Cabatuan, and Santa Barbara.
"I think this is timely for those who lost their jobs and for call center agents who came home from Manila. This time they have an option," Lao said.
The firm will accept even high school graduates who are trainable and have the skills that they are looking for, she added.
The company is in the process of hiring and intends to start with the training next month.
The investment and promotion officer said that the local economy will be benefiting from the multiplier effect of the investment.
Iloilo Federation and Information Technology (IFIT) executive director Joeven Tansi said the investment is a welcome development as they will be bringing more jobs to the province.
IFIT is composed of the academe/training institution, industry, business, and government sectors that promote and support the development of Information and Communications Technology (ICT).
Lao and Tansi joined the officers of the firm when they met Pavia Mayor Luigi Gorriceta on Aug. 24 who also expressed his support to the investor. (via PNA | Photo by Invest in Iloilo, Philippines)
About Post Author