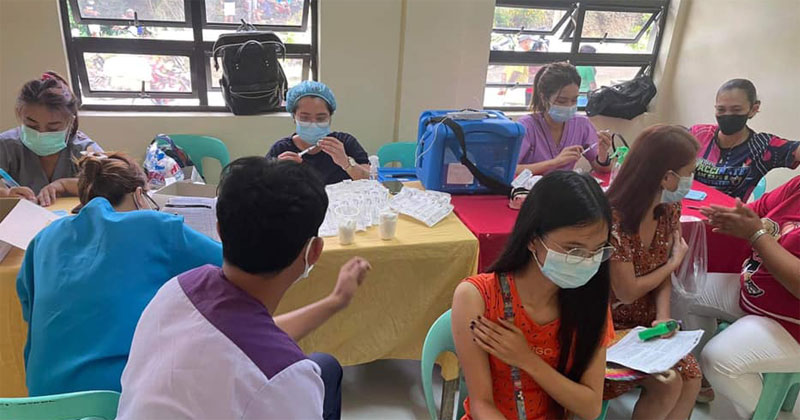 Gov. Defensor directs Mayors in the province to hire more medical personnel for vaccination teams.

Iloilo Province is targetting to inoculated 35,000 persons per day.
In line with his directive to ramp up COVID-19 vaccination in the province, Gov. Arthur Defensor, Jr. has called on the mayors to start recruiting medical staff who will be deployed in their respective localities to augment their vaccination teams.
In his Memorandum No. 18, Series of 2021 issued on October 29, 2021, the 42 municipalities and one component city shall recruit medical officers, nurses and nursing attendants.
The memorandum determines the number of medical staff for recruitment by each local government unit (LGU) with a total of 156 medical officers, 312 nurses and 624 nursing attendants.
The Iloilo provincial government will pay for the said medical staff with the following rates: Medical Officers – PhP 2,627.50/day; Nurses – PhP 1,146.91/day; and Nursing Attendants – PhP 600.64/day.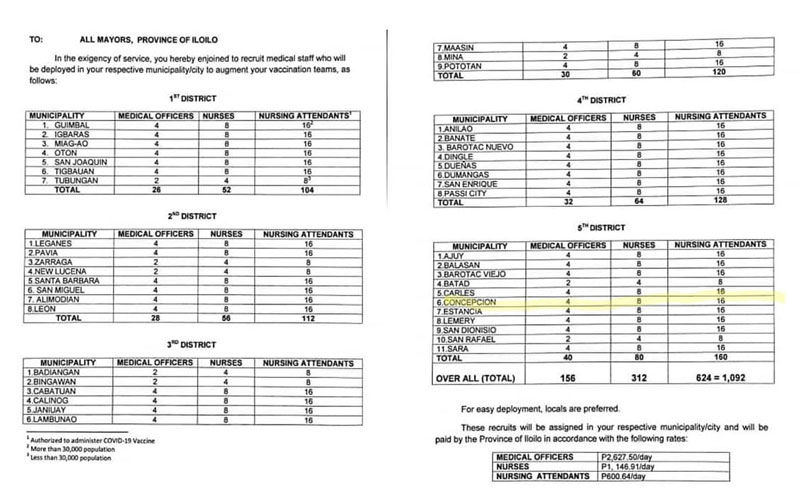 The memorandum also stated that "We (Iloilo provincial government) will stipulate a provision in the contract, "that in case the medical staff contracts COVID-19 during the effectivity and by reason of the performance of its duties under the contract, they shall be paid while under quarantine which period shall be used, as far as practicable, to prepare reports and other documentary requirement."
The hiring of medical staff to augment the vaccination teams of the municipalities shall take effect immediately and will last until December 31, 2021, after which the provincial government will evaluate if there is a need to extend their services.
Earlier, Gov. Defensor issued Executive Order No. 628 containing strategies to be adopted by the 43 local governments to boost their vaccination coverage.
With the deployment of additional vaccination teams, the province aims to inoculate 35,000 individuals daily until December 2021. (via Balita Halin sa Kapitolyo)