Iloilo restaurants that will make you nostalgic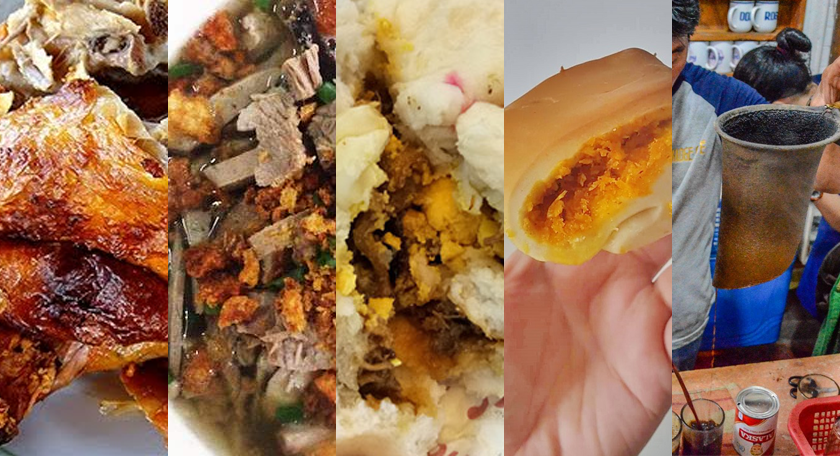 #PadayonKita Ilonggos by taking a look at the Iloilo's old but gold food places.

Express your love for food and tradition by continuing to support and buy from local stores.
Ilonggos love food. We love to eat, cook, experiment – we are all natural foodies. We celebrate small to big milestones in restaurants – weddings, baptisms, graduations, birthdays, payday, or simply just an impromptu dine-out.
It is no secret, however, that the food industry in Iloilo is among the most competitive business sector. To win an Ilonggo's foodie heart, your food must be extremely delicious (not something that they can have at home and which makes their home cooking taste better), good customer service, ambiance, and – of course – the value for money.
Here is a list of Iloilo food places which has stood the test of time, and seemingly an institution on their own. Get ready to taste the memories as we look back and reminisce our fond food experiences.
Breakthrough Restaurant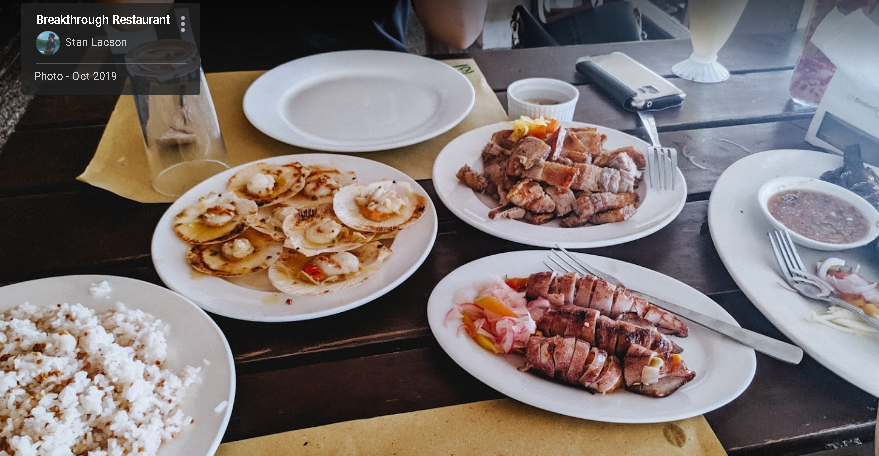 Breakthrough has been serving seafood tradition since 1986. For three decades, it has written a legendary story on the hearts and lives of Ilonggos. It has maintained its status as one of the best places to go if you want to indulge on fresh and authentic seafood dishes.
? Villa Arevalo District, Iloilo City, Iloilo
Tatoy's Manokan and Seafood Restaurant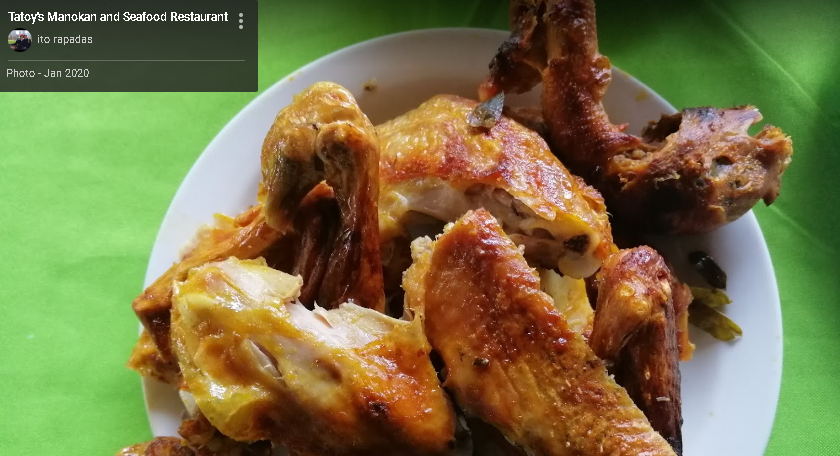 Just a few blocks away from Breakthrough, there's Tatoy's Manokan which serves the famous native lechon manok and seafood dishes too.
? Villa Arevalo District, Iloilo City, 5000 Iloilo
Roberto's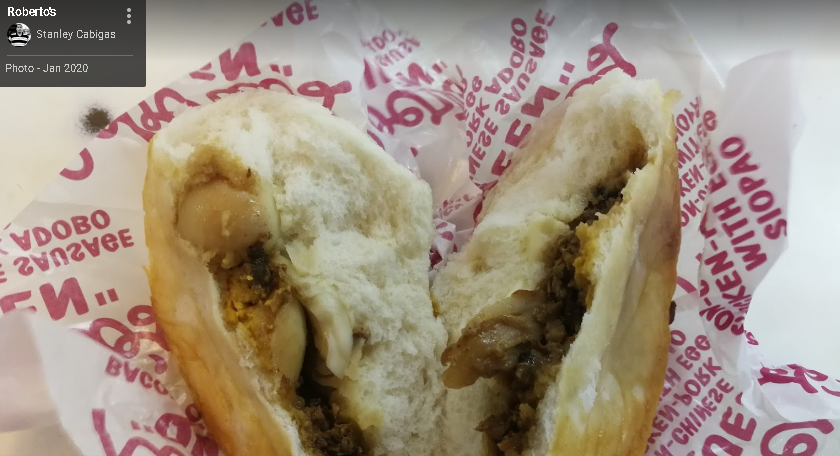 Roberto's is well-loved not just by the locals, but also by foreign and visiting tourists to the city. Established in 1978, it has maintained its famous spot as a top snack house in the city. The top seller? It is their best tasting siopao. Other favorites that you can also try are chicken bihon, meatball, and rice meals.
? 61 JM Basa St, Iloilo City Proper, Iloilo City, Iloilo
KongKee Restaurant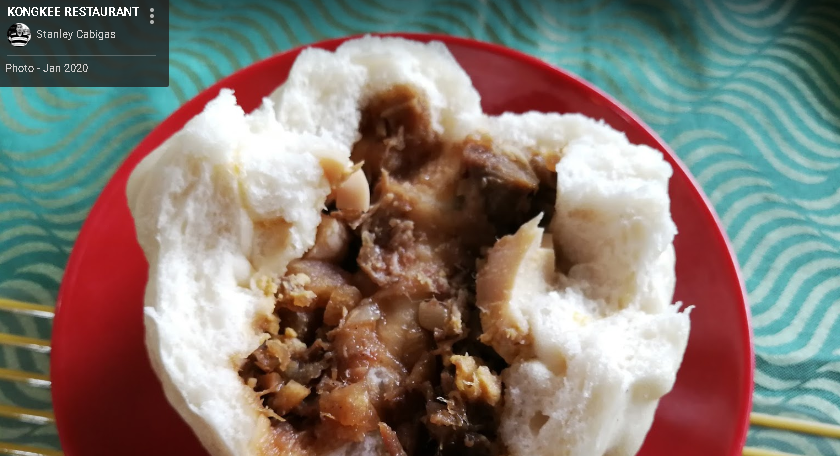 KongKee siopao is also something that you must not miss – the soft dough, tasty filling and reasonable cost. You can also grab a good Chinese food – a valuable experience and service that is Kong Kee since 1966.
? 23 J M Basa, Iloilo City, Iloilo.
Dainty House Restaurant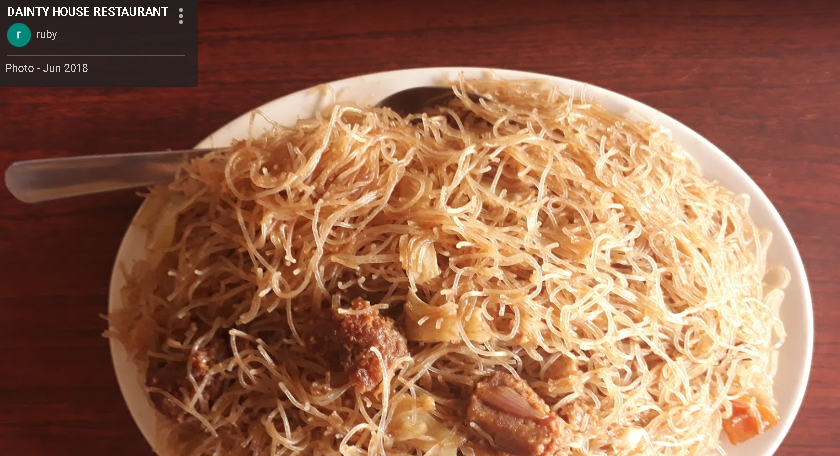 Dainty is cooking for Iloilo from as early as 1929. It has transferred to several location and Dainty has witnessed a lot of Iloilo's milestone. This is still the place where you can get one of the best tasting Pancit Sun Yat Sen paired with a pandesal.
? Iznart St, Iloilo City Proper, Iloilo City, Iloilo
Glor's Hamburger and Broadway Cafe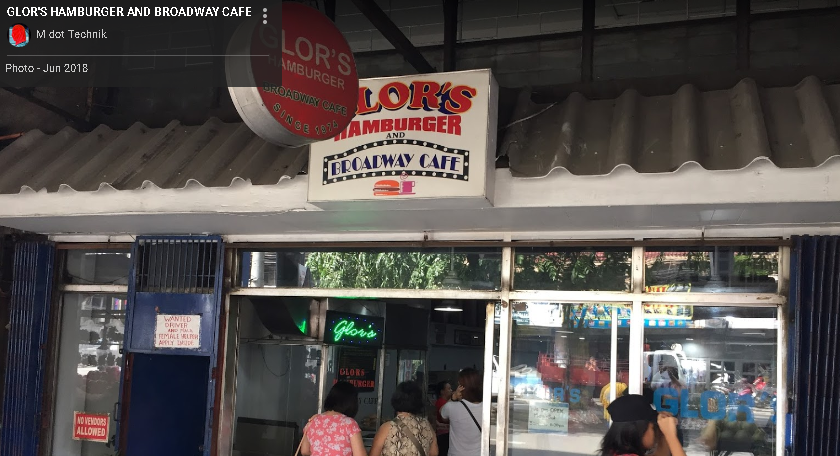 Glor's is famous for its burgers. It's been in the food industry since 1974. The place has re-branded to a broadway café and added items in their menu, but they have kept the old gold locally tasting burger that Ilonggos have grew up to with.
? 42 Ledesma St, Iloilo City Proper, Iloilo City
Madge Cafe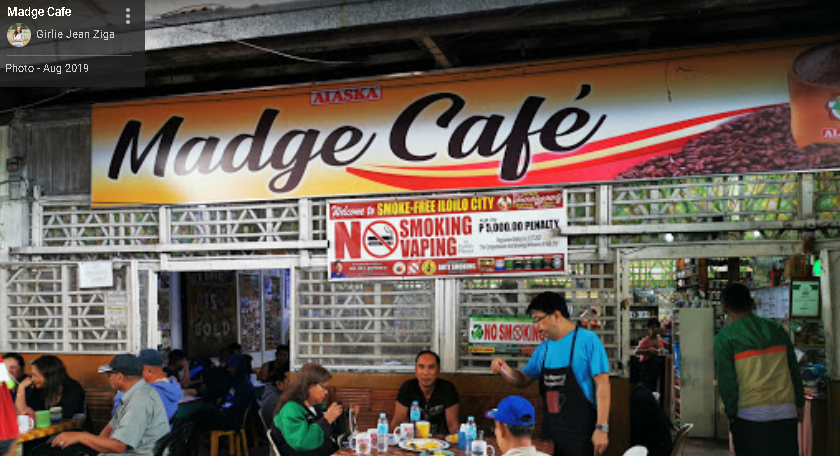 Madge is a coffee shop in Iloilo which you can find inside the wet market of La Paz district. It's 2020, but it is still using its original pre-war recipe. This is the perfect place to go when you need to fix your hot coffee and chocolate cravings.
? Lapaz Public Market, Cor. Rizal-Huervana Sts., La Paz, Iloilo City
Balbi's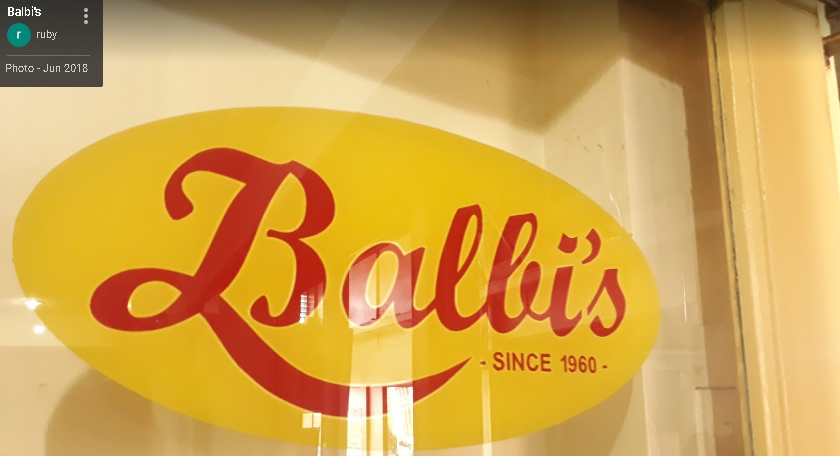 Balbi's palabok is well-loved since 1960. Decades have passed but they stick to their flagship menu. They offer rice meals and snack items, but their best-seller is still the classic palabok in solo and bilao servings.
? Valeria St, Iloilo City Proper, Iloilo City
Bird House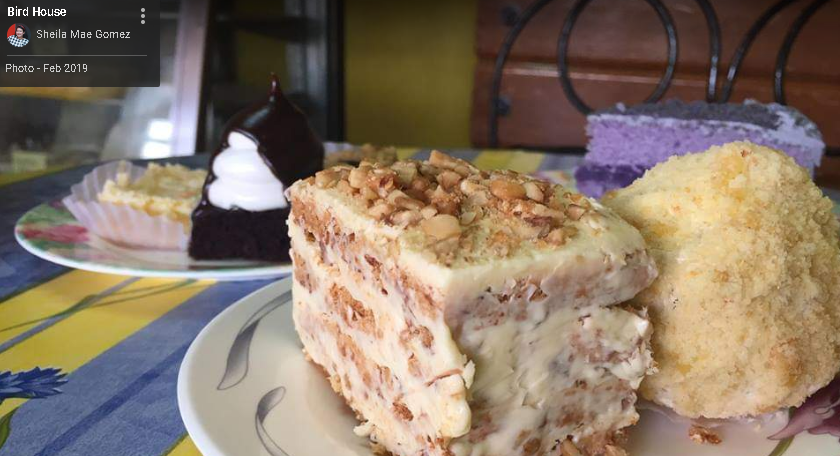 Birdhouse's snacks has made generations happy. From its thin crust pizza, cakes, pastries and short orders, this place is still a good one if you want to get a delightful merienda and desserts.
? Valeria St, Iloilo City Proper, Iloilo City
Buho Bakery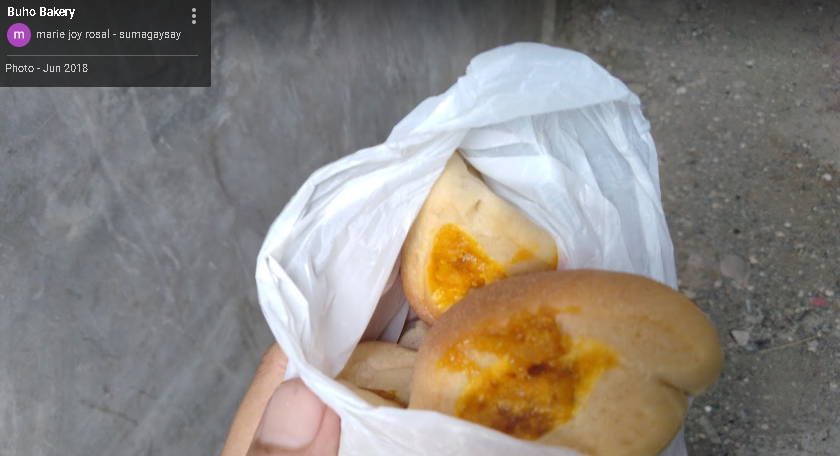 Buho Bakery is one iconic "hole" in the city. As early as 1960s, this bakery in an alley is baking hot breads for a cheap price. The top favorite is pancho but other breads are also worth a try.
? Alley between Mapa and Ortiz Streets
Batchoy in Iloilo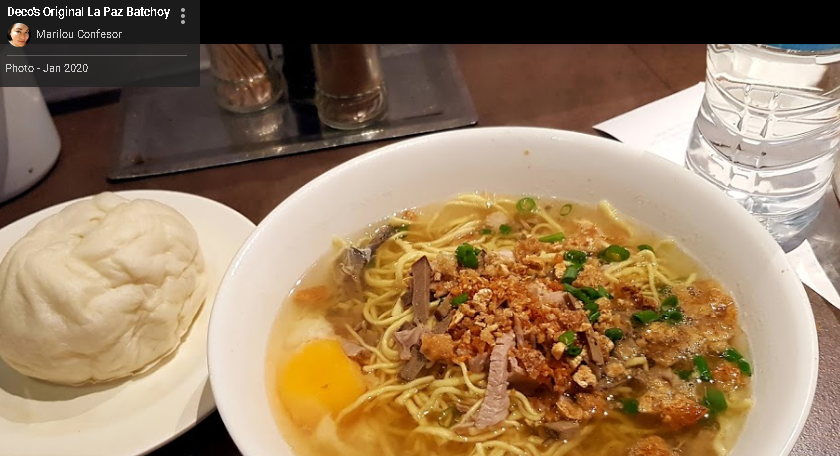 Lastly, Iloilo is the home of batchoy and there is a never-ending debate who's the original and the best. But as per individual preferences you can always choose what the best is for you. Deco's, Ted's and Netong's are few batchoy names that has been around for decades and it promises to give you the Ilonggo batchoy flavor and experience.
Restaurants are coping up with the pandemic
Modernization is taking a fastlane in the city. Iloilo is slowly getting filled with hip and trendy, instagrammable foodie places. Some of the restaurants we have listed for you have upgraded and they were able to go with the digitalization trend yet some held on with their tradition and with their secret recipe. In this COVID-times, how does these restaurants up their game?
Opening food deliveries.
People have reduced their exposure outdoors and minimized dining out as they have preferred to stay at their homes. More restaurants have tapped the help of external delivery guys or started to employ their own. This way, they can still continue to serve the Ilonggos with their food.
Practice safety health protocols.
Limited dine-in transactions, use of face masks, alcohol for sanitizing, and physical distancing are only some of the common practices that the management has employed to mitigate the spread of the virus and comply with government protocols.
Going digital.
Slowly, restaurants have established their online presence. From social media to apps, bloggers to websites – online strategies are never-ending and it has expanded to help everyone cope with the pandemic.
#PadayonKita, Padayon Iloilo
When you support and buy local, you do not only enjoy the food. You also help in continuing the tradition; you experience the culture; you provide jobs for their staff – and – you give back by helping revive the economy.