Honoring Ilonggo National Artist Ramon Muzones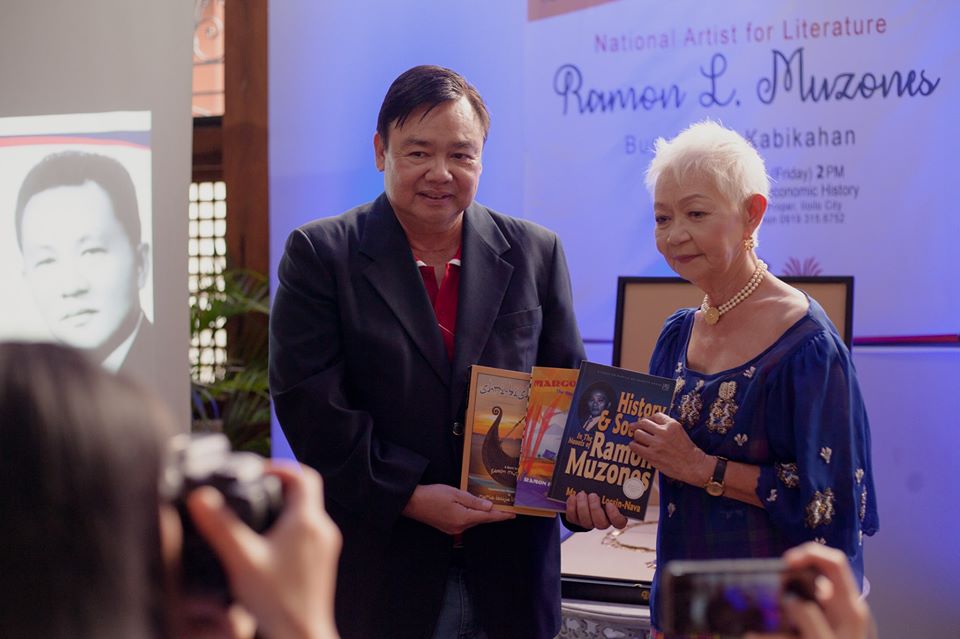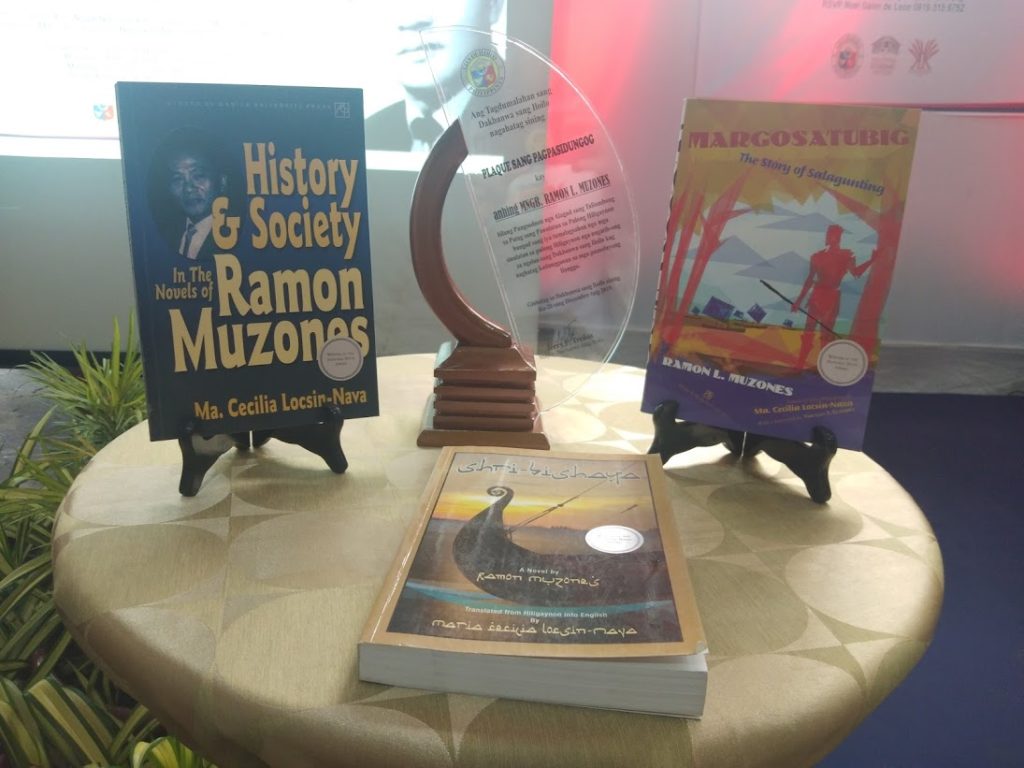 The Iloilo City Government honored the late Ramon Muzones, a National Artist for Literature. The event was held in the Museum of Philippine Economic History, J.M. Basa St., Iloilo City. 
In October 2018, Ramon Muzones, an Ilonggo writer, was posthumously awarded as a National Artist for Literature by President Rodrigo Duterte. He is the first writer in the Hiligaynon language and the only writer in a regional language to win the award.
Muzones was not only a novelist but a poet, short story writer, essayist, grammarian, editor, critic, and a lawyer. He graduated his Law degree from Central Philippine University, Jaro, Iloilo City in 1952. Muzones was quite the Renaissance man of his time.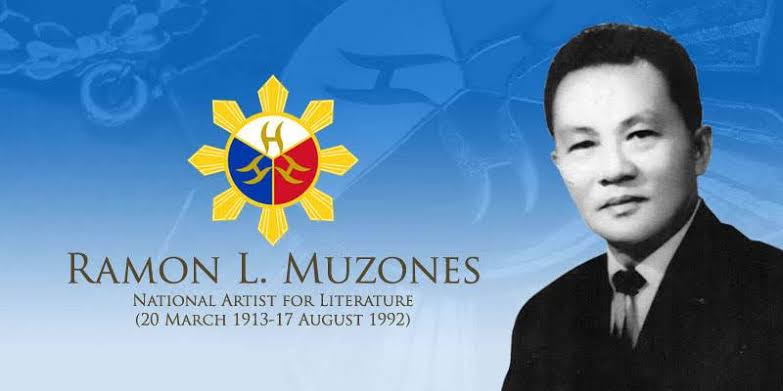 Ramon Muzones' first Hiligaynon bestseller
A prolific Hiligaynon writer, Muzones authored 62 novels in his lifetime. His most popular work is Margosatubig, considered to be the first 'Hiligaynon bestseller'. Margosatubig was translated into English by Dr. Cecilia Nocsin-Nava and published by Ateneo de Manila University Press. His novel Dama de Noche (1980) was known as the longest serialized Hiligaynon novel, with chapters published in the Yuhum magazine. He wrote the first feminist novel in Hiligaynon, Bag-ong Maria. He was also known for his comedy writing with Tamblot and the political satire Si Tamblot Kandidato Man. 
Virgilio Almario, current NCCA chair and a National Artist for Literature, expressed his appreciation for the Iloilo City Government and the Ilonggo community for valuing a local writer. According to him, literature seems to be the most under-appreciated art form compared to music, film, and visual arts. He mentioned that reading comprehension is low among students, and they should be encouraged to read. "Ibalik ang literatura sa puso ng kabataan." He hopes that teachers of literature also include the reading of Muzones' work in the classroom.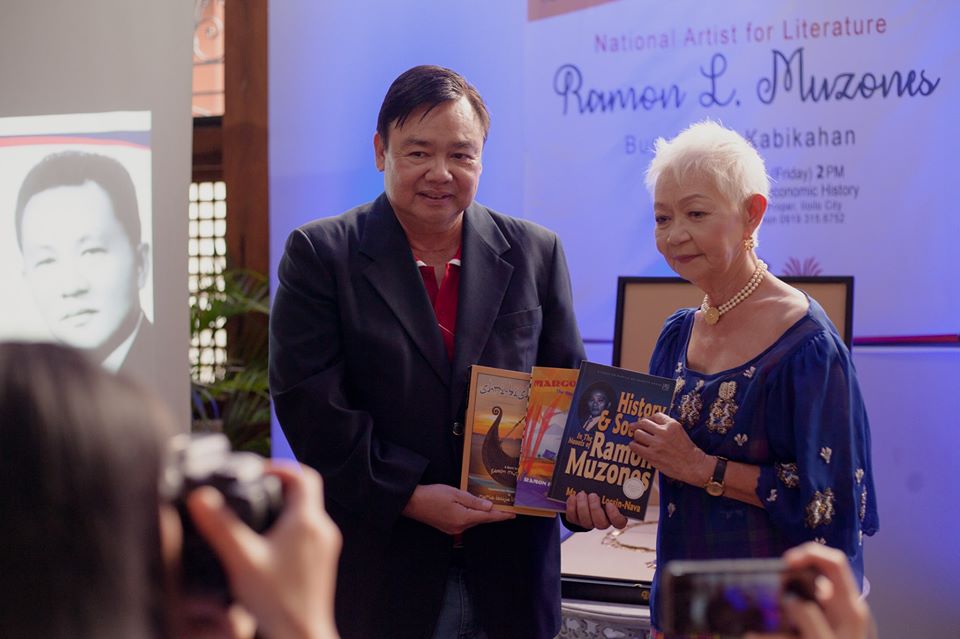 The event's highlight was a talk by Dr. Cecilia Locsin-Nava on Muzones's life and work. Dr. Nava is a Hiligaynon writer and scholar. She translated into English two novels by Muzones, Margosatubig and Shri-Bishaya. Both translated books have won the National Book Award. In 2018, Dr. Nava also received the National Artist Award in 2018 in behalf of the late Muzones. She also wrote History and Society in the Novels of Ramon Muzones. 
Dr. Nava also proposed an annual novel-writing contest in the Hiligaynon language to encourage reading and writing in Hiligaynon. Local writers and Mayor Jerry Treñas expressed support for this idea. 
As an aspiring writer myself, I am inspired by how prolific Muzones is as a writer. I look forward to reading his works.
In honoring Muzones, it is hoped that his works do not just remain in bookshelves and appreciated through awards. We Ilonggos should also read and share his work. Teachers can include his work in literature subjects and encourage students to read. Librarians can acquire books by Muzones and other local writers so that literature can reach more people through libraries. Even the casual reader can support local literature by buying and talking about books by our own publishers and writers. Who knows, maybe the next National Artist for Literature will be another Hiligaynon writer.
References:
Marfil, P.M.B. (2018 October). Centralian is National Artist for literature. The Central Echo Tabloid, p. 1-3.