MORE Progress in Iloilo Province
In a recent round table discussion initiated by the Iloilo Local Economic Development and Investment Promotion (LEDIP), Governor Arthur Defensor Jr. met and asked for input from the power utilities in the area considering that the power sector is one of the four major fundamentals for the economic growth of the province.
"We are positioning the Province for growth and investment, under our mantra which is more progress in Iloilo. It is a movement for the resurgent, progressive, globally competitive, and resilient province of Iloilo," Governor Defensor said.
Present in this forum are the power utilities operating in the Province of Iloilo namely: Iloilo Electric Cooperatives 1, 2 and 3, MORE Power, Palm Concepcion Power Corp, and Global Business Power.
The utility companies presented their plans, current infrastructures, substation and facilities location, and energy load capacities.
The LEDIP already identified the zones with huge development growth potentials like Pavia and Sta Barbara because of their proximity to the Iloilo International Airport and the Seaport of Dumangas.
"We are positioning the province for investment, in more practicality; we want to create a growth area in the Province of Iloilo. It will be strategically located, with reference to our Iloilo International Airport with our Dumangas Port, which we intend to expand in the next few years," Defensor stressed.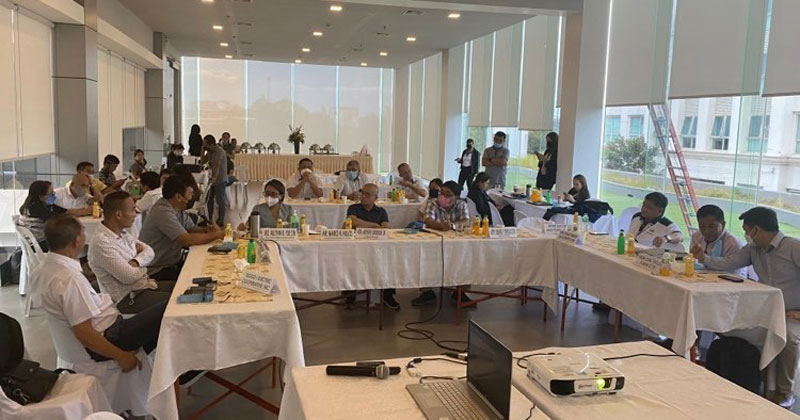 Defensor said that the information provided by the power utilities will equip his office in answering investors "so that when we promote the province, we are talking to our investors in the most concrete and practical terms."
Public Utilities roundtable discussion organized by Local Economic Development and Investment Promotion (LEDIP).
MORE than prepared
Ready to implement its expansion in the province, MORE Power presented its plans before the stakeholders.
Roel Castro, President and Chief Executive Officer of MORE Power, revealed that in addition to the 30/36 MVA substation in Megaworld that will serve the load requirement of Pavia, they will also put up brand new and state-of-the-art substations in Sta. Barbara and Dumangas with a load capacity of 30/36MVA and 15/25MVA, respectively. These are the areas being considered economic corridors of the province.
Further, MORE Power will also put up substations in Passi City, San Miguel, and Anilao with an overall dependable capacity of 130MVA.
Brand new and reliable distribution network facilities and vehicles will be put in place in the 15 municipalities and Passi City within 5 years from the effectivity of the expansion law.
Mr. Castro assured the Governor and LEDIP that the private distribution utility is capable to implement those projects.
"We have the available financial resources to fund Capital Expenditure (CAPEX) to immediately address the growing demand," Castro said.