MORE Power Iloilo says no to vaccine 'fake news'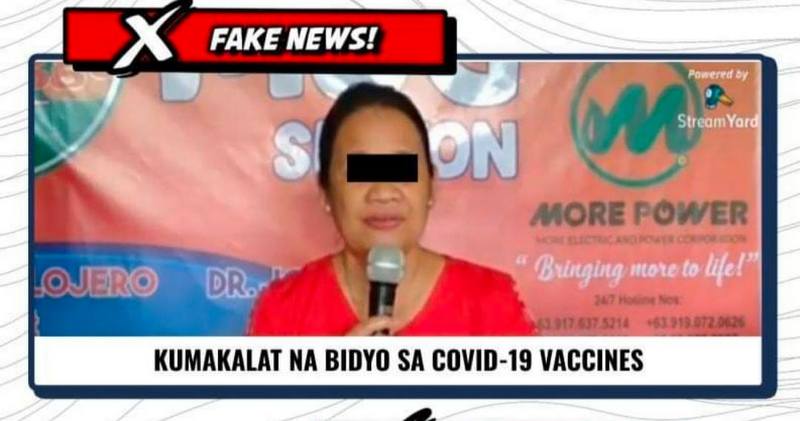 MORE Power clarified that it does not endorse 'fake news' on COVID-19 vaccine after a video with its logo went viral.

The DU has been helping Iloilo City Government in COVID-19 response and vaccination program.
MORE Power Iloilo announced online that it is not endorsing any misinformation on the COVID-19 vaccine as they have been very supportive of the government's vaccination program.
Iloilo City's power distribution utility (DU) issued a disclaimer after its logo was seen in the backdrop of a local talk show tagged by the Department of Health as 'fake news.' The talk show entitled 'Mug Session' went viral online after it guested a local doctor who does not support COVID-19 vaccination.
MORE Power said clarified that it "is not in any way associated on the wrong information tagged as fake news by the Department of Health particularly published on a local talk show 'Mug Session'".
The DU explained that having its logo as a backdrop "does not necessarily imply our endorsement of the views expressed by them. Plain and simple, MORE Power is just one of the sponsors and therefore has no control over the nature and content of the said program."
"As we face this pandemic, MORE Power has been very helpful to those seeking our support including public information programs hosted by the local media to aid them get through this current crisis, but we take no responsibility for, and will not be liable for, any incorrect or inaccurate information, whether issued by them or by their program guests. Any reliance by its viewers place on such information is therefore strictly at their own risk," MORE Power said in a statement via its Facebook page.
To recall, MORE Power donated PPEs, testing kits, and other essential goods to the Iloilo City Government as part of COVID-19 response. It also energized border control checkpoints, donated generation sets for vaccination sites, and facilitated orders of Moderna vaccines for Philippine Chamber of Commerce (PCCI) – Iloilo Chapter.