Life Lessons from Great Dads and Gift Guides at SM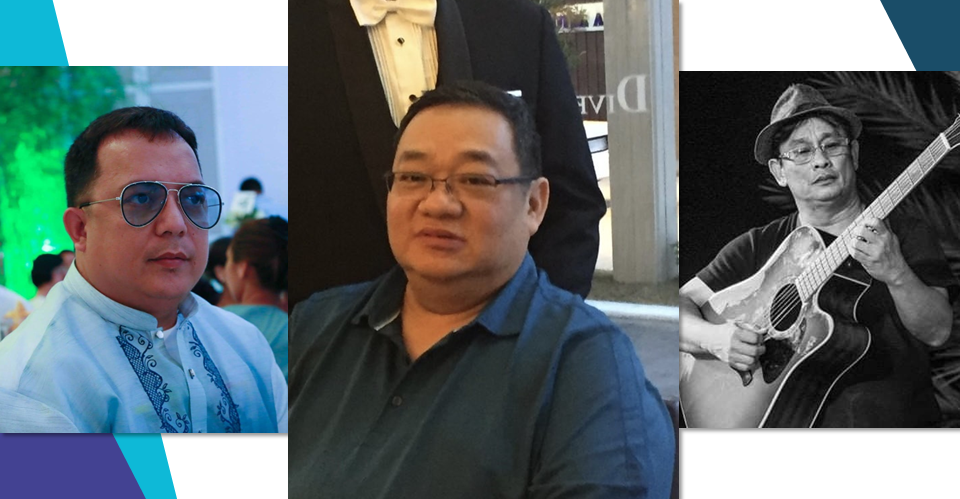 Words will never be enough to truly express our gratitude to our fathers and the people who assume the role. Our mothers may have given us the drive to accomplish things, but our fathers gave us our dreams. Thanks to them, we look forward to a better future.
As we celebrate an occasion for the renewal of the love and gratitude we bear to our fathers increasing and enduring through all the years, we look into some life lessons shared by great dads to their children from the Cities of Smiles, of Love, and of the Living God.
And before we start worrying about what to get our father for his day, we can relax a little because SM got us covered with some gift guides and tips for great deals.
AweSM Dad from Puerto Princesa
Mr. Richard Ligad, Acting City Information Officer
"My father is just like SM. He got it all for us!"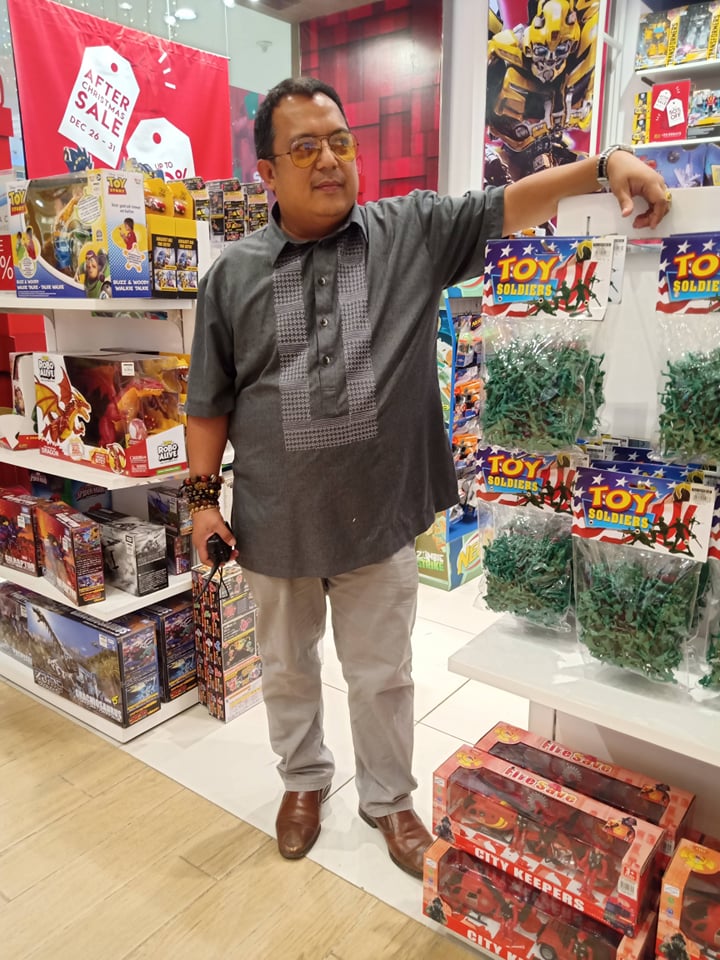 Jan Charlie Ligad, the eldest son, describes his father as "awesome, superb, and hyper" as he witnessed all throughout his childhood how his father worked really hard to raise them well while also being very helpful to others.
He emphasized how his father finds it difficult to simply say no when others are asking him for help. This is something that he considers he inherited from his dad. "I must say, good traits that you inherited from your parents can't easily be undone."
He also recalled his father telling them, "When you work, you work with your heart; and when you help, you help wholeheartedly," which gave him an impactful lesson on kindness. "He always reminds me that no matter what happens, choose to be kind even if others are not."
Living under his mom's care, Jan admitted that he barely sees his father nowadays after his parents got separated. So, every meeting is a joyous moment for them.
Jan recounted how he once met his dad at The SM Store during the holiday season. His father was buying gifts for his siblings and he teased his father to buy him gifts too. Being a fun guy that he is, his father pretended his son's request fell on deaf ears and acted as if he was a security guard of SM. They both laughed along with the other shoppers who witnessed the playful encounter.
"I took a picture of him at that moment. Gosh. Memories! Thanks for that SM!"
Apparently, Mr. Richard is fond of shopping at The SM Store to look for things that can make his children and himself "look good and cool". Jan confessed, "he is some kind of fashionista."
For your fashionista dads, it would be a treat to buy them gifts at The SM Store Puerto Princesa until June 20, 2021, when there are great gift items at up to 50% off. There is also an extra 10% discount for minimum spend of P3,000.
Jan added that his father, before the pandemic would also always bring them in SM Cinema to watch a movie. "Our month is not complete without us watching movies," Jan said.
Even though his father has his own family now, Jan and his siblings still get to bond and remain in touch with their father. "We eat, we shop and we love to watch movies. Even though he is not living with us in one roof, but whenever we are with him at SM, it feels like home."
Mr. Richard, also known as R1 in Puerto Princesa, joggles not just two functions but actually five administrative designations in the City Government of Puerto Princesa from information, anti-crime, to traffic management.
"For a hard-working, dedicated man, I think he deserves a vacation and a cold beer. During these times I can see he is having a really hard time at work that's why for me it's better for him to just take a rest for a while and recharge for a bit and be ready again for what's ahead of us."
For gift ideas to aweSM dads like Sir R1, techy stuff at great deals with exciting freebies are available at SM Cyberzone.
SM Appliance also offers 5% discount on select great finds; while Ace Hardware, the Toy Kingdom of most dads, have up to 20% off on select "father-ly" items. Other father treats could be found when you visit SM City Puerto Princesa in Facebook.
Loving Dad from the City of Love
Mr. Jerry Sy, Proprietor of Nike Sportscenter, Pacsafe and Rai Rai Ken at SM City Iloilo
"He's a very loving father."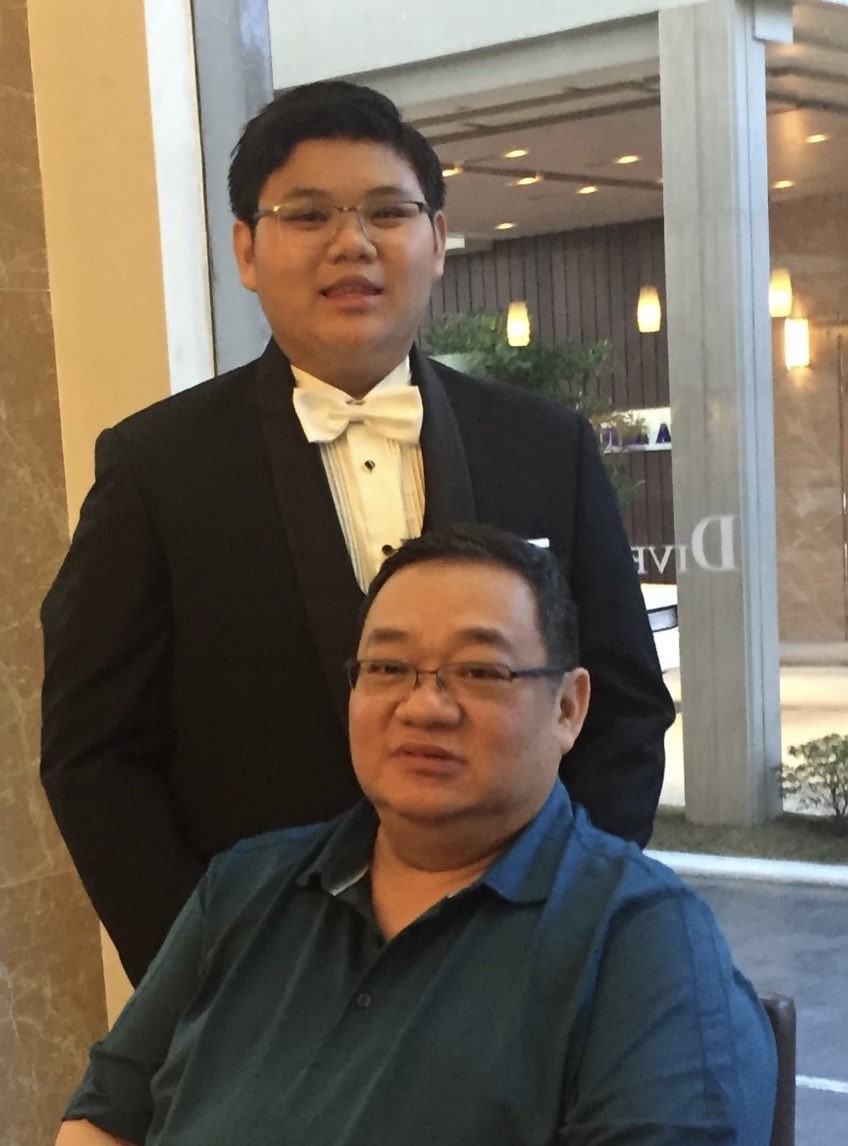 That is how the youngest son of Mr. Jerry Sy, Jyles described his father, who he also characterized as being an understanding and hardworking dad.
Jyles considered his father's sensitivity to the needs of others and being considerate as traits he shares with his dad. "We are both understanding."
Joggling more than one business is no easy task. As the Sys add more brands in their roster of successful businesses, the youngest son highlighted the greatest lesson he learned from his father, who made all the necessary efforts to achieve what they enjoy now.
"Always look back where you came from and who were with you from the very start," Jyles recalled his father imparting this life lesson to him and his siblings.
With the Father's Day coming up, Jyles considered that it is his father's time to get a treat. In most occasions, his father would always bring him to the iconic Toy Kingdom at SM City Iloilo, most especially if he got an honor in school.
"This time, I think my father deserves a great treat for being a Hero… a great dad indeed!"
Great treats for all the fathers are available at SM City Iloilo until June 20, 2021. Enjoy these treats at the comfort of your home or a special feast at home by ordering in advance for a surprise treat dedicated to our loving Dads. Simply call and place your advanced order and enjoy FREE DELIVERY from SM's Your City Shopper!
Can't decide on what to give your father? Order a Dad's Day Sodexo Premium Pass and give dad his well-deserved shopping spree! Plus get a free gift for every P500 gift pass purchase! Order for delivery or pick up by messaging SM Customer Care on Viber at 09228761111.
Simple Dad from Bacolod
Mr. Esteban Neleus Dingcong, USLS-Bacolod Religious Studies Professor
"My dad is the simplest, most talented and most God-centered person I've ever known."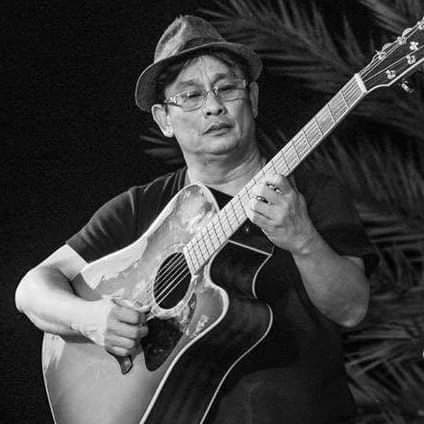 Bacolod-based host and voice talent Danielle Louise "Dani" Dingcong claimed that she got her love for music, love for God and love of family from her father.
Dani shared that her family, especially her relationship with her father helped her maintain a more 'positive' view of life amidst the challenges of Covid-19.
With a lot of life lessons from his father, Dani considers the best one to be "Why mourn for the dead if you can make the living hear and feel your love?". She said that this lesson empowers her to celebrate life every day by valuing time with family, friends and loved ones.
"I am glad that I have a Dad, a father who leads this family to God every day," the ABS-CBN's The Morning Show host said.
Recalling a memorable experience with her dad, Dani remembered their "best date ever" that her dad really enjoyed. It was when they watched the Negros Play at SMX. "I'm happy that SM is a venue for us to appreciate grand concerts such as these."
We can't have concerts yet, but it does not mean we can't have that best date with our fathers this coming Sunday. Despite the existing restrictions, SM got us covered in making our SuperDads feel extra-special.
Let #SuperDadsRuleAtSM by treating them to some fun #DineInSM moments, shopping at the "All for Dad" Bazaar, checking out the coolest cars and bikes, joining the aweSM Dance Challenge on TikTok, and so much more!
For Professor Dingcong, restaurants at SM City Bacolod "na may sabaw" would definitely be a go-to especially this coming weekend. He also loves Uniqlo and Crocs, his daughter believes.
Treating your dad or buying him a gift is simply made safer and more convenient at SM. In Dani's words, "SM offers comfort. SM offers convenience. We can spend a day not jumping from one place to another, but getting everything we need in one mall. And that makes my dad happy."
Being a dad was never easy. It might seem so when we are still young. But as we grow up, we would realize how amazing our fathers are because they made such a difficult job look like a walk in the park.
With all their love and sacrifices to provide everything their children need, our great dads also deserve everything. If only we could offer them everything, why not. But because we have limited resources and capacities, a special treat or a thoughtful gift might just be enough this Father's Day.