MORE Power security personnel are also "Guardians of the Environment"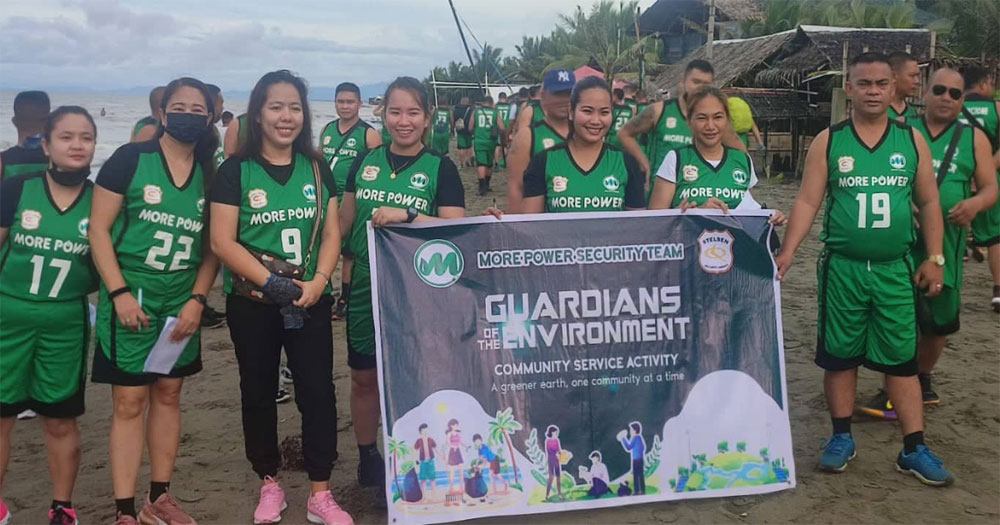 MORE Power security team led a cleanup drive in Arevalo coastlines over the weekend as part of the company's push for sustainability.

Dubbed "Guardians of the Environment", the personnel were able to collect 15 sacks of garbage and debris.
In line with its mission of supporting Iloilo City achieve its overall goal through the company's sustainable environmental protection and preservation efforts, More Electric and Power Corporation (MORE Power) conducted a cleanup drive led by its security team on the coastlines of Arevalo.
MORE Power's third-party security personnel Stelsen security force led the cleanup drive this Saturday early morning. Instead of their usual issued firearms, they held broomsticks and sacks as they enthusiastically went to coastal areas of Villa Beach and Calaparan.
This project dubbed as "Guardians of the Environment" is just one of the environmental initiatives that MORE Power actively implements for the communities. The activity focused on the theme "A greener earth, one community at a time."
MORE Power's volunteers from the Security force picked up and collected debris and trash along the coastline of Villa beach. Hours after the clean-up drive, they were able to gather 15 sacks of garbage.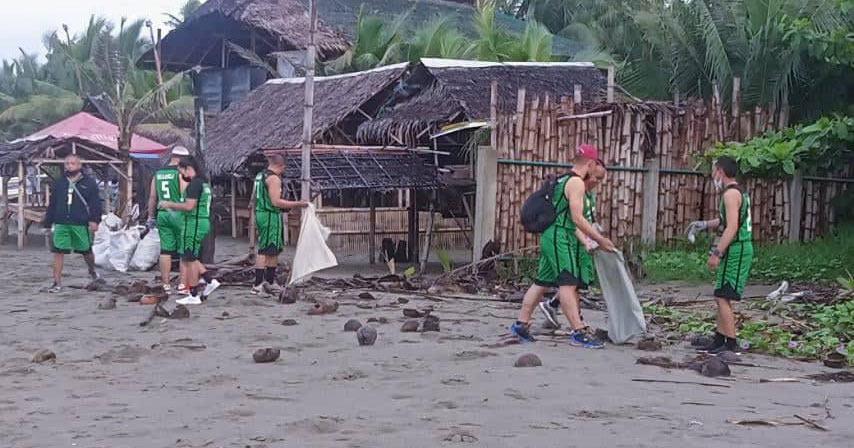 According to MORE Power's Head of Security, Mr. Rudin Tunting, they want to be part of every community service of the company and become role models in their communities and families.
"Everyone has a role to play in our society, but looking after Mother Nature is everyone's responsibility", Tunting said.
The Security team is responsible for securing the facilities and offices of MORE Power and on top of that, they also take an active role in apprehending power pilferers.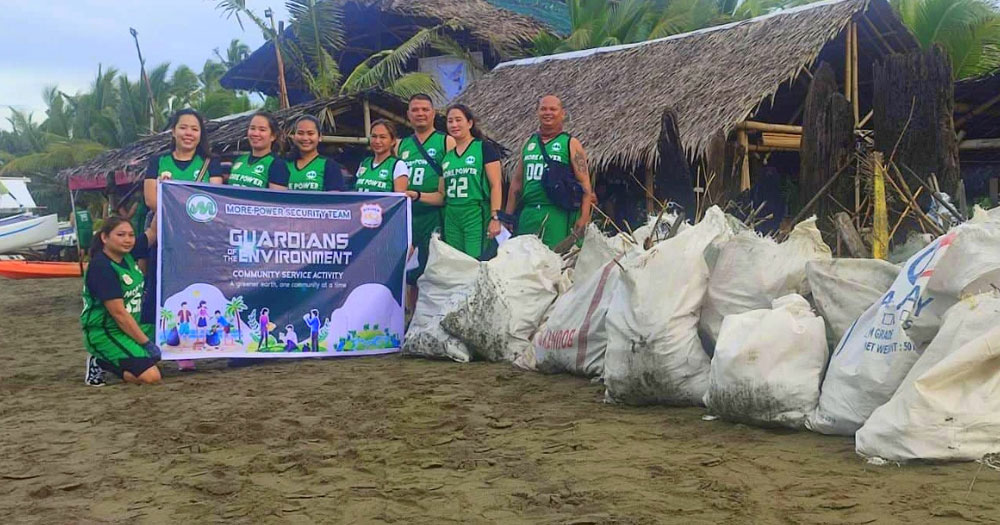 Employees and contractors of MORE Power regularly conduct clean-up drives, tree planting activities, and releasing fish fingerlings at the Iloilo River as part of the company's Corporate Social Responsibility.