Iloilo City wins 1st place in 2022 Kaunlarang Pantao Award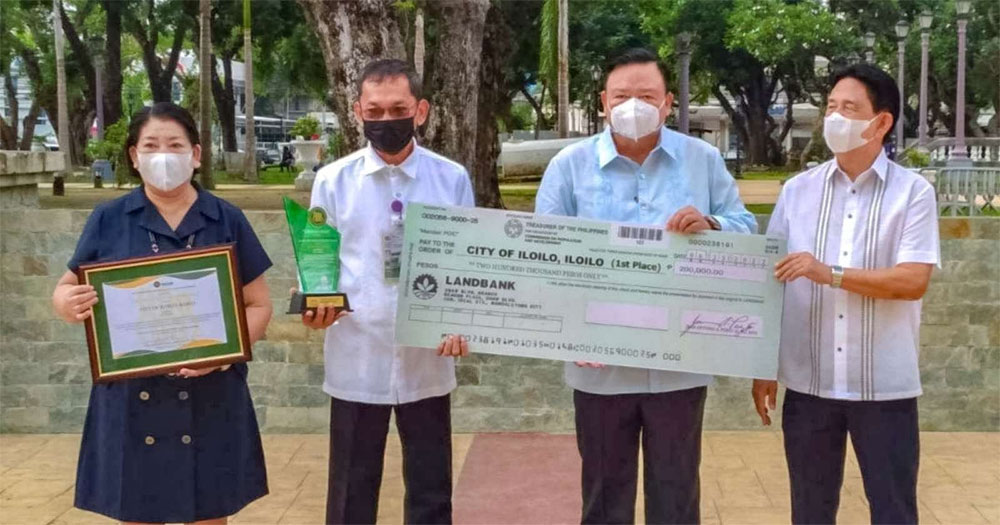 Iloilo City hit another milestone as it bagged the coveted Kaunlarang Pantao Award of the Commission on Population and Development (POPCOM) awarded on June 23, 2022.
The city won first place in the City Category "in recognition of its exemplary and undeterred commitment and initiative to empower Filipino families through innovative and sustainable provision of Responsible Parenthood and Family Planning program and services despite the challenges of the COVID-19 pandemic."
"I am very proud to share to all another milestone for Iloilo City as we bagged the coveted Kaunlarang Pantao Award of the Commission on Population. Despite of the pandemic we have successfully implemented various family development programs. Padayon kita sa pagdala sang maayo nga serbisyo para sa pumuluyo," Mayor Jerry Treñas said.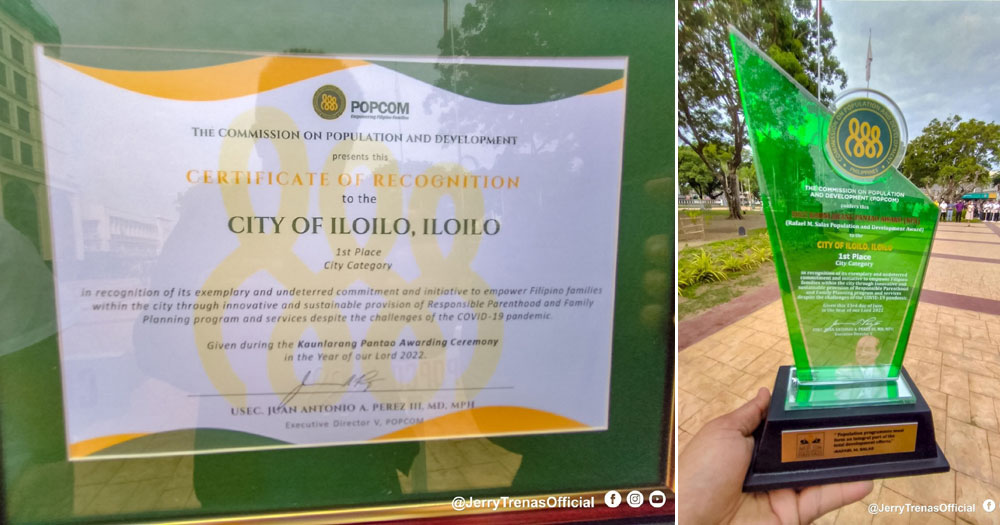 POPCOM also turned over last February 22 the three major awards and seven minor awards for Iloilo City during the 2021 Kaunlarang Pantao Award, namely:
🏆1st Place Kaunlarang Pantao Award
🏆Top 1 for Couples reached
🏆Top 1 for new FP Acceptors generated
📃Innovative strategies on Population-Health-Environment
📃Emerging good practice in times of Covid-19 pandemic
📃Conducting AHD class 2.0
📃162% of couples/individuals reached
📃100% support in encoding
📃Support in the establishment of Registry of Barangay Inhabitants and Migrants
📃446% of New Family Planning Acceptors
"Ini ang resulta sang aton paghimakas nga mabuligan ang komunidad labi na guid ang aton mga kabataan nga mahatagan sang manami nga buwas-damlag. Ang dedikasyon namon sa oras upod sang City Population Office, nagresulta guid sang pagkilala para sa aton ciudad. Padayon ang aton pagsulong sa pag-uswag," Treñas added.