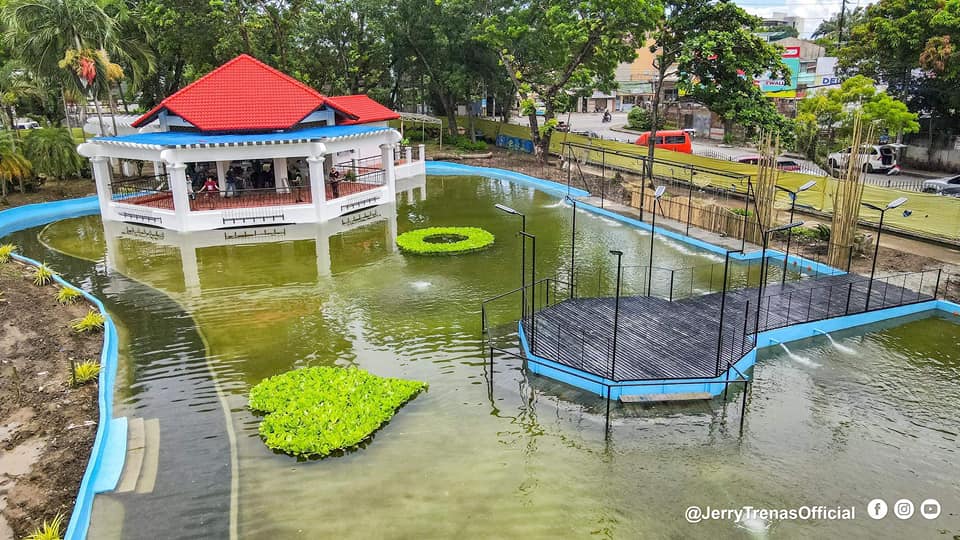 The Koi Pond in the city's largest La Paz Plaza had a soft opening on July 8.

The project was funded by Global Business Power Corp. as part of the makeover of the plaza.
The newly-built Koi Lagoon is the newest attraction in La Paz Plaza as it was opened to the public on Friday, July 8. It is part of the public open space's total makeover funded by private partners.
Mayor Jerry Treñas thanked Global Business Power Corp. (GBP) for more Public-Private Partnership (PPP) initiatives for the benefit of the Ilonggos.
"A new attraction has opened in our city and let us all enjoy this scenery. I would like to appeal to the public to take care of this attraction, kay aton ini, gani halungan naton," said Mayor Jerry Treñas. "Thank you to Global Business power for this partnership. Open spaces like this boost a sense of well being and helps reduce stress by providing respite."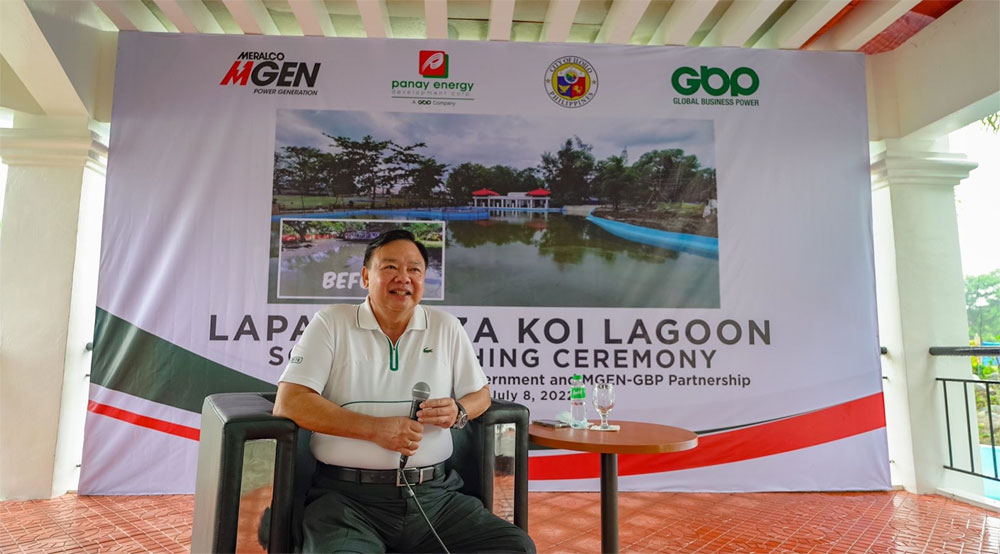 GBP through its subsidiaries Panay Energy Development Corporation (PEDC) and Panay Power Corporation (PPC), both based in La Paz, sealed a partnership with City Hall for the enhancement of portions of the 2-hectare plaza, the city's largest park and among the most visited recreational places.
The power firms financed P15 million for the transformation of the existing pond into a "Blue Koi Lagoon" and the establishment of a "Green Butterfly Garden," a brainchild of the First Lady Rosalie Treñas.
The improvement of the widely-renowned park is intended to promote La Paz Plaza, which is famous for sports, as a cultural and tourism spot, located within GBP's two adopted barangays, Divinagracia and Lopez Jaena Norte.
GBP earlier turned over Dungon seedlings to aid in propagating the mangrove species within the area. The donation aimed to increase the population of the tropical wetland tree, significantly contributing to the overall restoration of various waterways and rivers traversing the city.
GBP, a wholly-owned subsidiary of Meralco PowerGen (MGen), and a member of One Meralco Group is powering the good life of the Filipino through meaningful partnerships with the government that aim to make a significant impact and lasting value for the community.