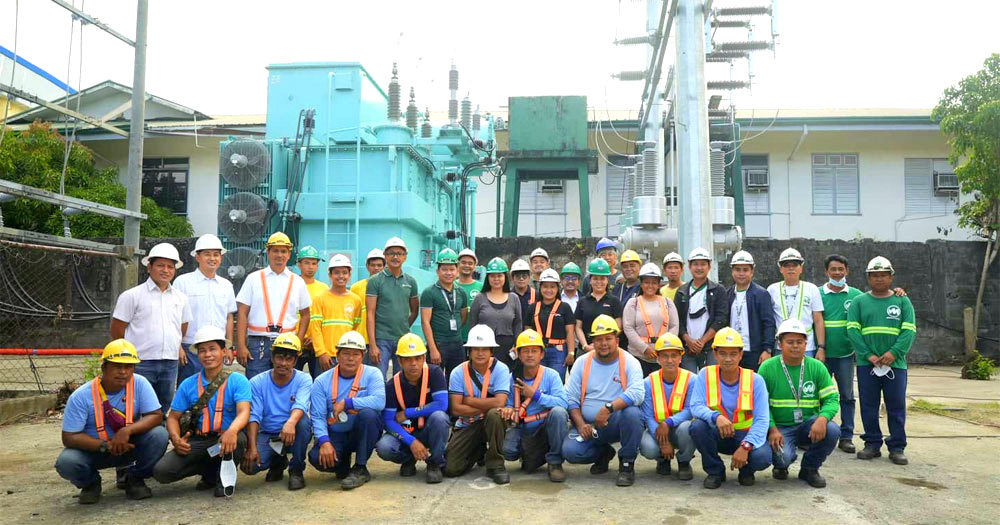 MORE Power replaced decades-old 20MVA transformer of previous DU in City Proper with a modern 33MVA power transformer.

The new power transformer is 'future-ready' with SCADA control capabilities.

The DU has been doing massive rehabilitation of the system to meet the growing demand of the metropolis.
More Electric and Power Corporation (MORE Power) has successfully energized its newly acquired 33 Mega Volt-Amp (MVA) power transformer in the City Proper substation over the weekend.
The pre-heating/energization and loading of the newly acquired power transformer were conducted on March 26 and March 27, respectively.
This replaced the over 30-year old transformer of the previous distribution utility that conked out last January 2022.
MORE Power was able to acquire the slightly used transformer from a major electric distribution utility in Luzon. The said transformer was manufactured by Fortune Hitachi of Taiwan.
The bigger and modern 33 MVA transformer was acquired to meet the growing power demand of the City Proper District.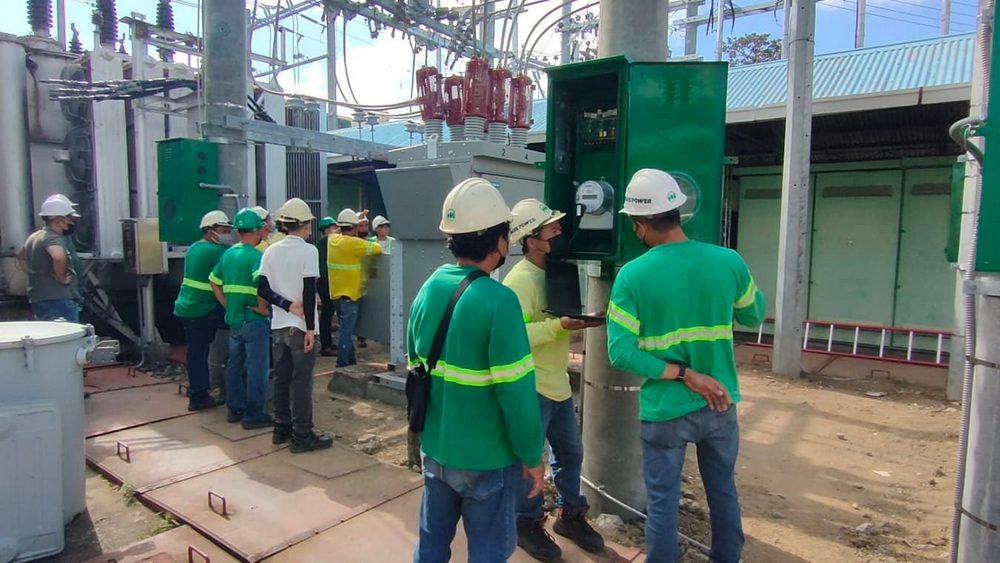 MORE Power tapped MIESCOR, a subsidiary of Meralco, for the commissioning of the said new transformer.
The total cost of the equipment and commissioning was around P50 million.
According to Roel Z. Castro, President and COO of MORE Power, this new power asset is just part of the P1.9 billion investment of MORE Power in its efforts to digitalize and modernize the distribution system.
Richard Ochava, president and chief operations officer of MIESCOR, explained that the 33MVA transformer addresses the capacity problem of the whole system. With the new transformer, the system's capacity increased by 8%.
"It is future-ready, and maintenance-free. We have already installed vacuum interruptors, so wala ng mga by-products in the operations of tap changer. Ang mga bushings nya are made of polymer, so wala ng mababasag," Ochava said.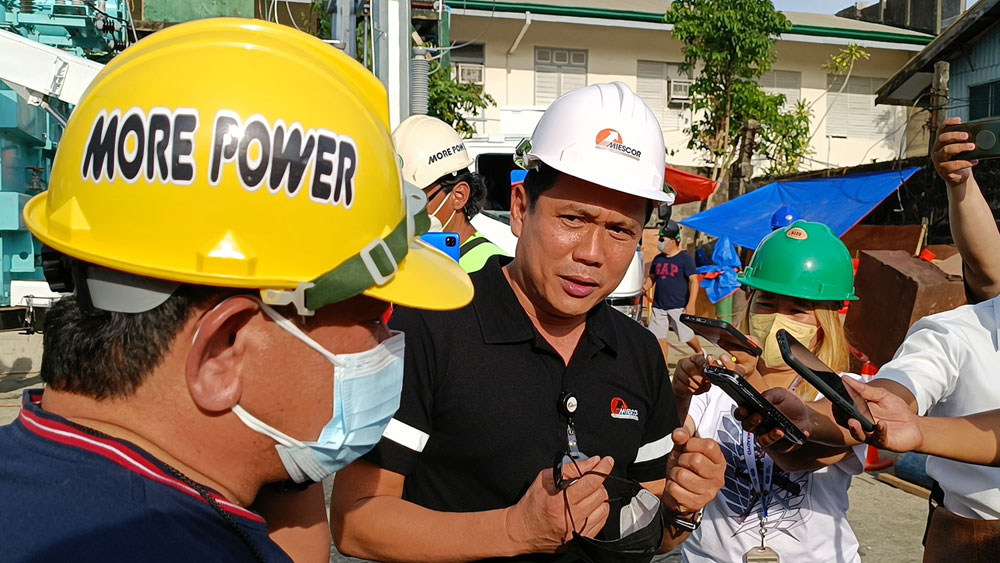 "Smart-ready na ang mga equipment natin. So, kung makikita na natin ang operations remotely, lahat ng provisions namo-monitor natin properly at handa na sya sa SCADA control system," he added.
MORE MAJOR INVESTMENTS THIS YEAR
Castro related that in addition to the 10MVA Mobile Substation which was installed in Megaworld last November 2020 and the new 33MVA substation, by September of this year, another 30MVA will be operational in the said business district to cater to the increasing demand.
Overall, by end the of the year, Iloilo city would have a total capacity of around 193MVA.
MORE Power allocated 1 Billion pesos for this year for the development of said Megaworld Substation, purchase of 30 MVA Mobile Substation, development of City Proper substation, improvement and upgrading of other substations and subtransmission lines, construction of Control Center building and associated equipments and reconductoring of various distribution lines.
Castro said that the modernization efforts of MORE Power are aimed at addressing systems loss factors, illegal connections, and power interruptions; reducing overloading; providing a cheaper and safer electricity supply to consumers; and delivering efficient and reliable customer service.
NETWORK REHABILITATIONS IN THE PAST 2 YEARS
As to rehabilitation works, MORE Power has been massively replacing old electric meters, undergoing replacements of delapidated and wooden electric poles, uprating distribution transformers, and installing conductors round the clock.
Figure shows that they installed and replaced 1,715 poles, 559 distribution transformers, and 21,802 total electric meters.
There were also 619 electric meters on pole transferred and 330 elevated metering centers, installed 8.36 km neutral conductors, replaced 12.98 km of primary line, and 15.98 km secondary line.
Since the start of its operation, MORE Power was able to install 240 Animal Guards, 189 Sets of Silicone Rubber Insulator, 31 Automatic Circuit Reclosers (ARCs), and 15 Load Break Switches (LBS).
The installation of these equipment was able to avert large percent of instantaneous causes or brownouts/ interruptions in the feeder.
Based on data, MORE Power's System Average Interruption Frequency Index (SAIFI) or the average number of interruptions a customer experiences (as of Dec.31, 2021) and the System Average Interruption Duration Index (SAIDI) showed 93-percent average decrease in interruption frequency and 85-percent average decrease in system interruption duration, respectively, within one year.
EFFORTS TO LOWER RATES
In May 18 last year, the city's sole power distributor switched on its 69-kilovolt (kv) transmission station in Brgy. Banuyao, La Paz district connecting 100 percent to the grid.
This has resulted to a major reduction in electricity rates as MORE Power was able to gain access to cheap rates after contracting a Geothermal power supply from Power Sector Assets and Liabilities Management Corp (PSALM).
For the first year of its operation, MORE Power's rate has gone down to as low as P6.2071/kWh from the average of P13/kwh of the previous utility.
With MORE Power, the electricity rate of Iloilo City is lower compared to other private distribution utilities and electric cooperatives in the country.
MORE Power through its Network Operations Department has also launched a system loss reduction program dubbed as "Oplan Valeria" and seized tons of electrical cables during a crackdown.
Oplan Valeria is a campaign against illegal electrical connections or "jumpers." The department has already conducted 1,549 operations or inspections involving illegal connections.
Of the figure, 1,449 were sent with demand letters while 122 cases have so far been filed against power pilferers for violating Republic Act 7823 or the Anti-Pilferage of Electricity and Theft of Electric Transmission Lines/Materials Act of 1994.
Meanwhile, the city's sole power distributor was also able to decrease system loss from 23.31 percent in May 2020 to 6.98 percent in December 2021.
BETTER CUSTOMER SERVICE
MORE Power also earned the trust of Ilonggo consumers, from ordinary power consumers to the business sector, because of its quick response time.
The average response time, from the moment calls are received until response team arrives on site, is 10 to 15 minutes.
From Feb. 19, 2020 to Dec. 31, 2021, MORE Power through its various channels was able to respond and address a total of 486, 067 calls or concerns.
Data shows that the social media platform with 48 percent is the top choice of consumers in expressing their concerns.
MORE Power has responded to 233,043 concerns thru social media. This was followed by responses thru 24/7 hotline with 139,237 or 29 percent and thru its customer welfare desk with 113, 787 or 23 percent.
Moreover, since March 2020, a total of 22,725 new applicants have been energized or legally connected.
Also, through MORE Power's Barangay Load Assessment Project, hundreds of barangay facilities have been turned to legal connection.
Data showed that 567 barangay facilities were assessed, 52 barangays have started paying out of the 173 assessed barangays without meter, 45 barangays have ongoing application for new meter and 128 barangays with new active meters.