SM Prime, DOST launch mall exhibit series focused on sustainability, disaster resilience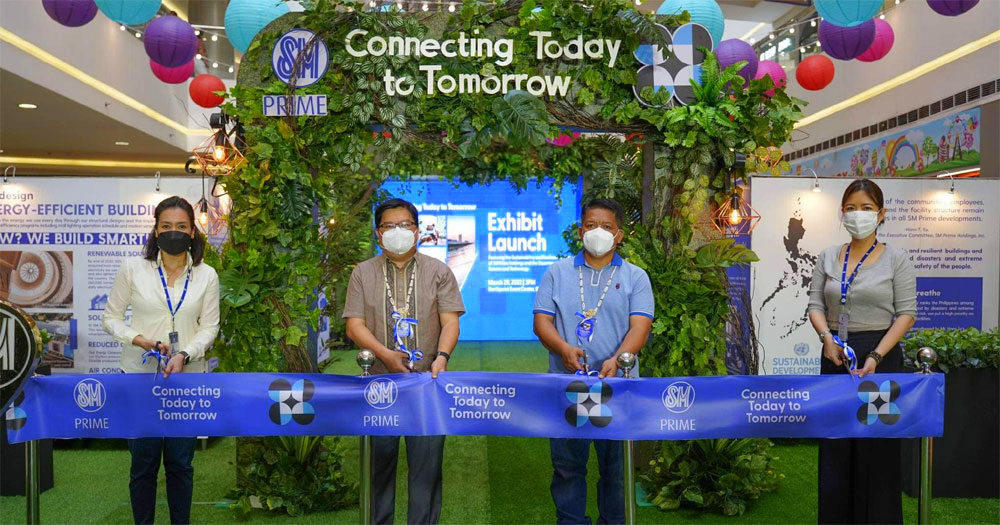 SM Prime and DOST showcase sustainability and disaster resiliency initiatives in an exhibit at SM City Iloilo.

The company employs a multi-stakeholder approach its initiatives, working together with partners in the public and private sectors.

Iloilo City Mayor Jerry Trenas showed support thru a video messaged shown during the launch.
SM Prime Holdings, Inc. (SM Prime) and the Department of Science and Technology (DOST) has partnered to raise awareness about sustainability and disaster resilience through an exhibit which comes to Iloilo City last March 29, 2022
The installation, which showcases the initiatives of the two organizations, especially those related to addressing climate change, will be at SM City Iloilo until April 24, 2022 at the Northpoint Event Center.
Climate change is the biggest environmental problem the world is facing today, with drastic increases in global temperatures recorded in recent years. According to the 2020 Annual Climate Report by the United States' National Oceanic and Atmospheric Administration, the combined land and ocean temperature has increased at an average rate of 0.8°C per decade since 1880. The average rate of increase, however, has been more than twice that rate since 1981, at 0.18°C.
This phenomenon has been affecting our planet's natural systems in many ways. For instance, there is strong scientific consensus supporting the idea that climate change causes typhoons to occur more frequently and contributes to stronger storms. For a country such as the Philippines, considered one of the most vulnerable in the world to the effects of extreme weather events, this is very alarming.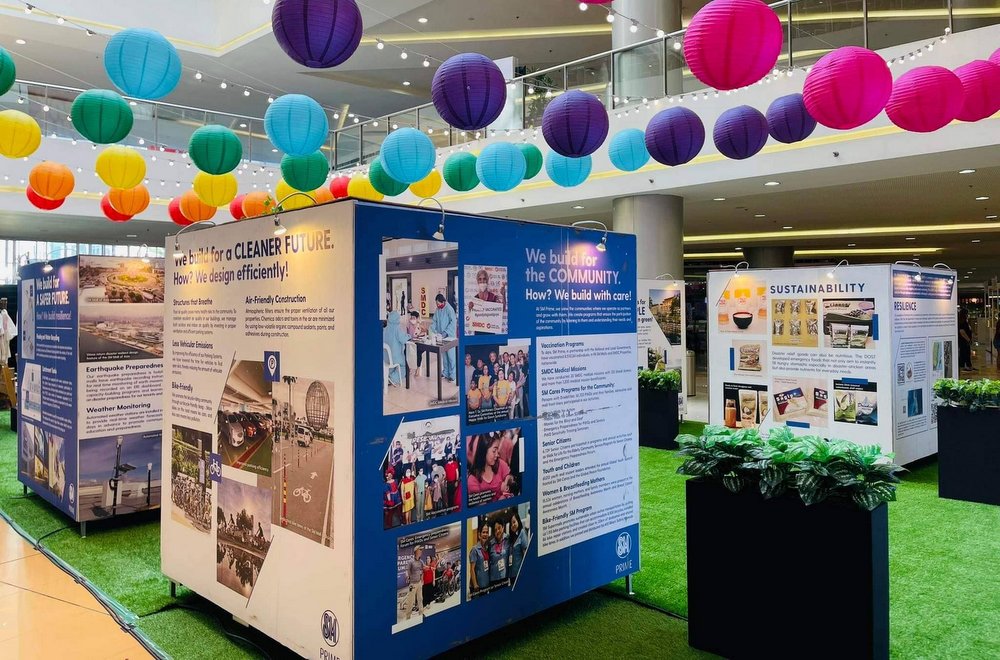 Being a responsible and trusted member of the community, SM Prime knows the importance of sustainability and disaster resilience in mitigating the impact of climate change and other environmental problems on our planet. As a trusted integrated property developer and one of the biggest in Southeast Asia, SM Prime is committed to promoting these two advocacies in all its properties, and the exhibit is the latest to be implemented as part of this commitment.
Joining SM Prime are its numerous business units, each with its own sustainability and disaster resilience initiatives. These include SM Supermalls, SMDC Residences, the Commercial Property Group, engaged in the development and leasing of office spaces; Leisure Resorts (Tagaytay Highlands and Pico de Loro) and the Hotels and Convention Centers business unit, which develops and manages hotels and convention centers across the country.
Sustainability and disaster resilience are at the core of SM Prime's business. In line with this, the company continuously allocates 10 percent of its capital expenses in features in its properties supporting these two advocacies, from rain catchment facilities to renewable energy sources and everything in between.
Aside from this, the company also employs a multi-stakeholder approach to sustainability and disaster resilience, working together with partners in the public and private sectors, and one of these is the DOST.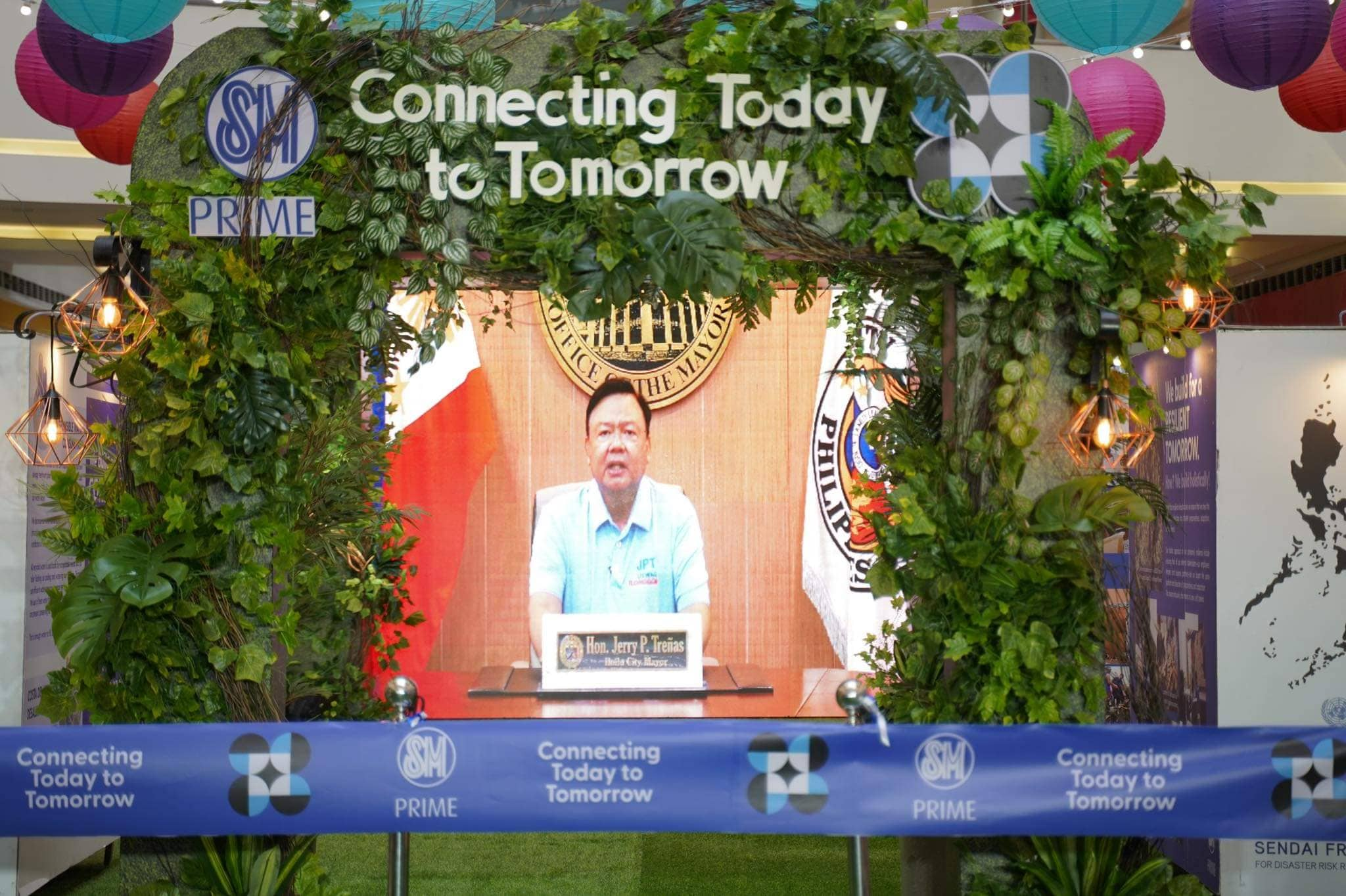 DOST 6 Regional Director Engr. Rowen R. Gelonga affirms the commitment of the agency for future initiatives on disaster resiliencely and community sustainability, as he believes that partnership and working together is the only way we can arrive to our shared future.
"DOST and SM Prime have enjoyed a long-standing partnership in promoting sustainability and disaster resilience in the country. In recent years, working together with visionaries like Undersecretary Dr. Renato Solidum, we have made great strides in facilitating discussions and creating long-term solutions in line with these two advocacies, and we hope to continue building on these achievements toward a more sustainable and disaster-resilient Philippines," said SM Supermalls President Steven Tan.
Speaking about the exhibit, Tan cited the leadership of Hans Sy which has inspired the company to "always look at ways on how we can make it better for the people and for the planet."
Iloilo City Mayor Jerry Treñas in his video message emphasized that Iloilo City is always committed in maximixing its potential in protecting the environment to lessen the impacts of climate change. The mayor expressed his utmost support to SM Prime in helping build climate resilience in urban areas and eventually creating more sustainable communities. OIC CENRO Neil Ravena was present as well to represent during the launch.
SM Prime, one of the leading integrated property developers in Southeast Asia, remains committed to its role as a catalyst for economic growth, delivering innovative and sustainable lifestyle cities, thereby enriching the quality of life of millions of people. Sustainability and Disaster Risk Reduction and Resilience form part of SM Prime's core business strategies. It ensures that its risk-informed investments catalyze sustainable development and positive change in the communities where it operates. To learn more about SM Prime's Sustainability and Resilience, please visit www.smprime.com/sustainability-overview.