Ilonggos are grateful for MORE Power Iloilo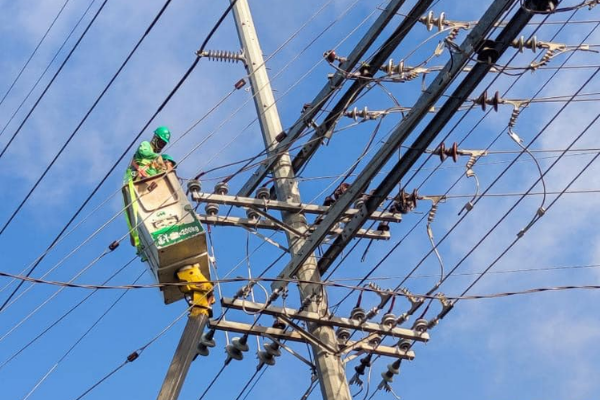 MORE Power helps Ilonggos process their own electric line the easy way.

More Ilonggos are making a shift to a more affordable and legal means of having electricity.

MORE Power means MORE savings.
Ever since MORE Electric and Power Corporation (MORE Power) has granted its franchise to establish, operate, and maintain a distribution system of electric power to the end users in Iloilo City, they vowed to ensure the affordability of the supply of electric power to the electricity consumers.
According to the MORE Power Average Rates, there was a decrease of P2.1272 from January to August in 2021 alone.

The Iloilo Blogger Society through IBS Digital took the initiative to interview some MORE Power consumers if how MORE Power has helped them in their expenses since MORE Power has become the Iloilo City's power distributor.
Shared connection to own
Jona is a mother of three. Two of her kids are in senior high school and junior high school respectively. Her youngest daughter is in kindergarten. She is working part-time as a yaya and her husband is a trisikad driver. Jona's current bill would only play around P100 or lower.
"Ti, wala man guid kami gawa gamit sa balay. Suga lang man ang naunay gid kag electric fan kung gab-e. Wala man kami TV kag iban pa nga appliances," Jona explained.
Prior to having their own electric meter, Jona was sharing electricity with her sister-in-law. Due to the lack of sub-meter and other tools to ascertain her household usage, Jona was paying P300 monthly as her share to the electric bill of her sister-in-law.
"Wala man kami sub-meter ti ginapatupaan lang namon sa P300 kay gamay lang man amon consumo," she added.
Jona had no chance to process her own meter with the old distribution company because she finds it too complicated and costly.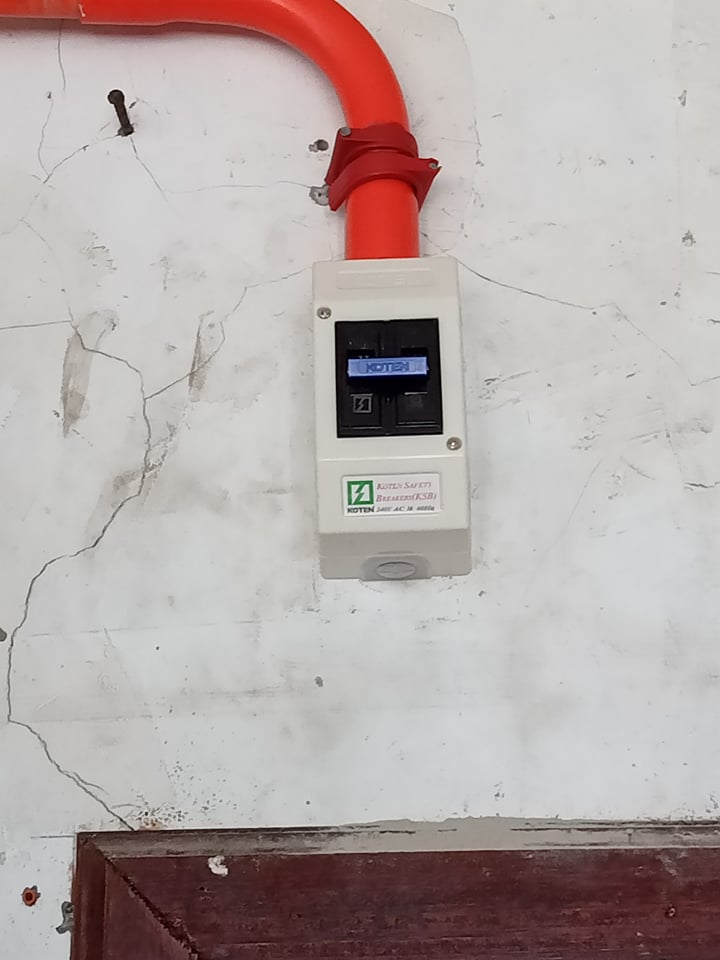 "Kadamo abi requirements ti sako man ko daan tapos hindi ko na ya kabalo sang mga proseso paano. Mayo kay sang pag-abot sang MORE, damo ko upod process tapos hindi isang bagsakan ila pagpabayad nila, pwede installment kag nakakita ko hulaman para matigayon ang amon kaugalingon nga metro. Tapos amo na eh, pag-abot sang bill nakibot ko nga wala gani galab-ot cein (P100). Ang sobra sa budget namon, ginadugang ko bakal galamiton sang mga bata sa modules nila. Gapasalamat man ko kay may extra na kami pangbakal mga papel – intermediate kag yellow pad, bond paper kag plete pakadto sa eskwelahan mag pasa modules," she said.
Chance to start anew
Jesus is a senior citizen, single and his living allowance comes from his niece abroad. He left Iloilo in 2010 and returned in the city in 2016. But during this time, he can no longer pay his electric bills until the old distributor cut-off his line due to non-payment. When his niece, Marie, knew about it, it was already too late as the interest has ballooned until the has amount become impossible for their family to pay.
"Wala lang ko kuryente eh. Ligom-dulom, ga kandila lang ko kung gab-e. Mga pila man ka tuig antos ko sa amo ni nga sitwasyon. Anay gawaron na abi namon balik ang kuntador namon kadako na guid sang balaydan," Jesus explained.
In the old setup with the previous distributor, the household which has existing meter cannot apply for a new one. The only remedy is that they have is to pay for their balance plus interests and other charges.
Marie is working abroad but when she knew about that MORE Power is taking over and they are giving new beginnings for all, she requested her friend to help her Tito Jesus process a new electric meter.
"Sang una galab-ot tag-singko mil amon bill eh kis-a lapaw pa. Amo na nga daw hindi kami kabayad asta nga nautdan nalang kag hindi na magawad kay kadako na sang interest. Pero subong sa MORE, nag hagan-hagan na gawa. Kis-a tag dos mil basta wala pa kami kaagi lapaw gid sa tres mil. Unay pa na akon radyo wala na kis-a patay-patay halin aga asta gab-e, may TV kung matak-an ko sa radyo, washing machine, refrigerator, rice cooker, heater kag daw tanan nga gamit ko nga de-kuryente daw hindi ko mahadlok mag-usar," Jesus described.
As someone who is living alone and with no helper, he finds it very convenient if he can use his electric appliances for his daily needs.
"Ang ma-save ko guro sa MORE Power ang hindi ko na kinahanglan mag-hire pa kabulig. Tagpila man na daan pa-sweldo ti pwede man ko katig-ang, kaluto, kalaba, kag ka tanan kay ti isa mo na lang man na ka saksak. Ang ibayad ko sa maubra, pwede ko nalang i-dugang bakal bulong ko nga maintenance kag mga vitamins," he concluded.
Jumper to legal
Albert is a solo-parent and a carpenter. His wife died and he is left with his kids to take care of. Before MORE Power has become the city's distributor, Albert is one of the "jumpers" in residential area.
"Bale may ara lang kami ginabayadan nga tawo kada bulan tapos siya na na matakod sa poste. Muna dako guid nga bulig sang nagpalapit ang MORE sa mga barangay kay naghapos samon makakuha legal nga koneksyon sang kuryente," Albert narrated.
According to him, the contact person he used to "hire" would ask of a minimum of P300 per month if you have the basic electrical appliances and would add P100 to P200 depending on how many appliances you have at home.
Asked if he knows that he can be held liable for violation of Anti-Pilferage Act, he responded: "Kulbaan man ko eh, bal-an ko sala akon naubra nga gapangawat kuryente pero kinanglan man sang amon pamilya ang kuryente."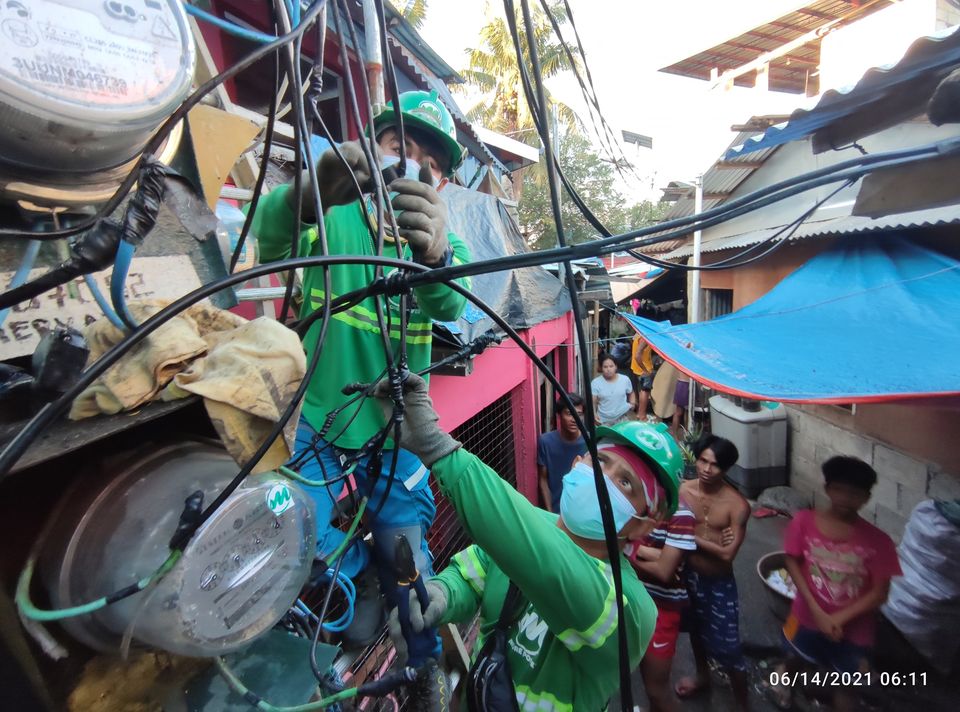 When he learned that MORE Power offers new chances for "jumpers", Albert immediately processed his legal electricity line.
"Kapoy man mag balik-balik sa ila opisina. Hindi pa ko gawa sagad mag sulat kag mag drawing mapa kag sketch pero gusto ko man mag-untat na usar sang kawat nga kuryente. Natigayon man nga natakdan. Sang una gabayad ko P700 kada bulan sa tawo nga na pero subong sa MORE tag P300 or P400 lang amon bill. Yadi pa man makadugang dugang bakal bugas kag isda. Kag daw tawhay sa paminsaron nga legal na imo kuryente," he expounded.
MORE Power Iloilo is not just offering the Ilonggos lower electricity rates, but also giving the community the chance to start again. While in the old distribution company makes the process of owning and re-owning your own electric meter is too complicated, MORE Power makes the process easier and faster. Countless Ilonggos were given the opportunity to have a legit electric connection and also the enjoyment of paying more affordable electricity rate.