MORE Power taps Justice Jardeleza as Independent Director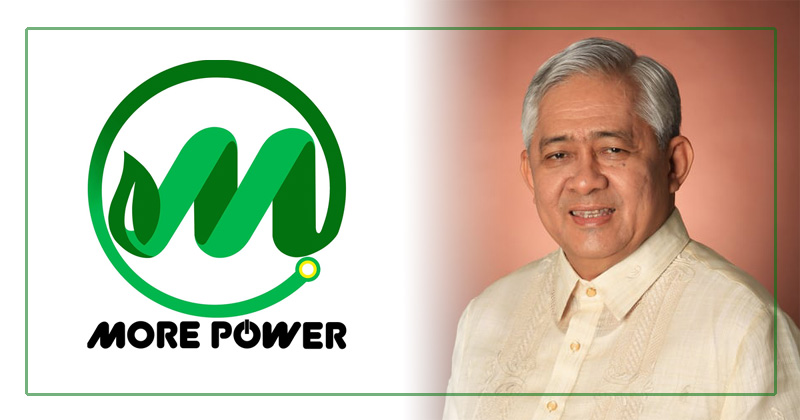 Retired Ilonggo SC Justice Francis Jardeleza joins MORE Power Iloilo board as Independent Director.

Jardeleza thankful for the opportunity to serve as part of Iloilo City distribution utility and protect interests of Ilonggos.
More Electric and Power Corporation (MORE Power) welcomed retired Supreme Court Associate Justice and Ilonggos' pride Justice Francis H. Jardeleza as one of its Independent Directors.
In a media interview, Jardeleza revealed that he gladly accepted the invitation of his friends – MORE Power's controlling owner Enrique K. Razon Jr. and president and COO Roel Z. Castro – to join the board of Iloilo City's sole power distribution utility. He added that the position will give him the opportunity to protect the interests of the Ilonggos.
"I'm very thankful that MORE Power gave me the chance to serve my fellow Ilonggos," Jardeleza said. "We call this 'giving back' and I hope to help in my own ways."
The Ilonggo justice vowed that as an Independent Director, he will fulfill his duties of care, loyalty, and obedience to the company and to the public.
The Republic Act No. 11232 or the new Revised Corporation Code provides that the board of the corporations vested with public interest shall have independent directors constituting at least twenty percent (20%) of such board.
An Independent Director is "a person who is independent of management and free from any business or other relationship which could, or could reasonably be perceived to materially interfere with the exercise of independent judgment in carrying out the responsibilities of a director."
Before joining the government, Jardeleza was an expert in corporate law having worked for ACCRA Law Offices, one of the country's top law firms; and became Senior Vice-President and General Legal Counsel of San Miguel Corp in 1996.
He remained with San Miguel until 2010 when he was appointed Deputy Ombudsman for Luzon by President Benigno Aquino III.
On February 6, 2012, Jardeleza's appointment as Solicitor General of the Philippines was announced, following the resignation of Jose Anselmo Cadiz. He took his oath of office as Solicitor General on February 20, 2012.
On August 19, 2014, President Aquino appointed Jardeleza as an Associate Justice of the Supreme Court of the Philippines, succeeding retired Justice Roberto Abad. On September 26, 2019, Jardeleza retired upon reaching his 70th birthday.
Jardeleza said his Ilonggo roots is more of an advantage in his new responsibility as he can always get a feel of what is happening in Iloilo City.
Despite staying in Metro Manila all throughout his professional life, Jardeleza said he never forgot his roots.
Jardeleza grew up in Jaro, Iloilo City, where he finished his elementary and secondary education. He earned his Bachelor of Arts degree in Political Science from the University of the Philippines Visayas in 1970.
He earned his law degree at the University of the Philippines College of Law at UP Diliman, where he graduated as salutatorian in 1974.
As a student at UP Law, Jardeleza was Vice-Chairperson of the Philippine Law Journal. He was admitted to the bar in 1974, having placed third in the bar examinations held that year.
In 1977, Jardeleza obtained a Master of Law degree from Harvard Law School.