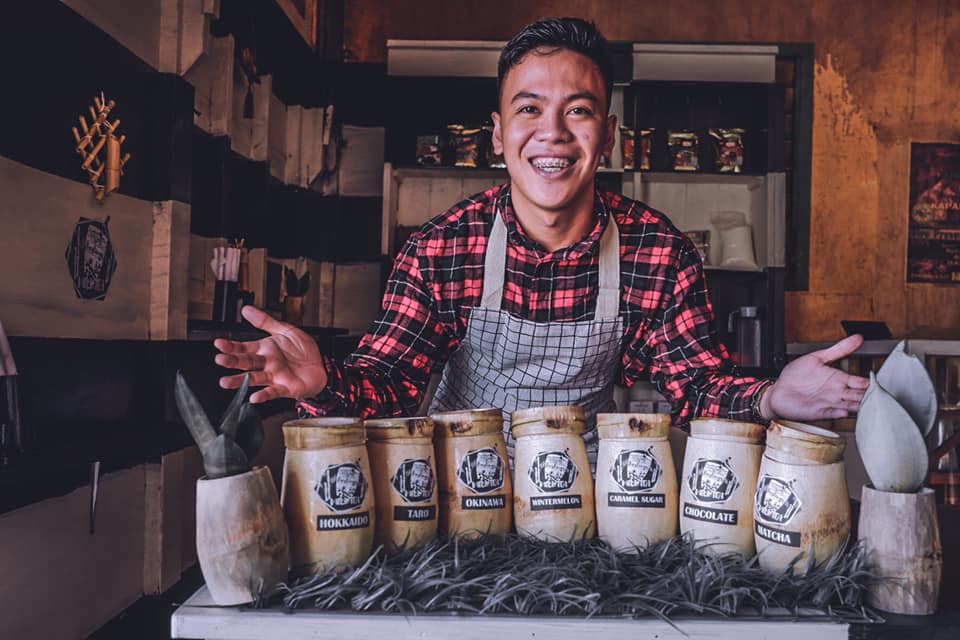 Darling's Milktea in Maasin, Iloilo is the only shop serving milk tea in a bamboo cup.

Milk tea the sustainable way is a brainchild of young couple who used to work as teachers in Thailand but hampered by pandemic.
When it comes to quenching thirst, simply treating one's self after a hard day, or enjoying free time with friends, milk tea has become a favorite beverage among Ilonggos of all ages.
The Ilonggos' near-obsession of these sumptuous drinks have caused shops to flourish all over Iloilo City and even in the corners of neighboring provinces.
Conventionally, milk tea is served in vacuum-sealed plastic cups with a straw. There is a shop, however, who developed a unique twist of serving milk tea, Darling's Milk Tea in a bamboo cup.
At Darlings' Milktea, we can take a sip of our beloved cold drink in an environmentally sustainable way. This concept inevitably spiked the interest of avid milk tea drinkers who would like to go out of the ordinary.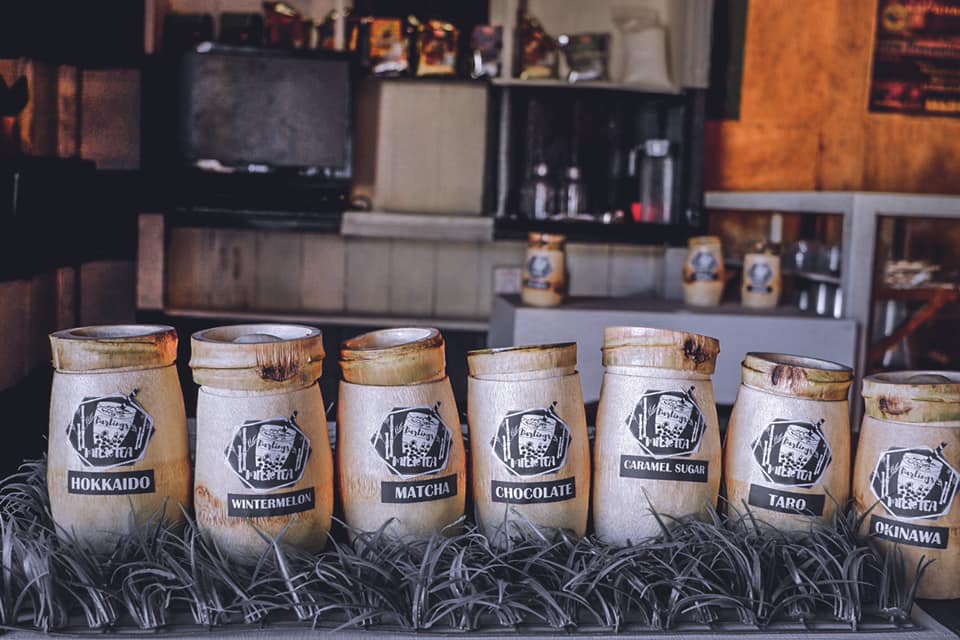 Situated in Maasin, Iloilo, this local shop is owned by Jade Joquino and Melanie Dilao, a young couple who used to work as teachers in Thailand. The pandemic however prevented them to return to teaching work. The circumstances made Melanie and Jade decide to start a local business using the abundance of Maasin bamboo. The town is the bamboo capital of Iloilo.
Darling's Milktea aspires "to promote bamboo product and help fellow Maasinanons have a livelihood. It also intends to inspire young entrepreneurs to adopt a sustainable and environment-friendly business," said Melanie.
The milk tea served in bamboo cup has earned a niche and it garnered a lot of popularity from both locals and other visitors. The initiative to help lokals earn a living and to inspire young entrepreneurs made the enterprise stand out during these trying times.
To enhance the bamboo cup concept, Melanie and Jade also introduced the use of bamboo straws, containers, and baskets. These innovative ideas highlighted a local touch to Darling's Milktea while sharing environmental sustainability and modern chic.
Darling's Milktea drinks are amazingly affordable, ranging from P60-P70 only. If you opt for dine-in, you can avail of the bamboo cup option for free. However, if one opts for a take-out, an additional P80 will be charged.
The milk tea brand can be found in two branches. One in Maasin, being their main branch, and another one at the Mohon Terminal Small Market or talipapa. Mohon terminal is located at the boundary of Villa Arevalo and Oton town.
Both of the branches have continuously received a warm reception among Ilonggos and positive feedbacks. "If given a chance, and with God's grace, we would always want to extend in Iloilo City so that Ilonggos can also experience our milk tea in a bamboo cup," intoned Melanie and Jade.
If you are looking for an insta-worthy place to enjoy your favored milk tea drinks, Darling's Milktea is the perfect place to go. You delve on a new experience and at the same time, you're supporting local producers and workers and helping save the environment.