Iloilo restaurants: health guide and protocols under the new normal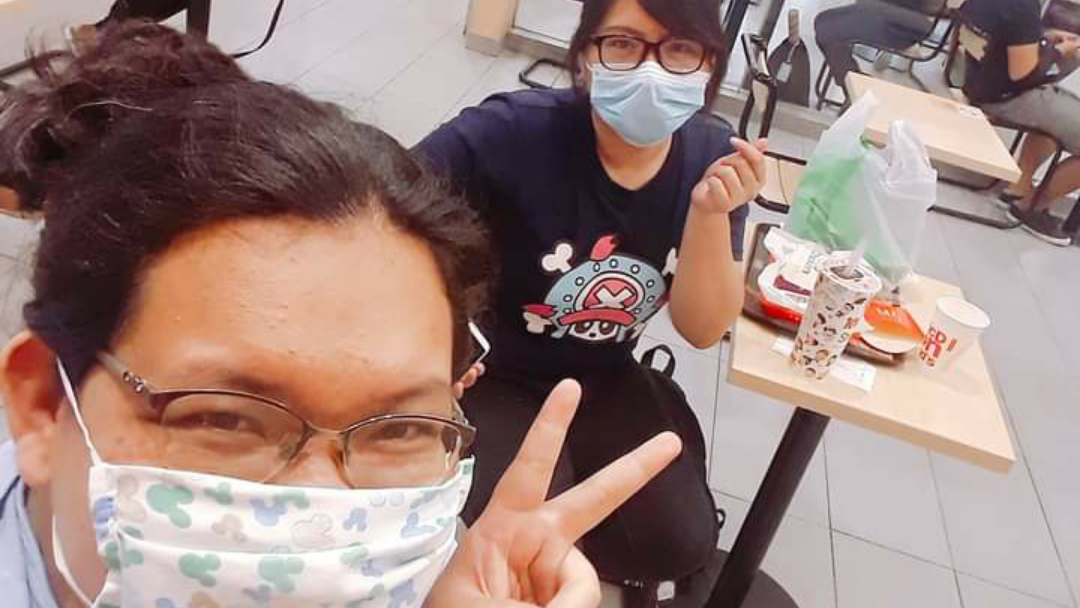 The guidelines followed by restaurants in Iloilo are set under DTI-DOLE Interim Guidelines o Workplace Prevention and Control of COVID-19 issued April 30, 2020).

The Interim guidelines sets the minimum health protocols for fast-food establishments and restaurants with a dine-in service.

All food establishments are mandated to follow and implement the protocols to ensure public safety and a COVID-free community.
It is without question that the food and beverage industry is one of the most affected sector by the pandemic. Majority close its doors last March because of the enhanced community quarantine. Many restaurants reopened its doors after restrictions were loosened to the delight of Ilonggo customers who enjoy food and dining out.
Unfortunately, some establishments with fanatical food followers were not able hold on and it closed down permanently.
But many restaurants have started to embrace the new normal by following the guidelines set by the National Inter-Agency Task Force (IATF), especially for customers who prefer a dine in experience.
Posting of health safety reminders at the entrance door.
Restaurants are required to post health safety advisory to remind dining in customers, such as: No Face Mask, No Entry Policy; wearing of face shield, and observance of social distancing at all times.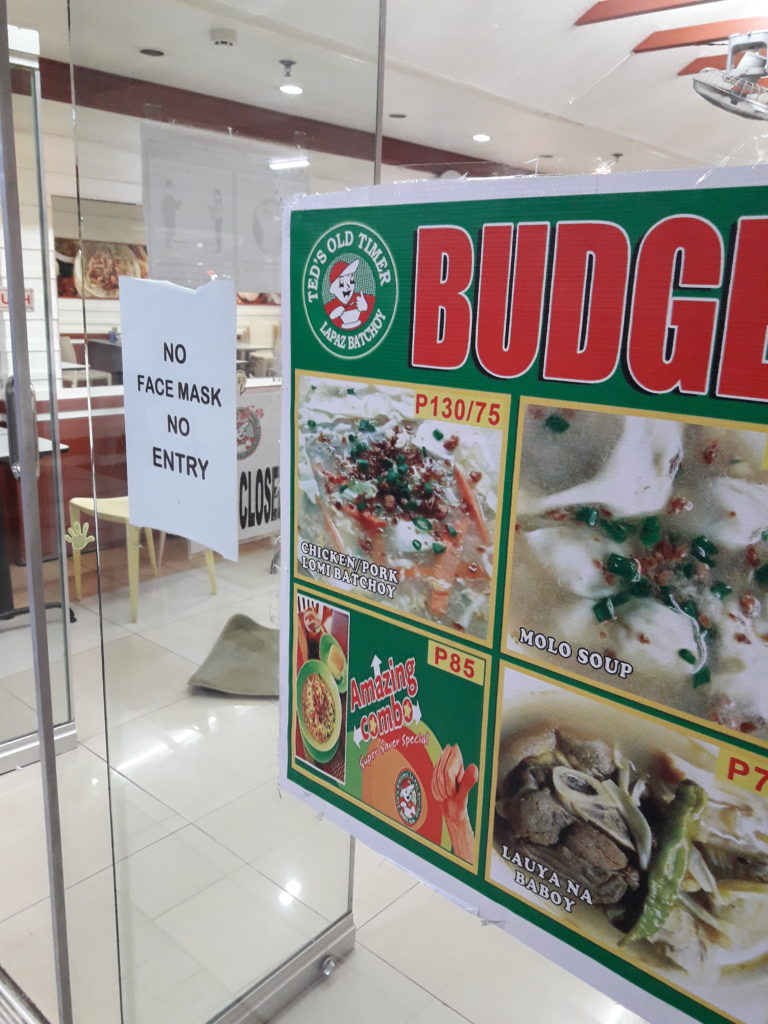 In addition, restaurants have to remind customers that an allowable maximum capacity are being observed by the management to ensure the safety of all customers and staff.
Health checklist is applied and safety facilities are positioned.
A waiting area is now a vital provision among restaurants across the city and customers have preferred that seats are provided and positioned one-meter apart. The waiting area also serves as a stage for initial inspection by its roving officer to check customers of wearing key safety equipment as mentioned above.
It is now essential for restaurants to provide a health checklist for customers to fill up with contact details as a contact tracing protocol. Entering a restaurant to dine in must also take into consideration the following steps: customers must undergo the usual temperature checking to ensure that their body temperature is not more than 37°C.
They must also have a rubbing alcohol or hand washing area must be provided and a food bath or floor mat with a sanitizing agent at the main door for the customers to step on before finally entering the restaurant to dine in.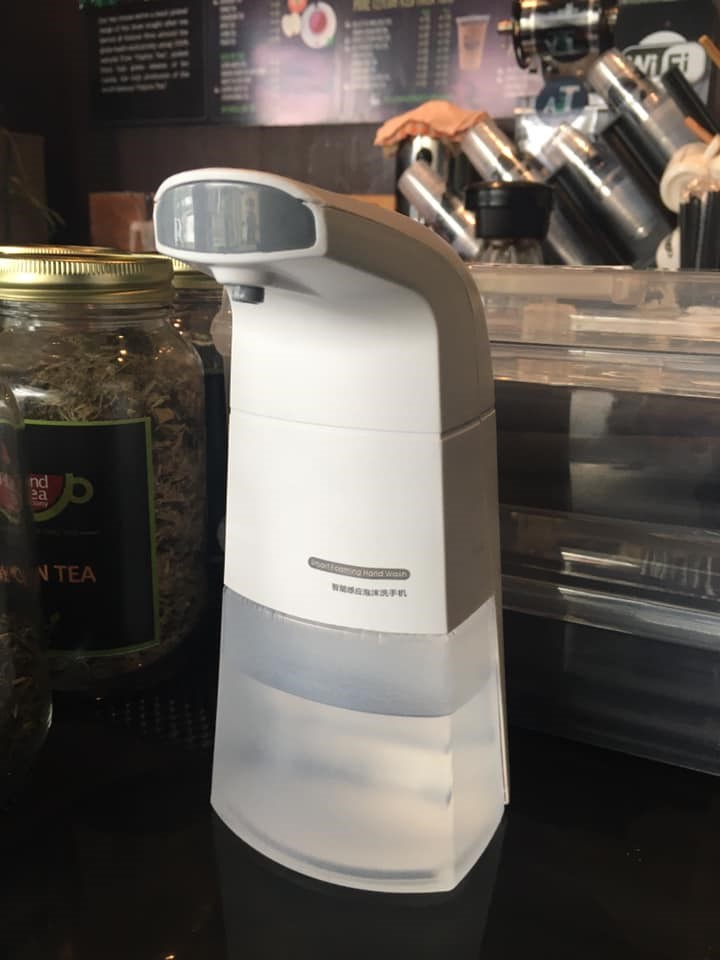 Sanitation system is implemented by restaurants.
The restaurant needs to ensure that the tables and chairs are properly distanced and that these are sanitized in between use by dining in customers. Face-to-face set up is allowed provided adequate divisions are placed.
Floor markings that signify physical distancing for queuing customers must be on spot, especially among fast food establishments.
Restaurants must likewise offer good ventilation and clean restrooms with water supply, handsoap or sanitizer, and tissue paper.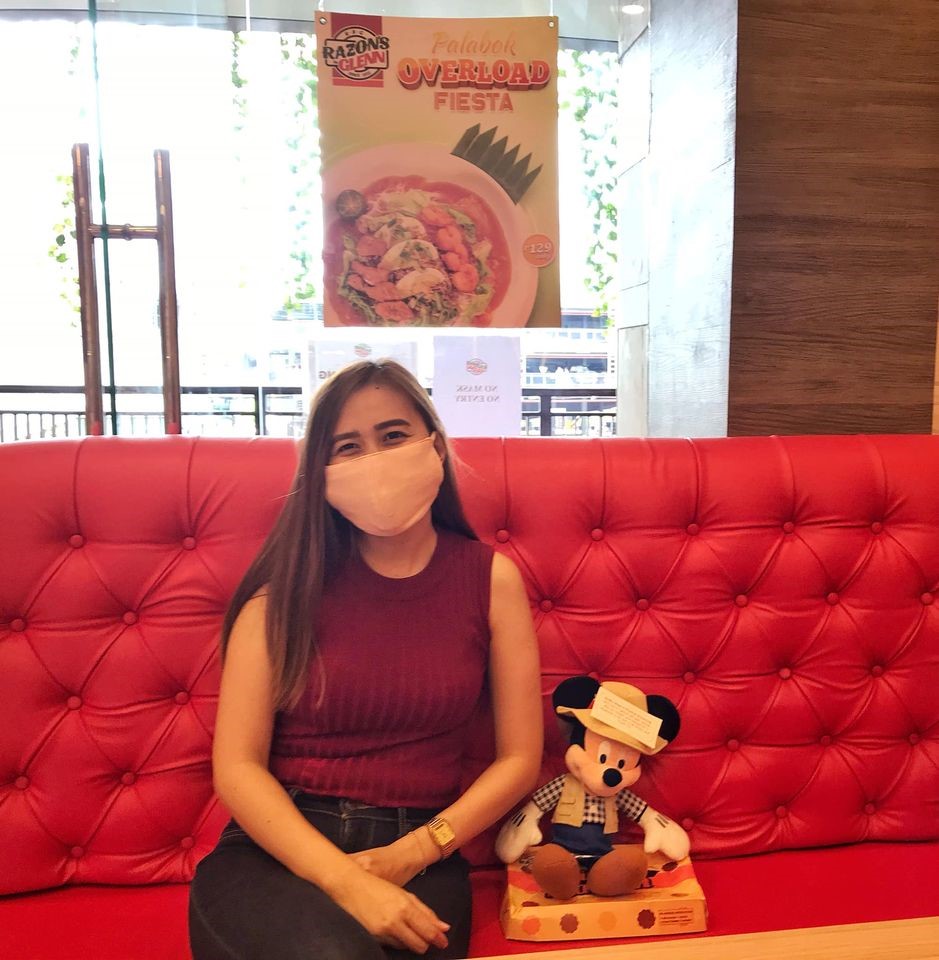 These are the few yet fundamental guidelines observed by restaurants in Iloilo City that safeguard the public from COVID-19. Although quarantine categories changes from time to time because of the fluidity of the situation, customers are required to adhere to the guidelines followed by restaurant owners for their own safety and for their families.